| | |
| --- | --- |
| | Newswatch |
---
Hannemann goes to Washington
Mayor Mufi Hannemann is in Washington, D.C. this week to meet with federal officials on wastewater, transit and other city issues.
Hannemann will also meet with members of Hawaii's Congressional delegation, according to a news release from the city.
The mayor will return Wednesday.
Managing Director Wayne Hashiro is acting mayor during Hannemann's absence.
HOKULE'A CROSSES CULTURES AGAIN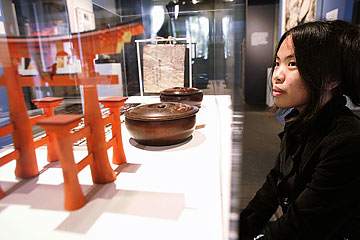 | | |
| --- | --- |
| | Police, Fire, Courts |
---
LEEWARD OAHU
3 are seriously hurt in car crash on H-1
Three people were taken to the hospital yesterday following a multiple-car accident that caused a traffic backup in the townbound lanes of H-1 Freeway.
The accident occurred about 10:15 a.m. near the Kaahumanu overpass in Waimalu and closed several lanes of the freeway.
Two drivers, a 56-year-old woman and a 54-year-old man, and one passenger, a 53-year-old woman, were all taken to the Queen's Medical Center in serious condition, a Honolulu Emergency Services spokesman said.
Police cleared the accident by 1 p.m.
HONOLULU
Woman hiker injured after landing on rocks
A 20-year-old woman was airlifted out of a hiking trail on the Honolulu side of the Wilson Tunnel after she injured herself while swinging from a rope into a pool of water, a fire department spokesman said.
Instead of landing in the water, the woman fell onto rocks and injured both ankles, possibly breaking her left leg, the spokesman said.
The incident occurred about 5:45 p.m. in an area known as "Ice Falls" or "Ice Pools," the spokesman said.
The fire department helicopter took the woman to Kalihi Elementary School, where a waiting ambulance took her to the hospital.
Handgun and 'ice' pipe prompt 2 men's arrest
A police officer arrested two men after noticing a gun in their car during a traffic stop yesterday morning.
Police said the officer stopped a car for a traffic violation on Kapiolani Boulevard about 1 a.m. and noticed the driver was wearing an ammunition pouch. The officer then saw a semiautomatic handgun on the rear passenger floor.
The driver, a 20-year-old man, was arrested for a firearms violation.
His 21-year-old passenger was arrested after officers found an "ice" pipe in his front pocket, police said.
NEIGHBOR ISLANDS
Big Isle hiker, 53, found after 2 nights
Big Island search-and-rescue crews found a hiker yesterday who spend two nights in the forest after viewing the lava flow and getting lost.
Milbert Kufler, 53, was found at 11:20 a.m. in good condition.
He told rescuers he got lost at night while trying to return to his car after hiking in to view the Kilauea lava flow.
Kufler was staying at a Kona hotel and left at noon Thursday on a solo hike. He was reported missing at 4 p.m. Friday.
Firefighters found his rental car Friday at the end of Highway 130 in Kalapana and resumed an air and ground search yesterday morning.