---
FAST FACTS HAWAII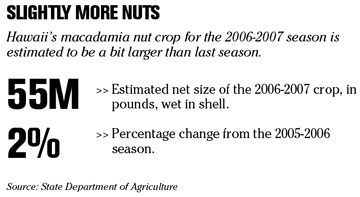 ---
HAWAII
Beachwalk condotel set to open Friday
The Outrigger Regency on Beachwalk, the newest addition to the Outrigger Condominium Collection, opens Feb. 16.
The Regency, a contemporary-style boutique project, has 48 units with kitchens. Rates start at $205 per night for one-bedroom units and $285 per night for two-bedroom units. Amenities include a sundry shop and three restaurants.
The project, adjacent to Outrigger Enterprises Group's Waikiki Beach Walk redevelopment project, is one of the latest to be delivered by Brian Anderson's Anekona Development.
Anekona also owns the W Honolulu Diamond Head boutique hotel, the Ilikai and a number of other condotels on Kauai and the Big Island.
[HAWAII INC.]
NEW HIRES AND PROMOTIONS
» Clear Channel Radio Hawaii has announced the following new hires and promotions:
Jamie Hyatt
has been appointed to program director for Island 95.5 FM, interim program director for KSSK FM 92.3/AM 590 and interim director for the company's seven radio stations.
Damian Balinowski
has been promoted to program director for NewsRadio 830 KHVH and AM 990 KHBZ.
Adam Carr
has been promoted to program director for STAR 101.9 and will also serve as midday on-air talent for STAR 101.9 from 10 a.m. to 2 p.m. on weekdays.
Tony Tecate
has been hired as program director for HOT 93.9.
» William T. Comstock has been named general manager of the Pacific Beach Hotel. He will be responsible for the day-to-day operations of the property, overseeing all departments and ensuring the prosperity and growth of the hotel. He previously served as general manager of the Outrigger Canoe Club and has 30 years experience in management and hotel operations in Hawaii and the mainland United States.
» First Insurance Company of Hawaii has hired Mark Uyeda as applications group manager. He will oversee the information technology solutions section, where he will maintain and enhance the architecture, programs and functions of the mainframe, web and client server applications. He previously worked for the City and County of Honolulu.
» Island Princess Macadamia Nut Co. has named Barbara Bareng as office manager of its Honolulu administrative offices. She will oversee day-to-day operations and all areas of human resources including hiring, payroll, insurance, employee benefits and training. She will also be responsible for international customer service and logistics. She previously served as general manager of Craft Supply of Honolulu.
» Hilton Hawaiian Village Beach Resort & Spa has announced the following promotions: Dana Okudara has been named assistant director of housekeeping, She will oversee the housekeeping staff to ensure compliance with quality assurance standards, and will be actively involved in all renovation projects at the hotel. She is a 12-year veteran of the hotel. Kristin Watase has been promoted to executive assistant housekeeper. She joined the hotel in 2001 and has more than 10 years experience in the hospitality industry. Alma Hamamoto has been promoted to senior event service manager for the Far East division. She will serve as a liaison between the Far East tour operators and the hotel. She joined the hotel in 2005 and has more than 23 years experience in the hospitality industry. Alvin Abadilla has been hired as telecommunications manager. He previously served as an information technology consultant for the United Nations Development Fund for Women assisting with technology compliance, standards and support.
---
NATION / WORLD
Trade deficit a record for fifth year
WASHINGTON » The U.S. trade deficit set a record for the fifth straight year in 2006, reflecting a huge jump in America's foreign oil bill and a record imbalance with China. The year ended with the December deficit increasing more than had been expected.
The U.S. Commerce Department reported yesterday that the gap between what America sells abroad and what it imports rose to a record $763.6 billion last year, a 6.5 percent increase from the previous record of $716.7 billion set in 2005.
For December, the deficit rose a bigger-than-expected 5.3 percent to $61.2 billion.
The new trade report showed that the deficit with China shot up 15.4 percent last year to total $232.5 billion, the largest imbalance ever recorded with any country.
MGM Mirage in new Macau project
LAS VEGAS »
MGM Mirage
, the world's second-largest casino company, will develop a second project in Macau with partner Pansy Ho.
The MGM Grand Paradise would be located on Macau's Cotai Strip of landfill reclaimed from the South China Sea, the Las Vegas-based company said in a statement yesterday.
The company's $1.1 billion MGM Grand Macau is scheduled to open in the fourth quarter of this year.
Macau, the only region in China where casinos are legal, generated $6.95 billion in gambling revenue last year, surpassing the $6.69 billion made on the Las Vegas Strip. More than 2 billion people live within a five-hour flight.
The announcement "bodes well" that Ho will receive necessary approval for the joint venture from the Nevada Gaming Control Board, Harry Curtis, an analyst at JP Morgan Securities Inc., wrote yesterday in a research note.
---
BUSINESS PULSE