---
FAST FACTS HAWAII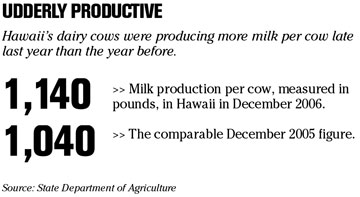 ---
HAWAII
Kahala Hotel workers ratify new wage pact
Workers at the
Kahala Hotel & Resort
have ratified a new contract that calls for average wage increases of up to $2.40 an hour over four years for nontipped employees.
The wage hike for tipped employees amounts to $1.20 over the four-year contract, which affects about 435 hotel workers.
The agreement with Unite Here Local 5 is similar to contracts ratified last year at Waikiki's major hotels, including the Hilton Hawaiian Village Beach Resort & Spa, Hyatt Regency Waikiki Resort & Spa, Waikiki Beach Marriott Resort & Spa and Oahu's four Sheraton hotels. The Ilikai and Queen Kapiolani Hotel also have new contracts.
The new contract provides increased medical and pension benefits as well as improvements in housekeeping workload, double-time pay for tipped employees on sick leave and language promoting the hiring of native Hawaiians.
The Ala Moana Hotel, Hale Koa Hotel, Waikiki Resort Hotel, Holiday Inn Waikiki and the Plaza Hotel are still in negotiations.
General Growth profit up 5.3%
General Growth Properties Inc.
, which owns Ward Centers and Ala Moana Center, said its fourth-quarter earnings rose 5.3 percent on an increase in rents. Net income rose to $70.2 million, or 29 cents a share, from $66.7 million, or 28 cents, a year earlier, the Chicago-based company said yesterday. Revenue rose 13 percent to $971.8 million from $862.2 million. General Growth is the second-largest owner of U.S. shopping malls.
NATION / WORLD
Home Depot may sell HD Supply
ATLANTA »
Home Depot Inc.
, the world's largest home improvement store chain, said yesterday it will consider shedding its division serving contractors, homebuilders and other business customers, distancing itself further from the strategies advanced by former Chief Executive Bob Nardelli.
The Atlanta-based company said it may sell or spin off its wholesale distribution arm, Home Depot Supply.
Frank Blake, the current chairman and CEO of Home Depot, said the company wants to concentrate more on its retail business.
Just last year, Home Depot purchased of Orlando, Fla.-based Hughes Supply Inc., a distributor of construction, repair and maintenance products. The deal doubled the size of HD Supply division.
Wal-Mart looking into Russia
BENTONVILLE, Ark. »
Wal-Mart Stores Inc.
is interested in moving into Russia after strong growth in that giant country's retail spending, the world's largest retailer said yesterday.
Wal-Mart's international division is smaller but is growing faster than the company's flagship U.S. business. Russia would mark another move into large but underdeveloped markets like Latin America and China, where it is already established, and India, where Wal-Mart plans to open stores with a local partner company.
Angela Hofmann, a spokeswoman for Wal-Mart International, said it was too early for any specific plans on how or where Wal-Mart might move into Russia or what Russian company it might partner with.
China's trade surplus jumps 67%
BEIJING » China's surging trade surplus jumped 67 percent in January from the same month last year to $15.88 billion, the General Administration of Customs said yesterday.
China's trade gap has soared as the country has become the world's low-cost manufacturing center, cranking out toys, shoes and other goods, but the surplus has been accompanied by complaints China keeps the value of its currency artificially low to make its products more competitive.
China's exports hit $86.62 billion, up 33 percent from January 2006, while imports totaled $70.74 billion, up 27.5 percent from a year earlier, the customs bureau said.
For all of 2006, China's global trade surplus jumped nearly 75 percent from the previous year to a record $177.5 billion.
---
BUSINESS PULSE