MUSIC

The five albums nominated for the Hawaiian music Grammy
Hawaii's Nominees
As reviewed by the Star-Bulletin's John Berger shortly after they were released.

On TV: 7 p.m. today on KGMB/CBS

Front runner: Mary J. Blige, at left, with eight nominations

Opening act: A reunited Police -- Sting, Stewart Copeland and Andy Summers

Other performers: Christina Aguilera, Beyoncé, Mary J. Blige, the Dixie Chicks, Gnarls Barkley, John Legend, Ludacris, John Mayer, Corinne Bailey Rae, the Red Hot Chili Peppers and Justin Timberlake.

Tributes: To great male R&B artists, by Chris Brown, Lionel Richie and Smokey Robinson; and to country rock, by Rascal Flatts and Carrie Underwood
"Generation Hawai'i"
Amy Hanaiali'i (Hanaiali'i)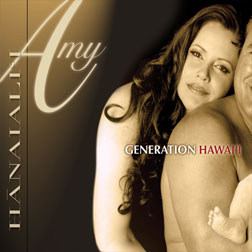 Amy Hanaiali'i Gilliom completes one cycle of her career and embarks on another with this aptly titled album. It marks her return to Mountain Apple, the label that introduced her as a contemporary pop vocalist with "Native Child" in 1995, and the final two songs reaffirm her pop credentials. Several others reflect her spiritual relationship with her beloved grandmother, the late Jennie Napua Hanaiali'i Woodd, who appeared with her on the cover of "Hawaiian Tradition," the album that defined her as a Hawaiian falsetto singer and ignited her career in 1997.
The "generation" theme is suggested by the cover art: a photo of Amy, her baby and the child's father.
Producer/arranger Michael Ruff lets listeners get comfortable with several soothing Hawaiian songs before showing them what Gilliom can do with pop material. "No Na Hula Kupuna" is one of several songs translated into Hawaiian by Hoku Award-winning lyricist Kaumaka'iwa Kanaka'ole. Ruff's expansive bilingual production makes it a stirring call to Hawaiians to "go back to the old ways" and cherish their ancestral knowledge.
Reviewed Aug. 19
"Grandmaster Slack Key Guitar"
Led Kaapana (Rhythm & Roots)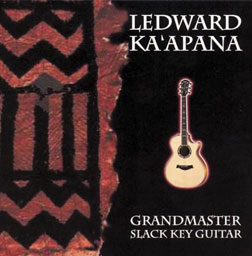 This is an excellent follow-up to "Kiho'alu: Hawaiian Slack Key Guitar," which was a Grammy finalist for Ledward Kaapana 2006. In one respect it is an even better showcase -- Kaapana is an accomplished falsetto vocalist as well as a slack-key master, and he sings on seven of the 12 selections.
Most of the songs are Hawaiian standards such as "Kaulana Na Pua" and "Fireman's Hula." "Ka Wai Lehua A'ala Ka Honua," written by Kawaikapuokalani Hewett, represents contemporary Hawaiian composers. "Lemon Tree" adds a mainstream pop oldie, as Kaapana redefines the Peter Paul & Mary hit as a slack-key instrumental that puts the familiar melody in a new cultural context.
Kaapana fans ("Led-Heads") and others who enjoy the showy side of his repertoire will enjoy the "live" recording of "12th Street Rag." Hawaiian virtuosos have used the song as a show-stopper for years, and Kaapana blazes through it here.
Reviewed Aug. 12
"The Wild Hawaiian"
Henry Kapono (Eclectic)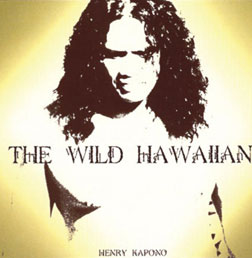 Henry Kapono has been an innovator and leader ever since he released "Stand in the Light," one of the first local releases with a reggae-style rhythm in 1981. He takes another big step forward with this album of Hawaiian-language rock.
The viability of the concept is established with "Na Ali'i," and Kapono doesn't miss a note or a beat thereafter. The most impressive selections are "Hi'ilawe" and "Ke Aloha O Ka Haku (The Queen's Prayer)" -- Hawaiian standards never heard before as rock. Catchy power-rock arrangements put the familiar lyrics in an entirely new context while remaining true to the traditional spirit. It is obvious he has been putting in the time required to handle the Hawaiian lyrics as well.
Two originals fit in quite well -- "Hawai'i Aloha (A Mau Loa)" expresses his love for the islands, and "Na Makua" shares childhood memories of visiting his parents' friends.
Kapono's liner notes complete this landmark album with an overview of his feelings about being a native Hawaiian and his reasons for doing this album now. A beautifully illustrated 22-page song book provides lyrics, translations and more.
Reviewed June 24
"Hawaiian Slack Key Kings"
Various artists (Chris Lau and Milton Lau, producers) (Rhythm & Roots)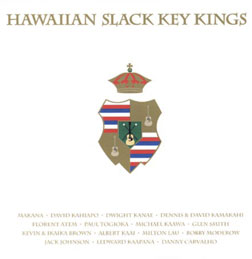 Slack-key compilations have been Grammy winners in the two years that there has been a Best Hawaiian Music Album category. This one, produced by Milton and Chris Lau, represents Hawaii well and is a fine showcase that includes guitarists not often thought of as slack-key artists.
Ledward Kaapana and Dennis Kamakahi stand out as the unquestioned "kings" in this 15-song sampler. Makana, "Uncle Bobby" Moderow Jr. of Maunalua and Michael Kaawa also stand out as established talents, and a cut by Danny Carvalho shows what the next generation of slack-key artists can do.
Other guitarists include Jack Johnson, Tahitian artist Florent Atem and Glen Smith of Ho'okena.
Milton Lau's comments on slack key and the participating guitarists, plus information on the tunings they use, complete this excellent album.
Reviewed Oct. 13
"Legends of Hawaiian Slack Key Guitar -- Live from Maui"
Various artists (Daniel Ho, George Kahumoku Jr., Paul Konwiser and Wayne Wong, producers) (Daniel Ho Creations)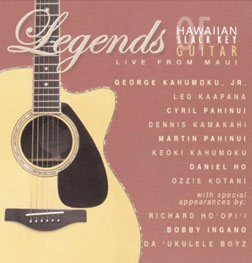 This compilation brings with it the same issues as its Grammy Award-winning predecessor, "Masters of Hawaiian Slack Key Guitar Volume 1," in 2004. First, while some of the artists are unquestionably "legends," others are at least a decade short of meriting such an accolade. Second, given the title of the album, why does it include recordings by ukulele players and a steel guitarist?
The answer is that this collection of "live" recordings comes from the weekly "Masters of Hawaiian Slack Key Concert Series" on Maui, which now features a wider variety of Hawaiian music. In addition to new live recordings by Ledward Kaapana, Cyril Pahinui, Dennis Kamakahi, Ozzie Kotani and George Kahumoku Jr., there are also tracks featuring falsetto master Richard Ho'opi'i and steel guitarist Bobby Ingano. Other participants include Martin Pahinui, Keoki Kahumoku, a duo dubbed Da Ukulele Boys and producer Daniel Ho.
New recordings by artists like Kaapana are always welcome, and the artists whose presence breaks the designated "slack key" theme add diversity. Ho's latest version of "Simple as a Sunrise," for instance, adds a pleasant pop number to the collection.
Reviewed Oct. 6