VALENTINE'S DAY
Isle buyers like diamonds for Valentine's Day
Wal-Mart customers here "show their love with diamond jewelry"
Sweethearts in Hawaii are likely to forego the Valentine's Day chocolates in favor of a little bling, if their Wal-Mart shopping patterns are any guide.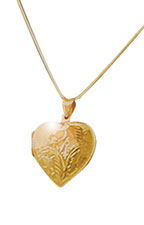 A retail habits study released yesterday by Wal-Mart ranked Hawaii the top state for Valentine's Day diamond purchases, but at the bottom for the purchase of the obligatory box of chocolates.
With more than 127 million customers walking its stores every week, Wal-Mart sees itself as uniquely positioned to provide insight into the shopping habits of mainstream America.
The retailer took sales data from 2006 in categories traditionally key to Valentine's Day, ranking the states accordingly, said Karen Burk, a spokeswoman for Wal-Mart in Bentonville, Ark.
"In Hawaii, people are showing their love with diamond jewelry," Burk said, adding that different regions tended to favor certain types of gifts.
Customers in Hawaii, Florida and Mississippi opted more often for diamonds than their counterparts in any other states; customers in North Dakota, Iowa and Vermont were least likely to put sparkle in their Wal-Mart shopping.
Boxed chocolates were a Valentine's Day gift of choice in Mississippi, Louisiana and North; Carolina; however consumers in Illinois, Wisconsin and Hawaii had a less sweet holiday.
Customers in New Mexico, Utah and Alabama were most likely to show their passionate sides by purchasing roses, one of Wal-Mart's top sellers for Valentines Day.
"In the week leading up to and including Valentine's Day, we anticipate that our customers will purchase enough fresh flowers to buy a bouquet for every person in Los Angeles and Chicago," Burk said.
However, one could say that love wasn't entirely in full bloom in Connecticut, New Jersey and Vermont. Hawaii customers only ranked 39th out of all the states for flower giving --- perhaps they had already spent all their money on big ticket jewelry items.
Wal-Mart operates eight discount stores and two Sam's Clubs in Hawaii.