---
FAST FACTS HAWAII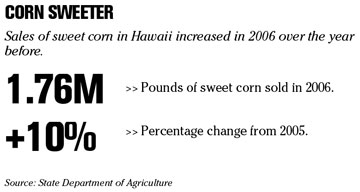 ---
HAWAII
Dell, Rockpoint buying Kona Village Resort
New York-based
MSD Capital L.P.,
the private investment firm of Michael Dell, and a partner have agreed to buy the Kona Village Resort on the Big Island.
MSD Capital is partnering with global investment management firm Rockpoint Group LLC to acquire the 82-acre resort from Ty Warner Hotels and Resorts LLC, which bought the resort in 2004.
Terms of the transaction were not disclosed. However, Ty Warner will retain an interest in the property, the companies said.
The circa-1965 Kona Village, which has 125 thatched-roof bungalows surrounded by lagoons, is adjacent to the 865-acre Hualalai Resort -- including the Four Seasons Resort Hualalai -- which was acquired by MSD Capital and Rockpoint Group last June.
The Kona Village has about 200 employees. A spokeswoman for the resort didn't immediately know if the new owners plan to retain the entire workforce. The deal is expected to close in early March.
Maui median home price slips
Home sales increased on the Valley Isle in January, but the median price started off the year with a decline, according to the Realtors Association of Maui.
Half of the homes on Maui sold for more and half for less than $625,000, which is $65,500 less than it was a year ago.
There were 109 existing homes sold on Maui last month, 23 more than in January 2005. Last year the median home price on Maui reached a peak of $780,000 in July, but dipped below $625,000 only once, in November.
Condominium sales, on the other hand, fell as the median price shot up to $555,000 in January, $121,128 more than it was a year ago.
A total of 85 existing condos changed hands last month, 45 fewer than in January 2005.
[HAWAII INC.]
BOARD ELECTIONS
» The Pacific and Asian Affairs Council has elected
Nate Smith
as president of its board of governors. He succeeds Kenji Sumida. Smith is president of Oceanic Time Warner Cable and has been an active member of the board since 2004. Also elected were John Morton, interim vice president for the UH community colleges; and Don Kim, president of Sony Hawaii.
» The Pacific Insulation Contractors Association has elected its officers for 2007: Garrett Acidera, president; James Oda, vice president; Gary Silva, secretary and treasurer; and Tim Lyons, executive director.
» The General Contractors Association of Hawaii has installed its officers and directors for 2007. They are:
Darrell S. Goo, president; J. Gerry Majkut, first vice president; Garrett J. Sullivan, second vice president; Wes S. Mikuni, treasurer; Johnny Y. Higa, secretary and executive vice president; and Glen A. Kaneshige, immediate past president.
Also, national directors for the Associated General Contractors: Glenn M. Nohara, Gordon L. Scruton and William J. Wilson. Directors: Cheryl M. Arii, Kirk Clagstone, Leonard K.P. Leong, John J. Romanowski, Dale Sakamoto-Yoneda and Steve K. Yoshida.
And for the Subcontractors Council: Garner Shimizu, chairman, and past president directors Rodney Nohara, Ronald K. Oshiro, Lance K. Wilhelm and Russell K.K.K. Young.
» The Hawaii Jaycees has elected its board of directors for 2007: Eddie Y.L. Kam, president; Eddy Ng, chairman; Thayer R. Goya, executive vice president; Stan Fichtman, management development vice president; Julie M. Nakata, community development vice president; Marcus Pang, individual development vice president; Brandon Dela Cruz, individual development director; Michael Li, individual development director; Annette Y.M. Lum, membership development vice president; Chin Lee, Region II director; Bobby Agpaoa, district V director; Gayle Takasaki, district VI director; Rodney Miyasato, office manager; Christy Hong, corporate treasurer; and Elisa Agpaoa, corporate secretary and newsletter editor.
AWARDS/CERTIFICATIONS
» The Hawaii Psychological Association has been awarded the American Psychological Association's 2006 Diversity Award, recognizing its accomplishments in promoting innovative, creative and significant activities related to diversity in membership, governance and programming.
June Ching
,
Karuna Joshi-Peters
and
Claudette Ozoa
of HPA's diversity committee were specifically cited as noteworthy.
---
NATION
Blackstone gets nod to buy Equity
CHICAGO »
Equity Office Properties Trust
shareholders overwhelmingly approved a $23 billion all-cash buyout offer yesterday from the private equity firm
Blackstone Group
, sealing the deal on an acquisition that ended with a down-to-the-wire bidding war.
Company officials, who favored Blackstone's $55.50 per share proposal over a rival bid of cash and stock from suitor Vornado Realty Trust, said the acquisition will be completed tomorrow.
They said more than 92 percent of ballots cast during the vote supported the acquisition.
The Blackstone deal had the support of Equity Office trustees, even though it was less than the $56 per share in cash and shares offered by Paramus, N.J.-based Vornado.
Wal-Mart, unions unveil health goal
WASHINGTON » Executives from Wal-Mart and three other major U.S. employers yesterday joined hands with union leaders in setting a goal of providing "quality, affordable" health care for every American by 2012.
However, they did not propose any specific policies to achieve this goal, or commit to spending any extra money in the near-term to provide health coverage to more workers.
Joining Wal-Mart Stores Inc. CEO Lee Scott and Service Employees International Union leader Andrew Stern at a Washington press conference were top executives from Intel Corp., AT&T Inc. and Kelly Services Inc., a temporary staffing agency.
The partnership of business and union leaders laid out four main goals, including universal health-care coverage for all Americans and boosting the value of every dollar spent on health care.
Whole Foods makes an exception
PORTLAND, Maine » When Maine's first
Whole Foods Market
opens next week, it'll have something no other Whole Foods store has: live lobsters. The grocery chain last June stopped selling lobsters and crabs in the name of compassion. But it's making an exception in Maine, a state synonymous with lobster. The lobsters will be kept in private compartments instead of being piled in a tank, and employees will zap them with a 110-volt shock to spare them the agony of being boiled alive.
---
BUSINESS PULSE