---
FAST FACTS HAWAII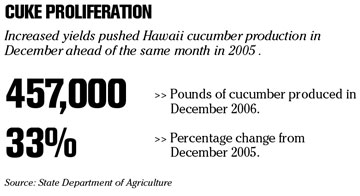 ---
[HAWAII INC.]
NEW HIRES / PROMOTIONS
» D.R. Horton, Schuler Division has hired
Dean Uchida
as vice president of the Ho'opili project in West Oahu. He has more than 20 years experience in both private and public sectors of real estate development, property management, land use law and land use planning in Hawaii. He previously served as executive director of the Land Use Research Foundation.
» Avalon Development Group has hired JoAnn Yee as project manager. She will be in charge of various multi-million dollar development activities. She has 20 years experience and previously served A&B Properties and Castle & Cooke Homes Inc. in real estate development.
» Shell Vacations Hospitality has named Denise E. Young general manager of Paniolo Greens Resort in Waikoloa. She has 20 years experience in the hospitality industry in Hawaii.
» ResortQuest Hawaii has hired Pricilla "Patchie" Duque as executive housekeeper of the ResortQuest Waikoloa Colony Villas and ResortQuest Shores in Waikoloa. She previously served as executive housekeeper of the Royal Lahaina Resort and has more than 32 years experience.
» Ohana Hotels & Resorts has promoted Bruce Musrasrik to hotel manager of Ohana Islander Waikiki, from guest service manager. He will be in charge of hotel operations, including maintenance, housekeeping and front desk.
» Waikoloa Beach & Golf Resort Parker has signed Parker McLachlin as its PGA touring professional. He holds the course record of 59 on Waikoloa's Beach Course and will represent the resort while competing in tournaments.
» Hawaiian Eye Center has hired Jocelyn Morales as medical services representative at its Wahiawa office. She previously handled administrative work for Clay Eye Physicians & Surgeons on Florida.
» At ProService Hawaii, Rick O'Flaherty has been hired as manager of insurance services, and Tom Ashe has been hired as safety manager. O'Flaherty will be in charge of underwriting, safety and claims functions for the company's self-insured worker's compensation insurance program, risk analysis and compliance, and Ashe will counsel clients on safety and compliance issues, evaluate risk factors, consult on appointments of safety professionals, and provide industry specific resources. Also, Gary Dimitratos has been hired as manager of client services for Oahu, Maui and Kona. He will manage five client service representatives, review employment contracts and present human resources solutions to clients.
» Marriott Vacation Club International has announced the following promotions: Chris Wachta to regional vice president of marketing and sales for Hawaii timeshare operations, from project director of sales and marketing for Marriott Ko Olina Beach Club; and Mark Donnelly to project director of sales and marketing for Ko Olina Beach Club, from project director of marketing.
» Kona Brewing Co. has promoted Rich Tucciarone to vice president of brewery operations, from director of brewery operations. He will be responsible for expanding the brewing capacity for the company's increasing market.
---
NATION / WORLD
Simon, Farallon boost ante for Mills Corp.
INDIANAPOLIS »
Simon Property Group Inc.
and
Farallon Capital Management LLC
said yesterday they are offering $24 per share in cash, or more than $1.6 billion, for mega-mall developer
Mills Corp.
, topping a previous $1.35 billion deal from Canadian investor
Brookfield Asset Management
.
Funds managed by Farallon currently own about 10.9 percent of Mills outstanding shares, making it the largest reported Mills shareholder. Simon Property and Farallon said their proposed tender offer would give Mills' shareholders payment at least six months faster than the Brookfield deal.
Earlier this month, Mills, which is struggling under heavy debt and widespread accounting problems, agreed to a deal with Brookfield Management that represented an 18 percent premium to Mills' Jan. 16 closing price.
Chevy Chase, Md.-based Mills, which owns 38 malls across the country, has warned it could face bankruptcy if it didn't find a buyer or refinance the $1 billion it still owes on a loan from Goldman Sachs Mortgage Co.
Royal Caribbean shows a gain
MIAMI »
Royal Caribbean Cruises Ltd.
, the world's second-largest cruise line, yesterday posted a fourth-quarter profit from year-ago loss, on lower cruise costs and increased revenue. But its shares sank more than 5 percent, largely based on company statements that its bookings so far in the busy January-to-March wave season were not encouraging, analysts said.
Net income climbed to $46.6 million, or 22 cents per share, from a loss of $3.6 million, or 2 cents per share, during the same period a year ago. Revenue for the quarter rose 12 percent to $1.15 billion versus $1.03 billion in the prior year, as passenger ticket sales climbed to $831.7 million and onboard and other revenue increased to $321.5 million.
Joe Hovorka, an analyst with Raymond James & Associates, said the stock likely was falling because of a continued weakness in the Caribbean market that has lasted more than a year.
Toll Brothers CEO's salary falls
PHILADELPHIA » The salary of
Toll Brothers Inc.
Chief Executive Robert Toll slumped along with the housing market in 2006, when he earned $29.3 million in salary, bonus and other compensation, according to a Securities and Exchange Commission filing today. That's down from $41.3 million in 2005 and $50.2 million in 2004.
Toll, who has been ranked among the nation's highest paid CEOs, took home a 2006 salary of $1.3 million, a bonus of $17.5 million in cash and stock, $10.1 million in stock options exercised and more than $400,000 in retirement benefits. Shareholders didn't do as well. The luxury-home builder started last year at around $40 per share but plunged to about $22 in July before closing the year at $32.23.
Hyundai Motor chief plans appeal
SEOUL »
Hyundai Motor Co.
Chairman Chung Mong-koo, handed a surprise three-year jail term for high-profile corruption, won't be donning prison garb anytime soon and for now remains in control of the troubled, yet expanding automaker.
Chung, convicted today for embezzling the equivalent of more than $100 million in company funds and other charges, plans to appeal the ruling, a process expected to take from six months to two years. He will be free during that time to run the company.
Shares in Hyundai initially dived more than 3 percent on the news of Chung's conviction and sentencing before recovering to close flat at 69,800 won ($75) as investors realized the overall fallout would likely be limited.
Japan Airlines posts loss of $91M in third quarter
TOKYO »
Japan Airlines Corp.
, Asia's largest carrier by sales, posted a loss in the third-quarter little changed from a year ago as higher fuel costs eroded gains from carrying more domestic passengers.
The net loss was 10.9 billion yen ($91 million) in the three months ended Dec. 31, from an 11.1 billion loss a year earlier, the Tokyo-based company said in a statement today. Sales rose 4.8 percent to 584 billion yen and the operating loss narrowed to 14 billion yen, from a 16.6 billion yen loss a year earlier.
The airline is cutting unprofitable overseas routes and reshuffling its domestic network after losing customers to rival All Nippon Airways Co. the previous year after safety mishaps. For the year ending in March, the Tokyo-based carrier expects fuel costs to rise 11 percent.
Japan Airlines carried 11.28 million passengers domestically in the third quarter, 1.9 percent more than a year earlier. The number of passengers on international routes fell 4.5 percent to 3.3 million.
Japan Airlines said last week it will stop service on 10 domestic routes. The changes come on top of plans to cancel service to Zurich and add more flights to New York and Paris, announced last month.
Bloomberg News
---
BUSINESS PULSE