| | |
| --- | --- |
| | Island Mele |
---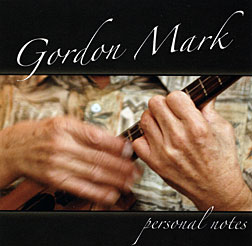 "Personal Notes"
Gordon Mark
(Daniel Ho Creations)
Ukulele virtuoso Gordon Mark's second album for Daniel Ho's Los Angeles-based record label is another exquisite demonstration of the range and capabilities of the basic four-string instrument. Mark explores an assortment of melodies that includes works by European classical composers, mainstream American pop tunesmiths and island writers. He opens with "Makalapua" and continues with "I Only Have Eyes for You" and "Days of Wine and Roses" before closing with a cross-cultural medley that blends Tchaikovsky's "Andante Contabile" from Symphony No. 5 in E Minor with Helen Desha Beamer's "Kimo Henderson Hula."
A technician of Mark's caliber is always best appreciated as a soloist. That's how Ho presents him here.
Mark's liner notes not only explain his approach as a musician and arranger, but also reveal the way some of these seemingly dissimilar melodies fit together.
---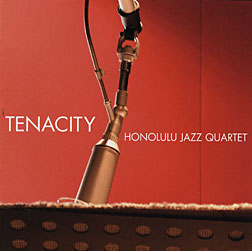 "Tenacity"
Honolulu Jazz Quartet
(Honolulu Jazz Quartet)
The long-awaited second full-length album by the Honolulu Jazz Quartet comes more than three years after the first, "Sounds of the City," in 2003. It is -- no surprise -- well worth the wait. Honolulu has a reasonable number of noteworthy jazz artists -- Jimmy Borges, Betty Loo Taylor and Noel Okimoto, to name three -- but the nature of the scene here limits opportunities for groups. The HJQ is tops in that category, and the quality of the cuts here attests to the value of working with the same players day in and day out.
The HJQ plays smooth mainstream acoustic jazz, with John Kolivas (bass) and Adam Baron (drums) working opposite Dan Del Negro (piano) and Tim Tsukiyama (sax). They also change it up, of course, with Del Negro sometimes joining the rhythm section and Kolivas taking an occasional solo.
The production notes reveal that these recordings were done live, rather than instrumental track by instrumental track; that's the way solid mainstream jazz albums should be done. Kolivas is the primary composer, but Del Negro and Baron also contributed to the set list -- the liner notes describe the circumstances that inspired them. The guys demonstrate their insights as arrangers in reworking Keola Beamer's vintage tune "Real Old Style" as mainstream jazz.
---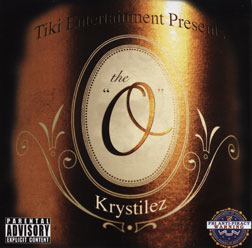 "The 'O'"
Krystilez
(Tiki Entertainment)
It wasn't long after Club Rox Rock defined the sound and style of island hip-hop and rap in the early 1990s that Hawaii-based artists such as SKI-103 and the Hi-Town DJs put out landmark releases that didn't require the problematic qualifier "local-style." (Music historians will recall that when the Hi-Town DJs charted nationally in 1998 with "Ding A Ling," many people couldn't believe they were local artists.)
The new century has seen Big Teeze, Nippondamic, Emirc, Parccyde and Creed Chameleon step forward with original work worthy of national exposure. Krystilez (pronounced "chris styles") now joins them and steps up out of the local hip-hop underground with "The 'O.'"
With Spookahuna producing, "The 'O'" flows with thickly layered tracks and solid industrial-strength beats. There's nothing that stamps them as a backwater local effort, but Krystilez personalizes several cuts with references to life here -- which could help him stand out among the thousands of other hip-hop artists aiming for national success.
Several songs describe the idealized life of a hip-hop star in familiar terms but powerful style. "Diamonds" decries the human cost of Hawaii's ongoing "ice" epidemic in memorable terms, and several other selections also benefit from Krystilez's skill as a rap lyricist.
John Berger
, who has covered the local entertainment scene since 1972, writes reviews of recordings produced by Hawaii artists. See the Star-Bulletin's Today section on Fridays for the latest reviews. Reach John Berger at
jberger@starbulletin.com
.