---
FAST FACTS HAWAII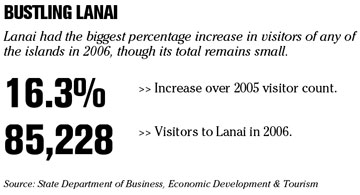 ---
HAWAII
Magazine publisher joins Hawaiian Airlines
Hoyt Zia, publisher of Hawaii Business magazine for the last three years, is joining
Hawaiian Airlines
as a senior vice president, general counsel and corporate secretary.
His appointment becomes effective Feb. 19. Zia replaces David Arakawa, who has accepted a position as executive director of the Land Use Research Foundation of Hawaii, a developers' advocacy group.
Prior to working at Hawaii Business, Zia traveled extensively throughout the Asia-Pacific region to promote the development of telecommunications and related technologies as executive director of the Pacific Telecommunications Council.
Central Pacific increases dividend
Central Pacific Financial Corp.
, the parent of Central Pacific Bank, said yesterday it was increasing its quarterly dividend 4.3 percent to 24 cents a share from 23 cents a share.
It will be payable on March 16 to shareholders of record as of Feb. 16.
Central Pacific is the state's fourth-largest bank with $5 billion in assets.
[HAWAII INC.]
AWARDS
» Junior Achievement of Hawaii received $2,500 from Central Pacific Bank and $7,500 from AIG Hawaii Insurance Company Inc.
BOARD ELECTIONS
» HPU has elected Hawaiian Telcom CEO
Mike Ruley
to the HPU board of trustees.
He currently serves on the directors for Blood Bank of Hawaii, Child and Family Service, Hawaii Business Roundtable, USS Missouri Memorial Association Inc., and the United States Telecom Association.
NEW HIRES / PROMOTIONS
» Mauna Lani Resort has hired
Dee Ann Tsurumaki
as chef de cuisine at Canoehouse. She returns to Hawaii after serving five years as head chef at Peninsula Hotel's signature restaurant, Felix in Hong Kong.
» Queen's Health Systems has hired Richard Keene as executive vice president and chief financial officer.
He will be responsible for all financial operations for QHS. He previously served as vice chairman and chief financial officer at Bank of Hawaii.
» Young Brothers has announced the following promotions: Dean Kapoi has been promoted to manager of freight operations from manager of Honolulu operations. He will be responsible for operational decisions for all islands.
Keith Kiyotoki has been promoted to manager of marketing from sales representative. He will be responsible for planning, directing, and coordinating the marketing of YB through sales representatives and the customer service department.
NATION / WORLD
30-year rates highest since October
WASHINGTON » Rates on 30-year mortgages hit the highest level since late October following release of more economic data showing a rebounding economy.
Mortgage giant Freddie Mac reported yesterday that 30-year, fixed-rate mortgages averaged 6.34 percent this week, up from 6.25 percent last week. It was the fourth consecutive weekly increase and pushed these mortgages to the highest level since they were at 6.40 percent the week of Oct. 26.
Rates on 15-year, fixed-rate mortgages, a popular choice for refinancing, rose to 6.06 percent, up from 5.98 percent last week. Five-year adjustable rate mortgages rose to 6.04 percent, up from 6 percent last week while one-year ARMs climbed to 5.54 percent, up from 5.49 percent last week.
A year ago, rates on 30-year mortgages stood at 6.23 percent while 15-year mortgages were at 5.81 percent, five-year adjustable rate mortgages averaged 5.87 percent and one-year ARMs were at 5.33 percent.
Starwood shows gain in quarter
NEW YORK »
Starwood Hotels & Resorts Worldwide Inc.
said yesterday fourth-quarter profit rose 28 percent on increased revenue per available room and higher operating margins.
The operator of Sheraton, Westin, W Hotels, St. Regis and Aloft also issued an upbeat full-year forecast.
Chief Executive Steven Heyer said the end of the year marked the first time management and franchise fees became the biggest contributor to the company's bottom line.
Earnings climbed to $203 million from $159 million during the same period a year ago. Quarterly revenue edged up 4 percent to $1.57 billion from $1.52 billion in the prior year.
Full-year 2006 earnings surged to $1.04 billion from $422 million in the prior year.
Full-year revenue was essentially flat at $5.98 billion.
---
BUSINESS PULSE