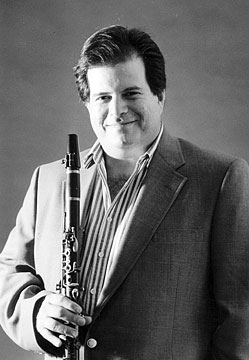 Abe Weinstein /
Isle Jazz Promoter
Fest founder a 'force to be reckoned with'
The impresario was an accomplished musician as well
Friends and fellow musicians of jazz promoter Abe Weinstein are pressing ahead to complete his latest project, a Feb. 11 concert at Windward Community College.
Weinstein, 58, who suffered from diabetes for two decades and recently underwent heart bypass surgery, was found dead Monday in his Kapiolani Boulevard apartment.
"His body was closing down on him. I hope he didn't suffer," said his old friend, artist Pegge Hopper. "Even though he looked terrible right after his surgery, he was still sharp as a tack, his mind on fire with new projects."
Weinstein was perhaps best known as founder of the Hawaii International Jazz Festival, created in 1993 and run with a small circle of associates, particularly producer Dana Richie Fujikake.
"He was a force to be reckoned with," Hopper said. "With so little help, he did it all himself for several years. He kept plugging away, like a dog with an old sock. I hope Dana can keep it going."
The 1 p.m. Feb. 11 concert, featuring Gabe Baltazar, David Choy, DeShannon Higa and others, will be held in Paliku Theatre and is free and open to the public. Weinstein, a noted jazz clarinetist, often sat in on the concerts he promoted.
"He was an excellent musician and a fellow artist," said artist Ramsay, who occasionally asked Weinstein to play in her Chinatown gallery. "He made an incredible contribution to Honolulu with his jazz festival."
Weinstein was "an old friend, a supporter, a mentor -- I really feel bad he's gone," said John Kolivas, founder of the Honolulu Jazz Quartet. "He helped me a lot over the years. Abe had been in and out of the hospital lately and the diabetes seemed to be getting to him."
Born in Miami, Weinstein graduated with a bachelor's degree in music from the Cleveland Institute of Music, then earned a master's in music from the University of Michigan. He performed with the Cleveland Orchestra, the Oregon Symphony, the Winnipeg Symphony, the Lucerne Switzerland Symphony and the Honolulu Symphony. He was director of the University of Hawaii Stage Band, producer of the Cotton Club Revue and the Mardi Gras Revue, and the conductor of "Dream Girls" and even the Honolulu Symphony, on occasion.
At one time the personnel manager of the symphony, Weinstein's primary job was as president of Abe Weinstein Productions, supplying musicians and talent for cruise ships and also creating theme parties for conventions.
"We met on a cruise ship, and that started our relationship," Hopper said. "He was the cruise musician and I was the cruise artist. He was such a character! We kind of connected on the spot."
Hopper said Weinstein called a few weeks ago and sounded a bit depressed.
"On behalf of the thousands of music lovers, the countless young musicians who were encouraged and nurtured by the life of this man, and the arts community in Hawaii, we bid a fond and loving aloha to Abe Weinstein," Fujikake said in a prepared statement issued by the jazz festival office. "While we know that nothing can substitute for Abe, his passion will live long and brightly through the creation he was most fond of, the festival."
Arrangements are pending.