| | |
| --- | --- |
| | Wood Craft |
---
Families are needed to open their doors to LPGA women
Care to have a woman golf pro living in your home for a few days? Don't get the wrong idea, guys, this applies to nice families only. The Ladies Professional Golf Association is looking for families that will provide rooms for some of the touring pros and caddies competing in the Fields Open at Ko Olina Feb. 19-24.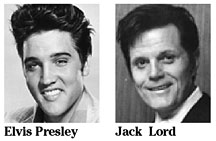 Housing near the Ko Olina tourney site is preferred, but not necessary. If interested, call
Gary Rockwood
at 882-4039. Tourney volunteers also are needed. Volunteers will receive lunch and uniforms. Those interested should call 722-6508. For tickets or more info on the event, call the tourney office at 671-1727 ...
The Yard House restaurants' chain was called Yard Bird in second and third references in last Saturday's column. But the chain's Elizabeth Borsting, rather than giving me the bird for the error, which she pointed out in an e-mail, wrote that when it comes to birds they will have some good chicken and turkey offerings on the menu at the Waikiki Beach Walk Yard House, opening Feb. 11 ...
OFF TARGET: The Jan. 6 column had Steve Nozaki at Ohio State on a rifle team scholarship. There are no shooting scholarships at Ohio State, according to Kelvin Kohatsu, whose son, Ryan, is an OSU grad. Ryan and Steve received academic scholarships, Kelvin said. Kelvin added that his daughter, Shannon Kohatsu-Jelsma, spent her freshman year at the University of Akron and was a member of the rifle team there on a "small athletic scholarship" ...
Elvis gave a pair of Colt 45s to Jack Lord
Elvis Presley
gave President
Nixon
a Colt .45, according to an Associated Press story in the Star-Bulletin this month. The Colt .45 may have been Elvis' gift weapon of choice. Back in the "Hawaii Five-0" program's heyday,
Jack Lord
invited me to his Kahala
apartment to write about a charity project in which he was involved. While there, Jack showed me a pair of ornate Colt .45s that Elvis gave him. I wonder what happened to those beauties ...
Yard House is not the only restaurant opening Feb. 11. Restaurant Epic on Nuuanu Avenue has sent out invitations for its grand opening on the same date. The Epic chef is Anthony Vierra ...
Ben Wood
, who sold the Star-Bulletin in the streets of downtown Honolulu during World War II, writes of people, places and things in our Hawaii. E-mail him at
bwood@starbulletin.com