---
FAST FACTS HAWAII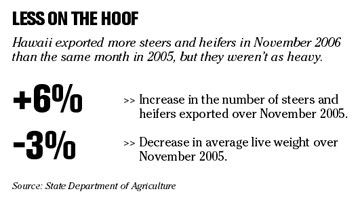 ---
NATION


Sharper Image to give vouchers as settlement

SAN FRANCISCO »

Sharper Image Corp.

has agreed to discount its high-tech gadgets by more than $60 million and make several other concessions to settle a class-action lawsuit alleging the specialty retailer misled customers about the effectiveness of its air purifiers.

Under the proposed settlement disclosed yesterday in a regulatory filing, Sharper Image will offer $19 merchandise credits to each of the roughly 3.2 million consumers who have bought one of its "Ionic Breeze" purifiers since May 6, 1999.

The credits can be applied toward the purchase of other Sharper Image-branded products for a year after they're issued.

Besides offering those discounts, Sharper Image agreed to tone down its advertising claims about the power of the Ionic Breeze and pay up to $1.875 million in fees to the lawyers who filed the suit on behalf of Manual Figueroa in a Miami federal court.
Trump's Soho condo rejected again
NEW YORK » Donald Trump's plans to build a 40-story condominium hotel on the western edge of Manhattan's SoHo district were rejected for a third time by New York City officials, after they failed to meet zoning requirements for the area.
A Department of Buildings spokeswoman said yesterday that decision was made last week. But spokeswoman Kate Lindquist said the city has partially lifted an earlier order to stop excavations for the proposed tower's foundations after human bones from the early 19th Century were found at the site.
Trump and his partners, the Bayrock/Sapir Organization LLC, plan to build a 411-room hotel condominium tower at 246 Spring Street, east of Sixth Avenue near the Holland Tunnel entrance. The building would rise at least 40 stories and be the tallest in Soho.
A spokesman for Trump did not return a telephone call.
Options task force prosecutor quits
SAN FRANCISCO » Assistant U.S. Attorney Chris Steskal, a lead prosecutor of a U.S. task force investigating stock-option backdating, is leaving his post to join a law firm, a person familiar with his plans said.
Steskal's decision follows the resignation of his boss, U.S. Attorney Kevin Ryan, earlier this week. Steskal is investigating backdating at Apple Inc. and is the lead prosecutor in the U.S. case against former Brocade Communications Systems Inc. Chief Executive Officer Gregory Reyes.
Steskal was to try Reyes' case in June in San Francisco. He will join the San Francisco office of Fenwick & West within 30 days, the person said, asking not to be identified because no official announcement has been made.
Steskal didn't return a message or e-mail seeking comment.
Utilities may miss green goal
SAN FRANCISCO » California's investor-owned utilities are making progress toward a state-ordered goal of increasing renewable power, but technical snags could keep them from meeting a 2010 legislative deadline, the California Public Utilities Commission said in a report issued yesterday.
The utilities are facing a mandate to boost their delivery of electricity from sources such as wind and geothermal plants to 20 percent over the next four years.
Exactly how much renewable power will be available by 2010 is difficult to predict, the PUC report cautioned. Some plant construction may be delayed by a limited supply of wind turbines, for example. Transmission lines will be needed to serve new plants.
Geothermal and wind will provide the majority of renewable power by 2010, with contributions from solar, thermal plants, biomass and small hydro projects, the report said.
---
BUSINESS PULSE