---
FAST FACTS HAWAII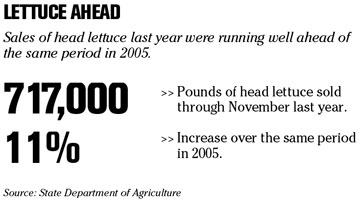 ---
[HAWAII INC.]
PROMOTIONS
» Atlas Insurance Agency Inc. has hired
Bonnie-Lee Pang
as benefit counseling manager. She previously was principal and market business leader at Mercer Health & Benefits.
» Hilton Hawaiian Village Beach Resort & Spa has promoted Michael Wilding to resident manager from executive assistant manager. He has worked for Hilton since 1989.
» It's All About Kids LLC has promoted Laurie Foster to director of operations from director of neighbor islands expansion. She will manage the company's supplemental education services division on all islands.
» KMH LLP has hired announced the following new hires: Kristi Lefforge has been hired as senior manager in the KMH Solutions risk management group. She previously served Honda North America. Also joining the KHM solutions division are Wayne Takabayashi and Kristin Yamane. Marija Subotic has been hired by the tax compliance & advisory services division. Lily Sam, Shanell Judd and Amanda Wydra have joined the assurance & advisory services division. The administration department has hired Steven Yip as business applications support specialist and Aprile Hirata as receptionist.
» Meadow Gold Dairies of Hawaii has promoted Reed Ogino to vice president of sales and marketing. He will oversee sales and distribution for the company's Maui, Kauai and Honolulu operations.
» Nishihama & Kishida CPAs Inc. has promoted Brian S. Isobe to principal. He began his career with the firm in 1982.
» Pacific Aviation Museum Pearl Harbor has named Richard Beckerman as interim executive director. He replaces Allan Palmer, who recently left the museum.
» Pacific Leadership Partners has named Chastity Cox as chief operations officer. She previously served as a quality assurance specialist with the State Department of Health.
» Queen's Health Systems has promoted Mark Yamakawa to executive vice president and chief operating officer. He has served several positions at Queen's since 1985.
» ResortQuest Hawaii has ahired Shari Chang as vice president of sales, marketing and revenue management. She returns to the organization after previously serving for five years as vice rpesident of sales when the company was known as Aston Hotels & Resorts.
» Shell Vacations has promoted Hal Bonta to regional director of human resources for the Hawaii region. He brings over 15 years of human resources experience, having served the past eight years with Shell Vacations.
» Wells Fargo Home Mortgage of Hawaii has hired Charisse Freitas as home management consultant in the alternative lending diviision. She previously served as loan officer for GMAC for three years. » Accuity LLP has announced the following promotions: Keith Asato has been named assurance manager. Andrew Matsumoto has been promoted to assurance manager. Kristi Nakano has been promoted to assurance senior associate.
» Goodsill Anderson Quinn & Stifel has promoted the following attorneys to partners: Randolf Baldemor practices in civil litigation with an emphasis on admiralty law. Sean Clark practices in corporate law and securities. Scott Morita practices in real property and business transactions.
» Hilton Waikoloa Village has announced the following new hires and promotions: Leanne Pietcher has been promoted to director of public relations from marketing manager. Thomas Rosario has moved to director of revenue management from assistant director of revenue. Derek Tolentino has been promoted to director of safety and security from assistant director of safety and security. Felix Balarezo has been promoted to beverage director from Donatoni's restaurant manager. Kristine Coppin has been named assistant director of catering. Beth Shelton has been named assistant director of revenue management. Teresa Teri Iskra and Ndeye Seynabou Fall have been appointed as hotel assistant managers. Cassandra Bell has been promoted to human resources manager from human resources employment coordinator. Francis Bezares has been named restaurant relief manager. Lance Singson has been hired as Kamuela Provision Company restaurant manager.
---
NATION / WORLD
Apple profit soars, outlook disappoints
SAN JOSE, Calif. »
Apple Inc.
yesterday posted a record profit in its fiscal first quarter, beating Wall Street estimates amid strong holiday sales of its iPod music players and Macintosh computers.
Investor enthusiasm, however, was curbed by a second-quarter outlook that fell below expectations. Apple anticipates slightly lower gross margins and slower software sales ahead of its spring release of its upgrade to the Mac OS X operating system.
During the final three months of 2006, the Cupertino-based company Apple said it earned $1 billion, or $1.14 per share, compared to $565 million, or 65 cents a share, in the year-ago period. Revenue hit a record, reaching $7.1 billion, from $5.7 billion the previous year.
Analysts were expecting earnings of 78 cents per share on sales of $6.42 billion, according to Thomson Financial.
Mall developer agrees to be bought
COLLEGE PARK, Md. » Mega-mall developer the
Mills Corp.
said yesterday it has agreed to a $1.35 billion sale to Canadian investor
Brookfield Management Inc.
-- a buyout offer that comes as Mills struggles under heavy debt and the fallout of widespread accounting problems.
Under the deal, Brookfield will pay $21 per share in cash for each Mills share, an 18 percent premium over Mills' closing price Tuesday. Including debt and preferred stock, the deal is worth $7.5 billion.
Mills, which owns 38 malls across the country, will become a subsidiary of Toronto-based Brookfield.
General Motors' sales off 1 percent
DETROIT »
General Motors Corp.
yesterday said it sold 9.09 million cars and trucks worldwide in 2006, a nearly 1 percent decline from 2005, as sales in the U.S. faltered.
The world's largest automaker sold 9.17 million vehicles in 2005.
Its biggest rival, Toyota Motor Corp., has said that it expects final totals to show it sold 9.04 million vehicles in 2006.
GM, which is struggling with lagging sales and a corporate restructuring, attributed the decline in 2006 sales in part to planned cuts of 75,000 vehicles in daily rental fleet sales.
Ex-Cendant chairman sentenced
BRIDGEPORT, Conn. » Former
Cendant Corp.
Chairman Walter Forbes was sentenced yesterday to 12 years and seven months in prison and ordered to pay $3.275 billion in restitution for leading the largest accounting fraud of the 1990s.
In October, a jury found Forbes guilty of conspiracy to commit securities fraud and two counts of making false statements in a massive fraud scheme that cost the travel and real estate company and its investors more than $3 billion. He was found not guilty of a fourth count, securities fraud.
Forbes was released yesterday on $1.2 million bond. No date was set for him to report to prison.
His attorney, Brendan Sullivan, indicated in court that Forbes intends to appeal.
Airbus fell behind Boeing in 2006
PARIS » Airbus said yesterday it won orders for 824 airliners in 2006, falling behind
Boeing Co.
, which won 1,050, for the first time since 2000.
The European aircraft maker delivered 434 planes during the year -- 36 more than its U.S.-based rival -- to remain the No. 1 commercial jet maker for the fourth straight year.
---
BUSINESS PULSE