Qiao Chu's China
Living in a large, European-style apartment in Beijing, a middle-class Chinese family blends socialist principles with market economics and an emphasis on education
AS A manifestation of China's decade-plus phenomenal growth rate of 9.5 percent per annum, China's middle class is experiencing similar growth. Born into this new lap of luxury, 16-year-old Qiao Chu is living a life of ease complete with all of the creature comforts that her mother and father could only have dreamed of growing up.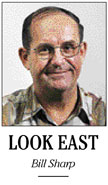 Qiao Chu was born in Changchun, the capital of Northeast China's Jilin Province. During the 1930s and 1940s, Japan ruled this area through its invention of the "Manchukuo" (Manchuria) puppet state. When the People's Republic of China was established on Oct. 1, 1949, the Northeast was one of China's few relatively developed economic centers, benefiting from Japanese-built factories and steel mills. Changchun became the center of the Chinese automobile industry led by the Red Flag Automobile Co., the manufacturer of limousines for high-level cadre, and a center for China's motion picture industry, home the Changchun Movie Studio. But while the rest of China has boomed during the current era of growth, the Northeast has not. China's engines of economic development and focus of foreign direct investment are in the Pearl River Delta (between Hong Kong and Guangzhou) and the greater Shanghai area. Today's Northeast has become known as China's rustbelt.
Despite the dwindling fortunes of the Northeast, Qiao Chu's mother and father remained committed to the area and were both employed in one of China's leading banks, making comfortable but not large salaries. Her father's parents took care of Qiao Chu while her parents were at work. When she was ready to start school, her grandparents and a generous aunt living in America made it financially possible for Qiao Chu to attend a prestigious private school, where she soon excelled in English.
Qiao Chu's mother's sister and husband had moved to Shenzhen (across the border dividing China proper and Hong Kong) where salaries were typically twice as large as those paid in the Northeast. Soon Qiao Chu's parents (who asked that their names not be published) began to look beyond the Northeast for better wage-earning opportunities. They thought of joining their relatives in Shenzhen, but they soon realized that Beijing offered job opportunities with salaries just as high as those in Shenzhen and was closer to their parents in Changchun.
Moving to Beijing was once nearly impossible; Chinese were rooted to cities or villages by hukou, a strictly enforced administrative system controlling where people could live. But with continued economic development has come the liberalization of the hukou policy.
Aware that the system might again become strict, Qiao Chu's parents headed to Beijing. Her mother found a job in a new high-rise office building as an administrative supervisor in a telecommunications company; her father works as a public relations executive in a high-tech company. In U.S. dollars, Qiao Chu's mother earns $500 a month, more than twice as much as she made in Changchun; her father makes about $1,250 a month, nearly six times more than he made before arriving in Beijing. He also receives a year-end bonus based on how well the company performed during the year.
After a year or so in their new jobs, Qiao Chu's hard-working and thrifty parents, aided by a loan from a relative, paid the Chinese equivalent of $80,000 for a condominium one hour from the Gate of Heavenly Peace (Tiananmen) in central Beijing. Privately owned residential property is quite different from the dark, square, state-owned, architecturally monotonous high-rise buildings where Chinese workers typically were assigned. Qiao Chu's father proudly tells everyone they live in a French-style dwelling.
His description is fitting. Approaching their complex, one certainly has the sensation that they have just been whisked to Paris. The wrought-iron entrance gate resembles a gate at the Elysee Palace. Beyond it sits a miniature Arc de Triomphe amid an open, grassy area reminiscent of Paris' Jardin des Tuileries. The setting is perfect for leisurely strolling. The complex is organized into modules, each three or four stories high, with facades made of a material that looks like red brick; and which contain variously sized apartments. At least 75 percent of the residents own cars, and many families have two.
Qiao Chu's parents' unit is about 1,200 square feet. It has three bedrooms, two bathrooms, a dining room with chandelier, wooden floors throughout and air-conditioning. The kitchen is loaded with a wide variety of electrical appliances, including a dishwasher, a clothes washer and a dryer. Although the unit is on the fourth floor, there is no elevator and no trash chute. You stay in shape by negotiating the steps and walking the trash out to the bin. Back in the unit, there are two televisions, a CD player, a portable DVD player and a huge aquarium. It is quite a world apart from the state housing where her parents grew up, where one often had to share cooking, bathing and toilet facilities with neighbors.
As comfortable as the digs might seem, Qiao Chu doesn't see much of them. After moving to Beijing, she enrolled in another private school that is about two hours away. There she shares a dormitory room with five other young women. She is home every other weekend, during summer vacations and for Chinese New Year. The school is more competitive than her old school in Changchun, and she works hard for good grades; however, English still seems to come to her quickly. About the school uniforms, she said, "they're not so beautiful."
When she isn't studying or attending class, she said she likes to experiment with make-up. And like any U.S. teenager, she spends free time talking on her cellular phone or exchanging text messages with friends.
Does she have a boyfriend? "No, my mother would kill me," she said. Asked if China is a superpower, she instantly replies, "No." Solicit her opinion about America, and she just as quickly responds, "It always fights."
As for her future, other than traveling to the United States, she is not sure what she wants to do. Her father would like her to attend Beijing University, China's most prestigious university, and her mother would like her to become a diplomat. Her aunt in the United States feels Qiao Chu could become an excellent chef.
Whatever future road Qiao Chu travels, it will be one she selects, not one that the government unilaterally dictates, as was typical in China when her mother and father were growing up. Nor will she likely have to endure "being sent down," as was typical for her parents' generation. "Being sent down" refers to a policy during China's Cultural Revolution where urban youth and adults were sent to the countryside to do menial agricultural jobs, a practice intended to purify their revolutionary spirit and cleanse them of urban, bourgeois ways. Rather than promoting itself as a revolutionary society, Qiao Chu's China is a burgeoning superpower that blends market economics with socialist rhetoric.
To both Qiao Chu and China, the benefits are greater.
---
Bill Sharp is adjunct professor of East Asian International Relations at Hawaii Pacific University. He writes a monthly commentary about events in Asia for the Star-Bulletin.
wsharp@campus.hpu.edu