---
FAST FACTS HAWAII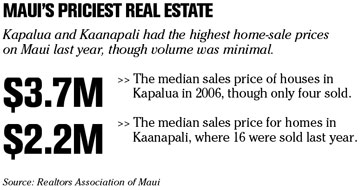 ---
NATION / WORLD
Imprisoned ex-Tyco exec hospitalized
NEW YORK » L. Dennis Kozlowski, the imprisoned former head of
Tyco International
, has been hospitalized with what appears to be a heart problem.
State prisons spokesman Linda Foglia said Wednesday that Kozlowski, 60, is at "an outside hospital," but added that federal health law prohibited her from commenting further.
A person close to Kozlowski said the former executive suffered some sort of a heart problem one day last week and had at least one stent surgically implanted. He was told that Kozlowski was expected to get out of the hospital in a couple days. The person spoke on condition of anonymity because he was not authorized to speak publicly about Kozlowski's condition.
Kozlowski was convicted in June 2005 of stealing hundreds of millions of dollars from Tyco and illegally earning hundreds of millions more by manipulating stock.
US Airways ups offer for Delta
ATLANTA >>
US Airways
increased the pressure on
Delta Air Lines
' unsecured creditors to take its buyout offer by raising the bid yesterday nearly 20 percent to $10.3 billion. Whether the deal would survive regulatory scrutiny may be the deciding factor.
The Tempe, Ariz.-based company also set a Feb. 1 deadline for certain conditions to be met or its entire bid would be revoked.
The ball is now in the creditors' court. The question is whether they want to take the money US Airways is offering and run the risk of a long regulatory fight, or stick with Delta's plan to emerge from bankruptcy by the middle of this year as a standalone company worth $9.4 billion to $12 billion.
Golden Globe gifts are history
LOS ANGELES » The Golden Globe gift basket is no more.
The Hollywood Foreign Press Association, which presents the annual Golden Globe Awards, announced yesterday that it had reached an agreement with the Internal Revenue Service to satisfy past tax obligations on the plush gift packages given to awards-show presenters.
The end result: No such swag will be handed out at this year's show, to be held Monday at the Beverly Hilton Hotel, said HFPA president Philip Berk.
The Academy of Motion Picture Arts and Sciences announced in August that it had paid back taxes on its bountiful Oscar booty bags -- typically packed with jewelry, electronics, spa packages and four-star getaways -- and would no longer thank show presenters with swanky gifts.
China trade surplus up nearly 75%
BEIJING » China's 2006 global trade surplus jumped nearly 75 percent from the previous year to a record $177.5 billion, a state news agency said yesterday in a report that could fuel U.S. complaints about market barriers and currency policy.
China's trade gap has soared as it became the world's low-cost manufacturing center, churning out furniture, toys, shoes and other goods, often for sale under foreign brand names.
China's exports in 2006 rose 27.2 percent from the previous year to $969 billion, while imports were up 20 percent to $791.5 billion, the Xinhua News Agency said, citing the General Administration of Customs.
Thai finance minister says he misspoke
BANGKOK » Thailand's finance minister tried to reassure international investors about proposed limits on foreign ownership of Thai companies yesterday, saying that many sectors of the economy, including telecommunications, would be exempt from the regulations.
Finance Minister Pridiyathorn Devakula also said authorities would be flexible in applying the planned law.
In a reversal from comments made Tuesday, he told members of the Joint Foreign Chambers of Commerce that existing telecommunications companies would still be allowed to operate under foreign control, although new entrants in the sector would be subject to the proposed restrictions. He acknowledged that he had misspoken the previous day.
---
BUSINESS PULSE