| | |
| --- | --- |
| | Island Mele |
---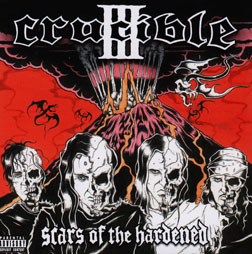 Scars of the Hardened
Crucible
(Unshattered URCD-90032)
Crucible has been the foundation and mainstay of Hawaii's underground metalcore/deathcore music scene for almost a decade. The group not only writes and records original music, it has also promoted shows here by national hardcore acts, and toured internationally to destinations as distant as Spain, Poland and Estonia. "Scars of the Hardened" finds the quartet as powerful and uncompromising as ever. Age is nothing but a number anyway, and these guys are aging well!
Rage, remorse, frustration and defiance are the themes as vocalist Mike Ching roars and howls through the first three selections -- "Dead Bonez," "Odds Against" and "Die Another Death." The opener, co-written by Ching and bandleader Derek Haderman, is all it takes to establish Crucible as masters of the genre. "Odds Against" offers the keys to self-empowerment and self-acceptance, while "Die Another Death" expresses the feelings of sensitive outcasts and misunderstood loners.
The mood changes with "Nameless Past," a brooding ballad about betrayal that could be addressed to an unfaithful lover. Whatever backstory the lyrics may tell, the song shows that Crucible plays low-volume metalcore with equal finesse.
---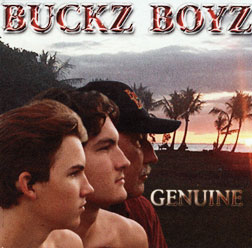 Genuine
Buckz Boyz
(No serial)
Buckz Boyz -- Bill "Buck" Rodgers and his sons, Jai and Danny -- go Jawaiian with their latest musical calling card. The packaging is unprepossessing, but the Boyz and their musicians offer more value than most similar local projects because they're working with a live, rather than synth-track, horn section. Buck plays trombone, Jai doubles on guitar and trombone, and Andy Sexton and Ray Watusi round out the horn section on sax. Add drummer Tyler Marks and bassist Frank Cornell, and this eight-song project sounds more like a serious commercial release than an artist's home-studio demo.
All three of the Boyz sing -- and well enough to make themselves contenders for play on Hawaii's "island music" radio stations. Jai, the primary writer, addresses the ever-popular topics of love and heartbreak in simple but eloquent style. "Moving On ..." and "Fabricating," both about love gone bad, are the standouts.
"Give Me A Wink," one of Danny's contributions, shows that the Boyz have a feel for ska as well.
---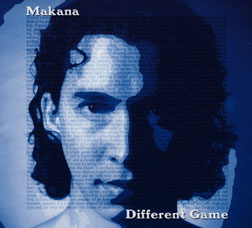 Different Game
Makana
(Makana Music MM06-01)
Makana reaffirms his place as one of Hawaii's most talented and eclectic artists with this aptly titled album. He opens with a mainstream rock original, "Away," that evokes thoughts of U2 -- clearly, he's a world-class talent. Next comes "Interlude 1," a brief glimpse of his talent as a slack-key guitarist, and after that, "Mars Declares," a politically charged song about a patriotic soldier fighting "on foreign ground."
And that's only the beginning. Makana switches to a folkish acoustic format with "Necksnap Blues," a witty and sardonic commentary on superficiality in the music business. A lengthy instrumental passage provides a subtle retort to those who feel that looks should be more important than talent.
Although Makana is still best known in Hawaii as a youthful slack-key master, well-crafted lyrics display his skill at capturing feelings and coining phrases that make his songs as memorable as their catchy hooks.
"Different Game" is available as a traditional CD with an enclosed booklet of lyrics and thought-provoking artist's notes only at his gigs. For information on how to downloads songs, visit www.makanalive.com.
John Berger
, who has covered the local entertainment scene since 1972, writes reviews of recordings produced by Hawaii artists. See the Star-Bulletin's Today section on Fridays for the latest reviews. Reach John Berger at
jberger@starbulletin.com
.