---
FAST FACTS HAWAII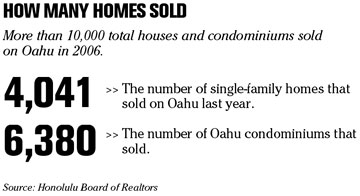 ---
[HAWAII INC.]
NEW JOBS
»
Starwood Hotels & Resorts Hawaii
has hired
Dawn Sakaue
as talent coach for the W Honolulu Diamond Head hotel. She will act as manager-on-duty and supervise the front office, valet and guest services of the hotel. She previously served as a ward clerk at Queen's Medical Center for six years and interned at Sheraton Waikiki Resort as a guest service manager.
» Buck Consultants has hired Michael Pennell as director in the retirement practice of its Honolulu office. He previously served as an independent actuarial consultant for nine years and has nearly 25 years of consulting experience. His expertise includes defined-benefit plan design, actuarial valuations and pension administration.
» Outrigger Enterprises Group has hired John Brunold as general manager of the Outrigger Napili Shores on Kauai. He will be responsible for day-to-day operations including overseeing all departments and ensuring growth and prosperity at the property. He will also serve as Outrigger's owner-relations representative with the property's association of apartment owners. He previously served as general manager at the Royal Lahaina Resort on Maui and has over 30 years of general manager experience at hotels and resorts around the world.
» Rider Hunt Levett & Bailey has hired Nancy Monroe as project administrator. She has more than 30 years experience, with specialized expertise in health and safety related issues. Amelia Garcia has been named project administrator. She has over 20 years of experience in the construction industry in permitting, pay applications, bidding, submittals, and construction safety and compliance.
AWARDS
» The Junior Achievement Hawaii Business Hall of Fame has announced its 2007 laureates: the late
Dwayne Steele, Grace Pacific Construction; Paul Loo, Morgan Stanley; Joe Nicolai, JN Automotive Group
; and
Harold Tanouye, Green Point Nurseries
. The award honors the state's most distinguished business leaders with an induction ceremony to be held March 8.
---
NATION / WORLD
Eli Lilly paying $1.2 billion to settle suits over Zyprexa
Eli Lilly
agreed yesterday to pay up to $500 million to settle 18,000 lawsuits from people who claimed they had developed diabetes or other diseases after taking Zyprexa, Lilly's drug for schizophrenia and bipolar disorder.
Including earlier settlements over Zyprexa, Lilly has now agreed to pay at least $1.2 billion to 28,500 people who said they were injured by the drug. At least 1,200 suits are still pending, the company said. About 20 million people worldwide have taken Zyprexa since its introduction in 1996.
The settlement covers cases filed in state and federal courts by law firms or groups of firms for 18,000 clients, Lilly said. The federal suits have been overseen in Brooklyn by Judge Jack B. Weinstein of the Eastern District of New York.
The settlement will not affect continuing civil or criminal investigations of Zyprexa by state attorneys general and federal prosecutors.
Top BellSouth execs not staying
ATLANTA » More than half of the highest-ranking executives at BellSouth won't be staying with the company now that it has been purchased by
AT&T
.
The departees include Mark Feidler, who had been considered the heir apparent to Chairman and CEO Duane Ackerman. Feidler served as BellSouth's president and chief operating officer and was a respected, 16-year company veteran.
According to an internal AT&T memo, the 19 execs saying goodbye also include BellSouth's chief financial officer, chief strategy and development officer, chief marketing officer and head of Georgia operations.
GM not conceding No. 1 position
DETROIT »
General Motors
is not ready to concede its position as the world's largest automaker, the chief executive, Rick Wagoner, said yesterday, but he offered scant evidence that the company could fend off a challenge from
Toyota
, its Japanese rival.
"I like being No. 1," Wagoner said, "and I think our people take pride in that, so it's not something that we're going to sit back and let somebody else pass us by."
But in an hourlong discussion with reporters, Wagoner said GM was not ready to project how many vehicles it would sell this year.
Two weeks ago, Toyota set a global sales goal of 9.34 million for 2007, about 3 percent more than the 9.1 million vehicles that GM sold worldwide in 2006.
Wagoner noted that GM's plants were capable of building more vehicles than Toyota intended to sell but added that it was going to depend on whether sales were strong in geographic regions where GM had available capacity.
Northwest has deal to buy Mesaba
MINNEAPOLIS » Northwest Airlines said yesterday it has wrapped up a deal to buy bankrupt regional feeder Mesaba, although it wasn't clear whether Mesaba's parent company was going to accept it.
"An agreement has been negotiated by representatives of Northwest Airlines, Mesaba Airlines, and its unsecured creditor committee. There are no significant open issues requiring further negotiations," Northwest Airlines Corp. spokesman Bill Mellon said yesterday, reading from a letter the airline filed in Mesaba Aviation Inc.'s bankruptcy case.
The negotiations between the two bankrupt airlines appeared to bypass Mesaba's sole shareholder, MAIR Holdings Inc.
The agreement calls for $145 million to go to Mesaba's bankruptcy estate, of which MAIR is a creditor. It also includes $10 million in cash for Mesaba to use as operating money, said Tim Robinson, an attorney for Mesaba's creditors.
Both carriers are in bankruptcy and Mesaba needs exit financing. Bankruptcy judges in both cases would need to approve the deal.
Rates hold steady for 30-year mortgages
WASHINGTON » Rates on 30-year mortgages were unchanged in the first week of the new year after posting three consecutive increases to close out 2006.
Mortgage giant Freddie Mac reported yesterday that 30-year, fixed-rate mortgages averaged 6.18 percent this week, the same as last week.
Rates on 15-year, fixed-rate mortgages edged up slightly to 5.94 percent, compared to 5.93 percent last week. Five-year adjustable rate mortgages rose to 6.02 percent, up from 5.98 percent, but one-year adjustable rate mortgages fell to 5.42 percent, down from 5.47 percent last week.
A year ago, rates on 30-year mortgages stood at 6.21 percent.
Labor body targets more unions in China
BEIJING » China's state-sanctioned labor body has set a target of organizing unions at 70 percent of foreign companies this year after meeting its goal of 60 percent in a campaign launched last year, said an official quoted today by a government newspaper.
The most prominent target of the organizing drive last year was U.S. retail chain Wal-Mart Stores Inc., but the All-China Federation of Trade Unions also set up unions at hundreds of other foreign employers.
"China's Law of Trade Unions gives workers the rights to set up or join trade unions," said Wang Ying, an ACFTU official quoted by the China Daily newspaper. "Foreign enterprises must abide by China's laws if they do business in China."
The group reached its 2006 goal of setting up unions at 60 percent of foreign companies and is aiming for 70 percent this year, Wang told the newspaper.
The report did say which foreign companies or industries might be targeted in the new drive.
Wal-Mart agreed in August to help the All-China Federation of Trade Unions set up unions at its China outlets after resisting organizing efforts for two years. The company is one of China's biggest foreign employers, with a work force of 36,000 and 68 stores.
---
BUSINESS PULSE