---
SALSA FEST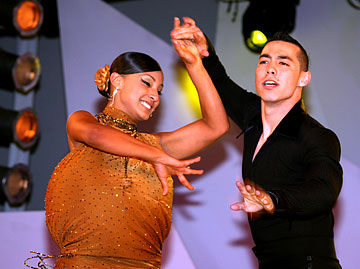 Drop off recyclables or have them picked up
The Aloha Aina Earth Day project comes to McKinley High School Sunday for a collection of recyclable items from green waste to old tires.
Businesses will pick up the goods, making donations to the school for such items as cans and bottles, scrap metal, cellular phones and printer cartridges. Goodwill Industries will also be on hand to receive useable clothing and household items.
Drop off items between 8 a.m. and 2 p.m. at the parking lot. Other items accepted: paper, car batteries, computers (one per household), auto parts, bicycles, metal appliances.
Call 306-1876. Volunteers, especially those with vans or pick-up trucks, are needed.
Planned Parenthood honors Pegge Hopper
Artist Pegge Hopper will receive Planned Parenthood of Hawaii's Bette Takahashi Service Award at a benefit, "Awareness, Choice, Freedom," Jan. 18 at the Royal Hawaiian Hotel.
The award recognizes Hopper's support of reproductive health and freedom in Hawaii.
Hopper's artwork, centering on images of island women, has been featured in shows in Chicago, Los Angeles, Seattle and in Hawaii at the Contemporary Arts Center. The Pegge Hopper Gallery in Chinatown opened in 1983.
Tickets are $150, with tables sponsorships at $1,500, $3,000 and $5,000.
Call 589-1156, ext. 225, or e-mail sokeefe@pphi.org.
HELPFUL ELVES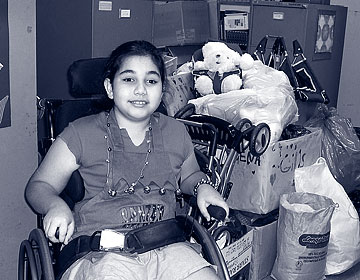 ---
[ PREVIEW ]
Movies opening Friday:
"Code Name: The Cleaner"
: Cedric the Entertainer plays an amnesiac janitor who is duped into thinking he's an undercover agent and is subconsciously carrying a dangerous secret that can link the FBI with an arms scandal. Lucy Liu and Nicollette Sheridan co-star. (PG-13)
"Freedom Writers": Co-producer Hilary Swank stars as a dedicated teacher who finds a way to inspire and unify her disadvantaged and racially divided students, partly by having them keep journals about their troubled lives. Veteran screenwriter Richard LaGravenese directs. (PG-13)
"Happily N'Ever After": When the wizard in charge of Fairy Tale World goes on holiday, Cinderella's wicked stepmother takes over the land. Sigourney Weaver, Sarah Michelle Gellar, Freddie Prinze Jr., Patrick Warburton and Andy Dick head the voice cast for this animated feature. (PG)
"Home of the Brave": Three soldiers who return home after a lengthy tour in Iraq find that re-entering "normal" life after the continued trauma of battle is not an easy task. Samuel L. Jackson, Jessica Biel, Christina Ricci, 50 Cent and Brian Presley star. (R)
"Letters from Iwo Jima": Clint Eastwood's companion film to his acclaimed "Flags of Our Fathers." This time the story of Iwo Jima is told from the perspective of two good friends serving in the Japanese forces, who watch helplessly throughout various battles as their comrades are killed. Ken Watanabe stars. (R)