---
FAST FACTS HAWAII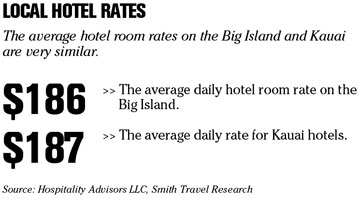 ---
HAWAII
Hawaii Self Storage opens in Kaimuki
Hawaii Self Storage will open its third Oahu location today, a four-story, 171,000-square-foot facility at 2909 Waialae Ave. in Kaimuki.
Hawaii Self Storage Kaimuki has 600 climate-controlled units from 16 square feet to more than 400 square feet. It's the third self-storage facility built by local development company MW Group Ltd., which has an 180,000-square-foot facility in Mapunapuna and a 120,000-square-foot facility in Pearl City. MW Group plans to open a total of eight self-storage facilities on Oahu by 2008.
The company said it invested more than $100,000 to put in place a large clock tower and three large hand-crafted mosaics at the new location.
NATION / WORLD
Putnam to be sold for $3.9 billion
Marsh & McLennan Cos.
, the big New York insurance broker, is planning to sell its troubled mutual fund business, Putnam Investments, to the
Power Corp.
of Canada for about $3.9 billion.
The transaction would enable the Power Corp. to establish a foothold in the mutual-fund business in the United States. It operates IGM Financial, one of the largest mutual funds in Canada.
People who have been briefed on the transaction said that Marsh & McLennan and Power reached an agreement in principle last week and expect to work out the details early in the new year.
A spokesman for Marsh & McLennan would not comment on the transaction. Phone calls to the headquarters of Power in Montreal were not answered over the weekend.
Marsh & McLennan's chief executive, Michael G. Cherkasky, said in September that the company was considering a sale of Putnam, which had been losing business in the aftermath of an industry-wide investigation that began in 2003 into improper trading practices.
Wal-Mart sales rose in December
BENTONVILLE, Ark. >>
Wal-Mart Stores Inc.
said December sales at its stores open at least a year were higher than expected, following a bleak November for the world's largest retailer.
Sales rose 1.6 percent for the December reporting period, which included the busy holiday shopping time of Nov. 25 through Dec. 29, the company said Saturday.
Earlier this month, the Bentonville-based retailer said it anticipated December same-store sales to be flat to 1 percent.
In November, Wal-Mart reported its first sales decline in a decade. Officials attributed the 0.1 percent drop to lagging clothing sales.
The company will issue its detailed December sales results on Thursday.
China approves Daimler venture
TAIPEI » Taiwan's
China Motor Corp.
said today that China's government has approved plans for its joint venture with Germany's
DaimlerChrysler AG
.
China Motor is constructing a factory in China's Fujian province as part of the joint venture.
The venture is expected to make 40,000 recreational vehicles a year under the Mercedes-Benz brand, with mass production expected by the end of 2008, China Motor Executive Vice President Hsu Li-Min said.
China Motor is Taiwan's second-largest carmaker by market share after Hotai Motor Co., which makes Toyota models.
Cathay Pacific director resigns
Cathay Pacific Airways Ltd.
, Hong Kong's largest airline, said Derek Cridland resigned as an executive director for personal reasons.
Cridland is replaced by Augustus Tang, director of corporate development, Cathay said today in Hong Kong's Standard newspaper. Cridland also resigned as a non-executive director of Hong Kong Aircraft Engineering Co., the statement said.
Tang, 47, is also a director of Hong Kong Dragon Airlines Ltd., which is wholly-owned by Cathay.
Dollar being dumped in favor of the euro
Countries with large dollar holdings are showing a new willingness to dump the dollar in favor of the rising euro. Late last month, the United Arab Emirates became the latest country to shift more of its currency reserves away from the dollar, joining Russia, Switzerland, Venezuela and others.
But currency experts say that this turn away from the dollar is not likely to do any long-term damage to the currency's value for a number of reasons. First, the motives of central banks that are adding other currencies to their reserves do not appear to be driven by the belief that the euro will eventually supplant the dollar as the world's key currency. Rather, these central banks are doing what investors typically do to minimize risk: diversifying their portfolios. Moreover, the amount of currency moved so far has been relatively small in a global market that trades trillions of dollars a day.
---
BUSINESS PULSE