| | |
| --- | --- |
| | Island Mele |
---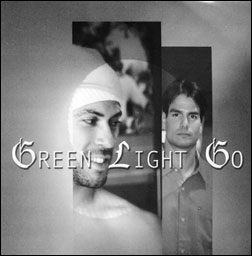 Green Light Go
Green Light Go
(Self-release. No label, no serial)
Kamuela and Ikaika Kahoano introduced themselves as recording artists in 1999 with the release of "Fruit From the Tree," an album they recorded with their older brother, Haku, as the third member of a group named Ano. They return as a duo with a self-titled album that should be their entrée to the national music scene. Kamuela is the primary songwriter, musician, producer, arranger and all-around studio mastermind. Ikaika shares the vocal spotlight and composing credits; several other members of the ohana contribute to individual tracks.
The duo -- GLG for short -- captures the ear with catchy high-energy, alt-rock arrangements. Vivid lyrics add entertainment value. Several songs capture the pain of unsatisfactory relationships with raw anger or touching sincerity. Others are steeped in mosh-pit machismo -- "Why Don't We Just Go" is an anthem for young guys who have no time for a woman who is only "semi-hot" unless "sextivities" are ensured ("If you're not down with that, just leave me alone"). On the other hand, "Star in the Skylight" shows that GLG can shine as romantic pop rockers
Proud patriarch Kimo Kahoano joins his boys on "I Ha'i Ana Wai," an original Hawaiian rock song that adds a taste of their Hawaiian heritage to the project. With a song like this, GLG sets itself apart from the thousands of young alt-rock acts out there.
---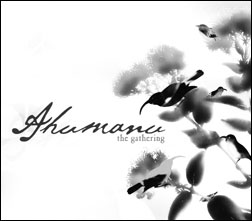 The Gathering
Ahumanu
(Ululoa Productions UL 114)
Ahumanu debuts with an album that's everything a first album should be. First and foremost, it shows what this contemporary Hawaiian trio can do -- and they can do a lot. Over and above the beautiful music, the liner notes that band members wrote for the project not only reveal why each song is on the album, but also provide glimpses of who they are as individuals. The group is well worth a listen. The personal information is a bonus.
Smooth three-part harmonies and rich lead voices are the common denominators throughout. The trio -- Bessie DeMello, her daughter Joni, and Liz "Kopa'a Tita" Morales -- excels at interpreting Hawaiian standards; Morales and Joni DeMello share duties as lead vocalists.
The trio displays its command of hapa-haole fare with "Shells" and "Drums of the Islands," the latter associated first with Elvis and more recently with the Makaha Sons, before closing on a religious note with the Orioles' 1953 hit "Crying in the Chapel."
---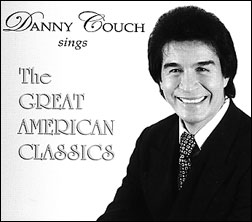 Danny Counch Sings The Great American Classics
Danny Couch
(Danny Couch DCR 006)
Danny Couch is by inclination and repertoire a pop balladeer. An album of pop standards -- most of them songs that pre-date the start of the rock era in 1955 -- is a perfect fit in all respects. Couch doesn't only distinguish himself as the exquisite voice of this project, however. Working with Pierre Grill as co-producer and co-arranger, he makes good use of a small team of studio musicians in adding texture in places other artists might use synth tracks. Rocky Holmes on reeds, Bryan Tolentino on ukulele and Jimmy Funai on guitar all make important contributions. Grill presides on piano, and that's Couch himself on drums and most of the other percussion instruments.
And then there's the voice. Couch has never seemed more in command of his material. He brings each song to life -- singing the emotions rather than the words alone -- and does justice to them all. Each seems more beautiful than the other, although "When I Fall in Love," "What Kind of Fool Am I" and "People" are particularly beautiful.
John Berger
, who has covered the local entertainment scene since 1972, writes reviews of recordings produced by Hawaii artists. See the Star-Bulletin's Today section on Fridays for the latest reviews. Reach John Berger at
jberger@starbulletin.com
.