| | |
| --- | --- |
| | Island Mele |
---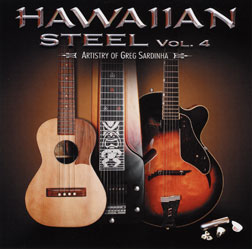 Hawaiian Steel Vol. 4
Artistry of Greg Sardinha
(Keala SKCD-1221)
The first three albums in this series were compilations that showcased the talents of the four most prominent steel guitarists in Hawaii -- Alan Akaka, Bobby Ingano, Casey Olsen and Greg Sardinha. This time out it's all Sardinha on steel with Klyde Kaimana (bass) and Rick Rickard (guitar) as the other members of the core trio. Several celebrity musicians sit in on individual songs.
Sardinha revisits 13 Hawaiian and hapa-haole melodies in imaginative style. His steel guitar shares the lead with other instruments on most of them, and the interplay makes the arrangements more interesting without diminishing the traditional romantic ambiance of the steel guitar. Sardinha and his guests display the insight of jazz musicians in occasionally moving away from the basic melodic line and slipping in hints of other melodies.
Steel guitar is the most "endangered" of the four major Hawaiian string instruments, and Sardinha is one of Hawaii's best steel players. With luck, this album will inspire young musicians to help keep the Hawaiian steel guitar tradition alive for at least another generation.
---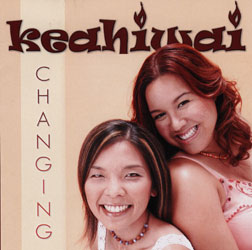 Changing
Keahiwai
(808E Productions 808E0625)
Few local recording artists take the risk of diluting sales by releasing two albums at once. Keahiwai -- Lei Melket and Mailani Makainai -- is doing it with a new Christmas album, "Merry Christmas" (reviewed on Monday), now in stores alongside this one. With nine new songs from the duo -- five by Makainai, four from Melket -- this one feels much more personal. The fact that both women appear to have been fully involved with "Changing," whereas most of the songs on "Merry Christmas" sound like the work of a solo artist, is another plus.
Producer Aaron Kimura supports the duo with an assortment of top studio talent that he deploys in various combinations. Each song is distinctive in some way but fits in comfortably with the others.
Although Jawaiian-lite rhythms predominate, Kimura and his musicians switch to a light jazz beat on one selection and go pop on others. Kimura goes acoustic on "I Want To Know," an angst-filled Makainai song that asks a man to make his true intentions known. Sax master Rockford Holmes adds the melodic edge to Melket's "Prove I Love You," another standout selection, in which a woman who "may be known to fall with ease" promises to stick with the guy she's pursuing.
Keahiwai's forte as writers appears to be songs about complicated or ominously uncertain relationships, but there are also a couple of songs here with happier themes.
---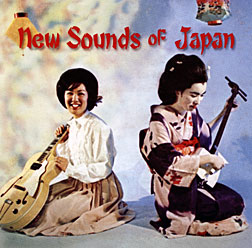 New Sounds Of Japan
Tokyo All-Star Orchestra
(HanaOla HOCD 75000)
HanaOla continues recycling material with this album of recordings originally released by George Ching's 49th State Hawaii label between 1945 and 1959. HanaOla released an anthology in 2002, but people who know these albums from the '50s may prefer to have them with the original cover art and in the order that they were originally released.
Ching made these recordings for an audience that spoke Japanese and didn't need information about their meaning. Although he also apparently failed to identify the musicians or credit the composers, these recordings remain of interest.
John Berger
, who has covered the local entertainment scene since 1972, writes reviews of recordings produced by Hawaii artists. See the Star-Bulletin's Today section on Fridays for the latest reviews. Reach John Berger at
jberger@starbulletin.com
.