---
FAST FACTS HAWAII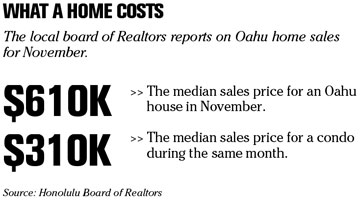 ---
HAWAII
Women-owned firms rising fast in isles
Hawaii has the third-highest growth rate of women-owned businesses in the nation, a research group said yesterday.
The Center for Women's Business Research, using U.S. Census data to assess the state of companies at least 51 percent owned by women, found that Florida and Arizona, respectively, had the top growth rates in the category. Georgia was fourth and New York fifth.
"Between 1997 and 2006, the performance of majority women-owned firms outpaced the economy as a whole," said Marjorie Alfus, chairwoman of the Center for Women's Business Research. "Women-owned firms continued growing in number at nearly twice the rate of all firms, 42 percent compared to 23 percent for all firms."
The group's report, underwritten by American Express Co., also tallied the fastest-growing metropolitan areas for women-owned businesses -- Fort Lauderdale, Fla. was first -- and the top states for such firms -- California was No. 1. Hawaii didn't make the top 10 in either category, the Washington, D.C., group found.
ML Macadamia maintains dividend
Big Island-based
ML Macadamia Orchards LP
, the state's largest grower of macadamia nuts, has declared a quarterly distribution of 5 cents per Class A unit that will be payable Feb. 15 to unit holders of record as of Dec. 29. The partnership has maintained its distribution at 5 cents for the last 12 quarters.
Separately, ML Macadamia announced it accepted the resignation of Russell Case, effective Nov. 30. Case had served as director of the company since June.
[HAWAII INC.]
PROMOTIONS
» The Hawaii Visitors and Convention Bureau has promoted
Jay Talwar
to senior vice president of marketing. Since joining the bureau in 2004 as vice president of marketing, he has been responsible for managing the development of promotional campaigns to increase Hawaii tourism from North America. Talwar previously served as a director of account service for HVCB's advertising agency,
Milici Valenti Ng Pack/DDB
.
» Hawaiian Eye Center has promoted Delilah Blas to supervisor of patient services at the Wahiawa office. She previously served as patient services representative.
» Atlas Insurance Agency has promoted Jason Kott to assistant vice president. He will continue to be responsible for serving clients as well as generating new opportunities for the company. He has over nine years of property and casualty experience and has held positions with national and regional insurance carriers in claims, special investigation units and commercial underwriting. Sharon Hodson has been promoted to assistant vice president. She will oversee large accounts within the commercial lines division. She has more than 28 years of property and casualty insurance experience.
» The Doubletree Alana Waikiki Hotel has promoted Thomas Dang to housekeeping supervisor. He will be responsible for inspecting guest rooms and public areas and maintaining hotel amenity inventory. He has worked various positions in the housekeeping department for over 10 years. Dione Kamakele has been hired as accounting manager. She will be responsible for managing the hotel's accounting department. She previously served as accounting assistant at Aloha Care for three years.
» Hawaii Pacific University has promoted John Fleckles to senior vice president from vice president of academic affairs. Lloyd Fujie has been promoted to senior vice president from vice president and chief financial officer. Alissa Arp has been hired as vice president for research and dean of the College of Natural Sciences, effective July 1. Charles Steilen has been appointed dean of the College of Business Administration. He recently joined HPU as professor of marketing.
ON THE BOARD
» The Hawaii Flooring Association has installed the following new officers for the 2006-2008 term:
George Fern
, president;
Harris Nakamura
, vice president;
Dinah Hirayama
, secretary;
Roland Cortes
, treasurer;
Roy Tokuhama
; immediate past president.
» SCORE of Hawaii has announced its officers for 2006-2007: Diana Jackson, chairperson; Wesley Lem, vice chairman; Richard Hoag, secretary; Bob Robinson, treasurer; Mike Herb, officer at large; Wayne Hong, officer at large; D.J. Halcro, immediate past chairman; and Keith Ogata, district director.
---
NATION/WORLD
Judge blocks Vegas smoking ban
LAS VEGAS » A judge granted a 15-day restraining order yesterday to block a new ban on smoking at some bars and around the slot machines at supermarkets, gas stations and convenience stores.
Clark County District Court Judge Douglas Herndon said yesterday there was a reasonable likelihood that a group of business owners could convince him the voter-approved ban, to take effect today, was unconstitutional.
"This is not an issue of my telling the voters their vote is wrong. It's an issue of the constitutionality of the law they voted on," Herndon said. A hearing on the law was set for Dec. 19.
Nevada voters approved the ballot measure last month, coming as a surprise to many in the home of all-night casino gambling, on-the-house booze and legalized prostitution. The smoke ban would not effect gambling areas of casinos.
Yahoo pins hopes on new software
Yahoo Inc.
, having failed to appease investors with a management reshuffle, may get a second chance next year with new ad software designed to regain ground lost to
Google Inc.
Known as Project Panama, the program is slated to be fully operational by March, three months behind schedule. The software, which marketers are starting to use, emulates Google and may help Yahoo generate more revenue from each Internet search.
Yahoo is releasing the new technology to spur sales and reverse a 31 percent slide in its stock price this year.
---
BUSINESS PULSE