| | |
| --- | --- |
| | Island Mele |
---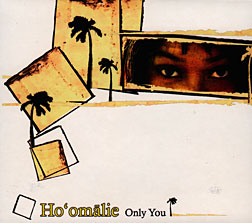 "Only You"
Ho'omalie
(Ho'okupu HKPU 1001)
Zanuck Kapala Lindsey won a Hoku Award ("Jazz Album of the Year") in 2000 with "Hula Joe & The Hutjumpers," an album of contemporary big band swing music recorded in response to the swing dancing fad of the late-1990s. The Hutjumpers are long-gone, but Lindsey is back with a new group, Ho'omalie, and an album that will certainly have much more staying power.
The name translates as "to soothe or to make calm," and that's a perfect description for the group and its music. Lindsey and his partners -- John Heizer-Enos, Lopaka Ho'opi'i and Kimo Hussey -- excel at the smooth four-part vocal arrangements popularized in Hawaii by the Invitations in the 1950s, the Aliis in the '60s, and revived for a brief shining moment by Kealahou in 1985.
The opening chant is a bit of a jolt with no translation provided, but from the first bars of "Ka'ahumanu," the group lives up to its name. This album is an exquisite blending of traditional Hawaiian music and acoustic jazz.
Hussey is the vocal arranger, but the album is about more than harmonies. The title song is one of several that showcase the talents of the quartet on its own; a diverse group of guests brings everything from Hawaiian nose flute to cello to fluegelhorn to many of the others. Nina Keali'iwahamana sings lead on "My Sweet Sweeting"/"Ha 'ili," and Don Ke'ala "King Don 1" Kawa'auhau of Sudden Rush takes the mike on "Model T."
The imaginative use of rhythm, vocal arrangements, and the instruments of the many studio guests combine to make "Pohai Ke Aloha" a stand-out number in one of the year's most memorable releases.
No MP3 Audio Clips for this CD*

The CD was unavailable for clip production at deadline. No clips are available for this CD. My apologies. -- Webmaster.
---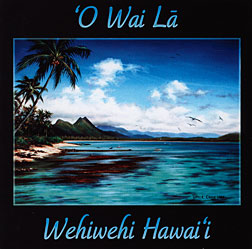 "Wehiwehi Hawaii"
'O Wai La
(Owl OWL-001)
No Hawaiian song can be fully appreciated without knowledge of the story behind it.
'O Wai La -- a trio of Jason "Iakona" Shimizu, Kahualaulani Mick and Jason "Manuwai" Mejia -- provides that information, and the Hawaiian lyrics and English translations for its originals as well, in this beautifully crafted debut album. The instrumentation is as traditionalist as their three-part harmonies; Shimizu plays ukulele, Mick the guitar, and Mejia electric and acoustic bass. Studio guest Casey Olsen adds steel guitar on several tracks.
The title song is an original that expresses their love for Hawaii, their friends and families, the long-distance sailing canoes of the Polynesian Voyaging Society, and Kaho'olawe. The liner notes warn that kaona (hidden meaning) cannot be fully conveyed in English, but nationalist themes percolate through this beautiful album.
Kalakaua is honored with a two-song medley, and the voyaging canoes and their crews are saluted with another. A newly written chant and song are combined to honor Kaho'olawe and the Protect Kaho'olawe Ohana.
Love songs comprise another significant part of the trio's repertoire.
Whether singing originals or standards, 'O Wai La is a welcome "new" act in traditionalist Hawaiian music.
Owl Records Hawai'i, 1132 Ilikahi Pl., Kailua, HI, 96734-1854
---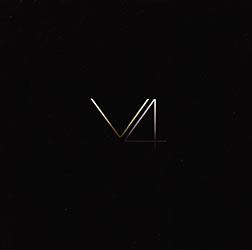 "V4"
Paul Brandon
(djpauldrandon.com AE004)
This two-disc album displays Brandon's skills at the art of "mixing" an assortment of songs into a seamless non-stop listening experience. Brandon does an excellent job in terms of selection and sequencing. "V4" is great freeway music as long as you keep one eye on the speedometer.
It's unfortunate Brandon didn't fully credit the artists whose music he is selling. For instance, is that Kim Carnes singing "Bette Davis Eyes" or another artist? Clubbers don't care who they're hearing as long as the vibe is good, but producers should always show respect to the artists.
John Berger
, who has covered the local entertainment scene since 1972, writes reviews of recordings produced by Hawaii artists. See the Star-Bulletin's Today section on Fridays for the latest reviews. Reach John Berger at
jberger@starbulletin.com
.