---
FAST FACTS HAWAII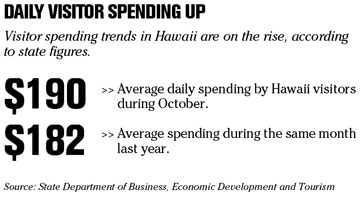 ---
HAWAII
Kauai vacation-rental firm sold to executive
Kauai real estate and vacation-rental management firm
Grantham Resorts and Real Estate LLC
said yesterday that California real estate executive Jonathan "JP" Parrish will be its new owner, president and principal broker .
Parrish is taking charge of the firm from founder Nancy Grantham, who will remain closely affiliated with the company. Grantham Resorts, founded in 1984, manages more than 120 upscale vacation condominiums and homes in the Poipu Beach resort area.
"It was great to find someone who shares my core values ... and by combining JP's real estate and corporate management experience with my 25 years in the local business community, we expect the transition to benefit the owners, guests and community of Kauai alike," Grantham said.
Parrish has been involved in the investment and management of more than $1 billion in real estate over the last 16 years, Grantham said. He's been a part-time Kauai resident for the last decade, but recently moved to Koloa permanently.
NATION / WORLD
Mesa pilots seek to enforce award
Mesa Air Group Inc.
pilots asked a federal court to enforce an arbitrator's award compelling the carrier's management to arrange flight schedules according to the terms of the pilots' contract.
Mesa Air, a Phoenix-based airline that provides local connecting flights for national carriers, violated the contract by frequently altering monthly flight schedules after they had been assigned, according to a complaint filed in Phoenix federal court on Tuesday by the Air Line Pilots Association, which represents 1,800 pilots at Mesa Air.
The scheduling changes often come at the last minute and cause pilots to be on duty for long periods with erratic rest intervals, the union said. Management at Mesa Air failed to comply with the arbitrator's June 13 decision because "it would undoubtedly cost them money," the union said.
"We disagree with ALPA's interpretation of the arbitration ruling," said Paul Skellon, a Mesa Air spokesman. "We're happy to have the judge decide the matter."
Union group targets Wal-Mart with ads
LITTLE ROCK, Ark. » A union-backed group is to start running two television ads today that feature
Wal-Mart
workers calling on their employer to improve working conditions and make company health insurance more affordable.
Funded by the United Food and Commercial Workers International Union, the 30-second ads by WakeUpWalMart.com include three workers who list their complaints, which include low wages, being locked in stores and not being able to leave without penalty to care for a sick child.
To coincide with the start of the ads, WakeUpWalMart.com is having supporters hand out leaflets at 300 Wal-Mart stores today, spokesman Chris Kofinis said.
"It's our first ad campaign of the holiday season and the first where we use actual Wal-Mart workers," Kofinis said.
Fund manager pleads not guilty
TOKYO » Yoshiaki Murakami, the fund manager whose clients included Bank of Japan Governor Toshihiko Fukui, today pleaded not guilty to insider trading during a hostile takeover attempt.
"I am certain I am innocent," Murakami said at the beginning of his trial at the Tokyo District Court. He faces up to three years in prison.
A former bureaucrat who became Japan's leading shareholder activist, Murakami used his investments to demand restructuring at companies including Nippon Broadcasting System Inc. Fukui's disclosure in June that he invested 10 million yen with Murakami in 1999 prompted calls for the central banker to resign.
Bottle of Scotch sells for $28,700
EDINBURGH, Scotland » A half-bottle of Scotch whisky thought to be about 150 years old sold for $28,700 at auction in London today, beating the top presale estimate by almost 50 percent.
The Glenavon Special Liqueur Whisky, bottled on Speyside in northeast Scotland some time between 1851 and 1858, may be the oldest Scotch whisky in the world, according to Bonhams. The bottle, which was bought by an unidentified buyer, contains 14 fluid ounces, slightly more than a modern half-bottle..
---
BUSINESS PULSE