---
FAST FACTS HAWAII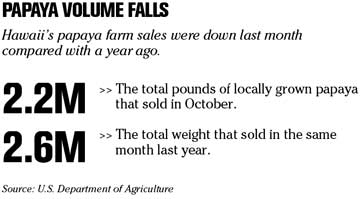 ---
[HAWAII INC.]
PROMOTIONS
»
Prudential Locations
has announced several promotions and new hires.
Mike DeMello
has been promoted to partner. He has been with the company for more four years, ranked in the top 200 of Oahu Realtors and has been awarded several times for his outstanding service.
Bonnie Ishii Coen
has been promoted to associate partner. She has been with the company for 14 years, and has received many awards as a client-services manager and senior client-services manager.
Sabrina Marasia
has been hired as marketing coordinator. She will implement all corporate direct marketing program strategies.
Kai Holland
has been hired as online marketing manager. He will be in charge of Web site development, management and marketing, among other things.
>> RIM Architects has announced several promotions and new hires. Jack Barron has been promoted to senior associate from associate. He joined the firm in 1997 as a project architect, and has more than 20 years of experience. Douglas L. Allen has been appointed to associate. He joined the firm in 2003 as a project architect with over 23 years experience. Jason Davis has been appointed to associate. He joined the firm in 2004 as a project designer with over 11 years experience. Christopher Messer has been appointed to associate. He joined the firm in 2003 as a senior construction administrator with 20 years experience. Doris Wong has been appointed to associate. She joined the firm in 2004 as a senior project architect with over 19 years experience. Ron Compton has been promoted to senior project coordinator. He joined the firm in 2005 as a project coordinator with over eight years experience. Michael Ang has been promoted to information technology, human resources and office manager. He joined the firm in 2004 with over 14 years experience. Patti Ramirez has been named business development and public relations director. She will assist in marketing coordination among the firm's offices in Hawaii, Alaska, Guam and California. She joins the firm with over 30 years experience in the architectural and construction industry.
» Doubletree Alana Hotel has promoted Garrick Otsuka to director of front office from assistant front office manager. He will oversee a staff of more than 35 team members and direct the hotel's front office operations. Otsuka has served several positions in the hotel since 2001.
» Durrant Media Five has named Tina Townsend a licensed architect. She will serve Durrant clients in fields including hospitality, multifamily residential, education and mixed-use buildings. Townsend has served as a designer for the firm since 2005, and her work includes projects for the state Judiciary, Goodwill Industries of Hawaii and several specialty medical clinics.
» The Gas Co. has named Michael P. LaPorte vice president and controller. He will oversee accounting and payroll. LaPorte has held several positions in the company since 1988, and previously served as corporate financial analyst for its former corporate parent, Pacific Resources Inc.
» Morgan Stanley has accepted Joel S. Rand into its exclusive wealth advisor group. The firm's wealth advisors must receive advanced training at company headquarters in New York City to learn how to deal with affluent clients. Rand is a financial advisor in the firm's Wailuku, Maui, office and has been with the company since 1984.
» Kona Brewing Co. has promoted Todd Walsh to general manager for the company's Koko Marina location on Oahu. He recently served as the Kailua-Kona brewpub general manager on the Big Island and has served the company since 2003. Shane Johnson has been promoted to general manager from senior assistant general manager of the Kailua-Kona brewpub. He has worked at the company for six years, holding various positions from dishwasher to acting general manager for the Koko Marina restaurant.
---
Alcoa cutting 6,700 jobs in restructuring
PITTSBURGH » Aluminum producer
Alcoa Inc.
said yesterday it will shed 6,700 jobs as part of a restructuring program designed to improve profits and efficiency.
The Pittsburgh-based company also said it agreed to join its soft alloy extrusion business with the Sapa Group, part of Norway's Orkla ASA, in a joint venture the two firms intend to take public.
The new company, which will be majority owned by Orkla and operated by Sapa, is expected to be created by the end of the first quarter, pending government approval.
The plant closings and consolidations are expected to save Alcoa approximately $125 million annually before taxes, according to the company. The job cuts represent about 5 percent of Alcoa's 129,000 employees in 44 countries.
Disney, Comcast reach video deal
LOS ANGELES » Shows from ESPN, Disney Family, and ABC hits "Lost" and "Desperate Housewives" are among the slate of programming the
Walt Disney Co.
has licensed for viewing on
Comcast Corp.
's video-on-demand service.
The licensing deal is part of a multibillion-dollar distribution agreement struck by the two companies yesterday and represents the first time Disney offers ABC broadcast programs over a cable video-on-demand service.
As part of the multiyear deal, Comcast, the country's largest cable TV operator, also agreed to buy Disney's 39.5 percent stake in the E! Entertainment Television channel for $1.23 billion. Comcast already holds a 60 percent interest in the channel.
The pact also extends a content distribution agreement for the 10 ABC-owned broadcast television stations and many of Disney's TV networks, including Disney Channel, ABC Family, Toon Disney, ESPN, and ESPN2, among others, the companies said.
Deere's profit jumps 19 percent
Deere & Co.
, the world's largest maker of farm equipment, said fourth-quarter earnings rose more than analysts estimated as sales unexpectedly increased, helped by higher prices. The company's shares gained 6.6 percent.
Net income climbed 19 percent to $277.3 million, or $1.20 a share, from $232.8 million, or 96 cents, a year earlier, Moline, Ill.-based Deere said yesterday. Sales rose 2.5 percent to $5.12 billion in the quarter ended Oct. 31.
South Korea plans new cyber city
SONGDO, South Korea » It's Monday morning and the wall computer has a few suggestions to kick off the day: Your blood pressure is high, so how about tofu for dinner? Try another route to work to avoid traffic. And there's no more orange juice, so more's been ordered.
That may sound like an episode of "The Jetsons," but developers are making it reality with the construction of a $25 billion digital city in South Korea. The first 2,000 of a total 65,000 residents are expected to move into their wired homes in 2009.
New Songdo City, which its developers say may be the world's largest ever private development project, is the crown jewel of an ambitious plan by the Seoul government to turn a muddy plot of 1,500 acres of reclaimed land on the Yellow Sea into a gateway to northeast Asia.
Built from scratch, it will boast the most advanced digital infrastructure imaginable, from blanket wireless Internet coverage and automated recycling to universal smart cards that can be used to pay bills, access medical records and open doors.
---
BUSINESS PULSE