---
FAST FACTS HAWAII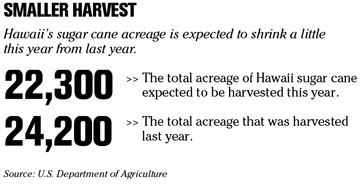 ---
HAWAII
ATA plans to start new flights to isles
ATA Airlines
announced yesterday it plans new nonstop service between Oakland, Calif., and Kona and Lihue, and between Las Vegas and Maui, beginning in June 2007.
Beginning June 14, ATA will offer three flights per week between Oakland International Airport and Kona on the Big Island.
Beginning June 15, ATA will offer four flights per week between Oakland and Lihue on Kauai, as well as daily service between Las Vegas and Maui. ATA also said it plans to offer more flights between Oakland and Honolulu.
Native Hawaiian group wins award
The Hawaii Visitors and Convention Bureau paid tribute yesterday to the contributions of the Native Hawaiian Hospitality Association at the bureau's 104th annual luncheon.
The HVCB gave the association a Maile Award in honor of the nonprofit group's efforts to promote Hawaiian culture, values and traditions within the visitor industry and workplace.
Donald Takaki, chairman of Island Movers and HVCB board chair for the past three years, was presented a Mahalo Award.
Keynote speaker Douglas Kahikina Chang, chairman of the Hawaii Tourism Authority and general manager of Hotel Hana Maui, said the industry needs to pay more respect to its host culture, and value Hawaii's natural resources. "Our beaches, parks and trails are our jewels, but too often they are dirty or in disrepair," said Chang, the first native Hawaiian to lead the state tourism authority.
NATION
Delta recalling 700 employees
ATLANTA »
Delta Air Lines Inc.
, facing a hostile buyout bid by a smaller rival and seeking to emerge from bankruptcy as a standalone carrier, said yesterday it is recalling 700 furloughed maintenance employees.
The decision comes less than a year after the Atlanta-based airline said it would cut up to 1,000 maintenance jobs as part of a previously announced work force reduction plan.
Tony Charaf, Delta's senior vice president of technical operations, told employees in a memo that the recall was made possible by the carrier's ability to become more competitive and grow its business profitably in recent months at a rate beyond its expectations.
Charaf said US Airways' bid last week to buy Delta in a deal worth about $8.7 billion will not stop Delta's progress in its restructuring plan.
In other news ...
»
Mitsubishi UFJ
and
Sumitomo Trust
reached a $21 million settlement today in a dispute over failed merger plans, ending a two-year court battle embroiling Japan's major banking groups.
Nordstrom's sales beat expectations
SEATTLE »
Nordstrom Inc.
said yesterday that its third-quarter profit jumped 26 percent as sales in all major merchandise categories beat the company's expectations. The Seattle-based apparel retailer also boosted its earnings forecast for the year.
For the quarter ended Oct. 28, net income was $135.7 million, or 52 cents a share, up from $107.5 million, or 39 cents per share, for the same period last year.
Quarterly sales rose 12.4 percent to $1.87 billion from $1.67 billion last year. Quarterly same-store sales increased 10.7 percent.
In other news ...
»
CBS Corp.
asked an appeals court to throw out a U.S. Federal Communications Commission finding that the network violated indecency standards when it accidentally showed Janet Jackson's breast during the 2004 Super Bowl.
---
BUSINESS PULSE