---
FAST FACTS HAWAII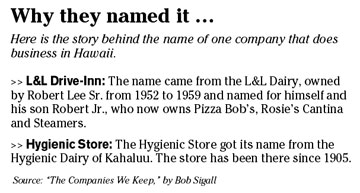 ---
NATION


Worried about your maid stealing stuff?

Most Americans hide their valuables to prevent the housekeeper from picking up more than dirty laundry, according to a survey of 600 consumers from

The Chubb Group of Insurance Cos.

More than four out of five Americans tuck away cash, while nearly two-thirds hide jewelry. Fifty-six percent put away confidential documents, and about one-quarter hide the extra keys.

Despite the paranoia, more than half of employers don't even conduct background or criminal checks on their housekeepers before hiring them. Only 2 percent check after something goes missing.

To give employers peace of mind, Chubb offers the following tips:

» House access: Give employees a key to the lower lock, but not the dead bolt. Provide employees their own security codes for alarm systems and periodically change the code.

» Sensitive material: Make sure your computer is password protected and lock up any financial documents in a cabinet.

» Know your employees: Conduct background checks on all employees. Test potential thieves by leaving small amounts of cash or inexpensive jewelry on the counter.
Job hopping makes bad impression
If your resume looks like a laundry list of short job stints, your career may be headed nowhere.
According to a recent survey by Robert Half Finance & Accounting of 1,400 chief financial officers from of companies with more than 20 employees, nearly nine out of ten CFOs said that the length of time a candidate has spent at previous employers is a somewhat to a very important factor in evaluating them for a position. Only 10 percent said that it was not important.
"Holding too many positions in rapid succession and without signs of professional advancement can be a red flag for employers," said Max Messmer, chairman and CEO of Robert Half. "Hiring managers place a high value on employee loyalty, in part because it is so difficult to replace top performers."
Messmer points out that an employee who feels bored or stuck in his current position should look within the company for new challenges.
"Supervisors are typically receptive to matching valued staff members with assignments that allow them to expand their skills and grow," he said.
Australia tops in country branding
If countries were brands, which one would be the Nike or the Coca-Cola of the world?
The land down under is the most recognizable country brand, according to an index released by FutureBrand, a brand consultancy, and Weber Shandwick, a public relations firm. The United States followed at second with Italy coming in third.
"Australia has successfully marketed its assets countrywide without picking apart particulars," said Rina Plapler, executive director at FutureBrand. "It has collectively harnessed the mystique of the whole country."
Plapler also noted that Australia has a national logo -- the kangaroo -- which sets it apart from other countries that typically use flags to distinguish themselves.
The United States, however, finished first in all business-related categories as well best shopping, best resort and lodging options and best country for families.
The land of the free, however, didn't break into the top ten for safest country. Our neighbor to the north, Canada, topped that category.
The study incorporated opinions from industry experts, a survey of 1,500 travelers and national statistics.
---
BUSINESS PULSE