| | |
| --- | --- |
| | Island Mele |
---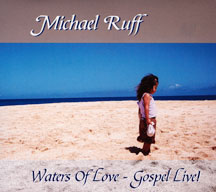 Waters Of Love - Gospel Live
Michael Ruff
(RuffMixMusic 2006010)
Almost all Christian music serves its intended purpose of expressing the faith of the writer or performer, but there is still a significant difference between a song that consists of earnest preaching set to a tinny synth track and the aesthetic ideal represented by "Amazing Grace" or "(There'll Be) Peace in the Valley (for Me)." Songwriter Michael Ruff and a superb group of featured vocalists offer much more than earnest preaching with his album of powerful contemporary gospel music. Ruff and his group set the bar high with the opener, "On My Knees," and maintain high standards throughout.
Longtime Hawaii residents who remember Lemuria, Kirk Thompson's funk/big band of the late 1970s, will find a similar soulful intensity here. Several songs are softer and more introspective, but the softer arrangements work well, too. Indeed, it is the arrangements, and especially the interplay between the featured voices, that give this collection of "live" recordings impact as music for music's sake, as well as Christian testament.
Although Ruff's lyrics express his faith in vivid terms, he also shows restraint. "Bring You to Jesus" expresses the desire to "... bring you to Jesus, but only when you are ready."
---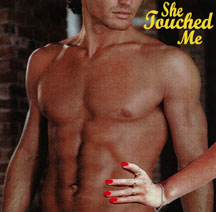 She Touched Me: Pat Rocco Sings For Lovers
Pat Rocco
(Cabin)
After a lifetime in show business, Pat Rocco enjoys an active semiretirement on the Big Island. One of his recent projects is this ambitious self-produced collection of 37 -- count 'em, 37 -- romantic pop standards. The artwork is primitive and the packaging lacks such basic components as composers' credits and publishers' affiliations, but don't be too quick to judge the contents by the cover. Rocco and his musicians are better than the album art suggests. Pop fans able to preview a few tracks may find this one worth buying.
Rocco establishes himself with a smooth rendition of "Someone to Watch Over Me," and then leapfrogs through several decades of American pop standards. "Ain't Misbehavin'," "Some Enchanted Evening" and "I'll Buy That Dream" are representative of his repertoire.
Anachronistic electronic percussion and keyboards capture the ear as Rocco and his musicians explore "I'll Never Stop Loving You." Listeners under 60 will appreciate his treatment of "Try A Little Tenderness" as big-band pop.
---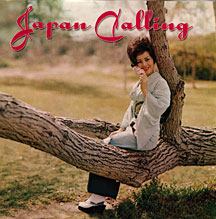 Japan Calling
Tokyo All-Star Orchestra
(Hanaola HOCD 76000)
HanaOla Records appears to be recycling with this collection of vintage recordings originally released by George Ching's 49th State Hawaii label sometime between the end of World War II and 1959. Anyone interested in Japanese music of the postwar era will find this of interest, but should compare the track listings with those on HanaOla's 2002 album, "Favorite Japanese Instrumentals" before buying it.
HanaOla previously recycled the contents of its two Club Nisei anthologies as four separate CDs that featured vintage cover art but lacked the extensive annotation that producer Billy Rose included in the anthologies. "Japan Calling" likewise has what looks like vintage 1950s album art and also lacks Rose's erudite comments about the music and the cultural milieu. Producer Ching apparently never did identify the musicians, but no information is included in this re-issue about the history or meaning of the songs, either.
Even so, they are certain to resonate with Hawaii residents who grew up with them 50 years ago. Others will note a version of "Uye O Muite Aruko" that is far more folksy than Kyu Sakamoto's chart-topping pop hit of 1963.
John Berger
, who has covered the local entertainment scene since 1972, writes reviews of recordings produced by Hawaii artists. See the Star-Bulletin's Today section on Fridays for the latest reviews. Reach John Berger at
jberger@starbulletin.com
.