Swell time for Makahiki Fest, Art Walk and more
WE'RE COMING up on the winter surf season here on Oahu, so why not flip the script a little bit and spend some time on the North Shore this weekend?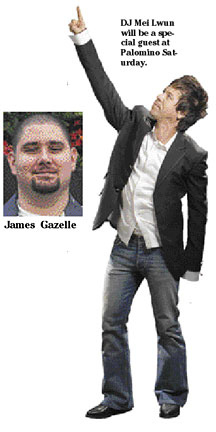 With the holding period for the first event of the Vans Triple Crown of Surfing set to start on Sunday, organizers have put together a bunch of activities and named it the "Op Pro Hawaii North Shore Makahiki Festival." From 4 to 9 p.m. Friday, there will be a welcoming ceremony, DJs spinning tunes and screenings of the Hollywood blockbuster "Mission: Impossible III" and surf flick "Ultimate Sessions."
On Saturday, live entertainment by B.E.T., Elan, Ray Barbee, Mt. Egypt and The Ohana 3 is planned from noon to 10 p.m. Sunday's headliner is Natural Vibrations, with a screening of "Curious George" at 7:15 p.m. to wrap up the festival and mark the end of the first day of competition in the water.
For more details, check out www.makahikifestival.com ...
IF YOU'RE looking for an adventure to last all day, wait until Sunday so you can hit up the Kailua Art Walk before checking out the surf on the North Shore.
Along with the usual wares on display by various local artists in the area, be sure to check out Coconut Grove Music for "Lazy Sunday: An Acoustic Afternoon." Located next to McDonald's on Kuulei Road, the store will feature free pupus and live acoustic sets by Shawn Davenport and A Sedated Nation from 2 to 4 p.m. ...
BACK TO the club tip: European-born promoter Simon Kersten is bringing his annual "Pink Party" back to Longhi's on Friday. Guests are strongly encouraged to wear pink to the restaurant at Ala Moana Shopping Center, where there will be prizes for the best outfit and a pink-themed fashion show featuring items from Pink C. Call 388-0247 for more info ... Flash Hansen and Matty Hazelgrove return to Palomino for another installment of "Two" on Saturday, with special guests Abe Lagrimas drumming live and DJ Mei Lwun visiting from San Francisco ... And do you want to meet someone new, and have a chance to be on television at the same time? Rumours Nightclub will host the taping of a pilot episode for "2 2 Tango," a new show that's described as "speed dating with a twist." The fun starts at 6 p.m. on Sunday, but here's the catch -- you have to pay to play. Advance tickets are $65; call 478-2844 ...
AND YOU can party for a cause on Monday, when Don Ho's Island Grill hosts a fundraiser for James Gazelle, a longtime employee at Papa John's of Hawaii.
The 29-year-old was part of the team that helped open Papa John's in Hawaii back in 1999, and in recent years had been promoted to area supervisor and then operations manager. One of his major duties was to help local organizations with their fundraising efforts, but now he needs your help.
In May, Gazelle underwent what was called "routine" spinal surgery. Unfortunately, something went wrong and he left the hospital as a quadriplegic. His wife, Nora Gazelle, is also six months pregnant with the recently married couple's first child.
You can help raise money to purchase a motorized wheelchair and modified van for Gazelle by coming to Don Ho's between 5:30 and 9 p.m. Monday. Joely Kim will host, with DJ Sean Quiban on the decks and live entertainment also planned. Call 341-6949 if you can't attend, but would like to make a donation ...