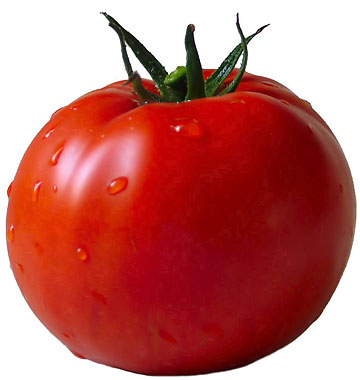 COURTESY MORGUEFILE.COM
Owner of TomatoBank makes offer for Finance Enterprises
The deal would value the parent of Finance Factors at $62 million
A California bank that had its eye on expanding to Hawaii has instead made an unsolicited offer to buy at least 51 percent of Finance Factors' parent company.
The offer would value the company, Finance Enterprises Ltd., at $62 million.
TFC Holding Inc., the parent of Alhambra, Calif.-based TomatoBank, sent letters on Oct. 23 to the chief executive, shareholders and related entities of Finance Enterprises with a proposal to buy the shares of the company for $1,000 a share.
The company has nearly 62,000 shares outstanding, which means that TFC's offer would cost at least $31 million, depending how many Finance Enterprise shareholders accepted.
Finance Enterprises issued a brief statement yesterday in which it acknowledged the receipt of the offer.
"The board of directors of the company has been, and is continuing to analyze the proposal described in those letters in accordance with its fiduciary duties," the statement said.
Dr. Stephen Liu, chairman and CEO of TomatoBank, said in a telephone interview from China yesterday that he has not received a response from Finance Enterprises.
"Our bank's focus has always been in the Asian ethnic community and we're focused more on the Pacific Rim," Liu said. "We were planning to open a branch in Hawaii next year and this opportunity came up, and we felt it fit our strategic plan."
Finance Enterprises' shareholders have been divided over the direction of their company, most recently over a proposal to convert the financial-services loan company into a state-chartered bank.
A minority group of shareholders wants their holdings bought out before Finance Factors makes such a change. The minority shareholders and the company have been in mediation over the issue.
In a letter to Finance Enterprises CEO Russell Lau, TFC said it believes its offer price "represents a higher than market price for the stock."
TFC said in a separate letter to Finance Enterprises shareholders and related entities that the deal was contingent on it completing due diligence, acquiring at least 51 percent of the outstanding shares, getting regulatory approval and reaching a purchase agreement.
Liu said in one of the letters that TFC was prepared to move quickly on the proposed transaction, and that the offer would expire Dec. 31.
Liu said yesterday he hadn't decided whether he would change Finance Factors' name if the offer were accepted, but added he was planning to convert it into a federally chartered bank. Finance Factors, Finance Realty and Finance Insurance are all under the umbrella of Finance Enterprises.
"A national-chartered bank can grow within the continent of the United States whereas a state bank can only grow within the state of Hawaii, so there's limited potential there," Liu said.
TomatoBank, which has five branches in Southern California with $352 million in total assets as of Sept. 30, was founded in 2000 by Liu, an orthopedic surgeon from UCLA. The bank was originally known as InterBusiness Bank, but officially changed its name in August to TomatoBank.
"(Liu) wanted a name to symbolize what we stood for and he came up with TomatoBank because, being a doctor, he felt the tomato was a good representation because it is one of the healthiest fruits out there," TomatoBank spokesman Jesse Torres said. "We also consider ourselves a healthy bank because our capital ratio (assets minus liabilities) is around 20 percent whereas the average in the industry is about 8 to 10 percent. Also, the tomato is a fruit that is used by most cultures across the world. It's a multiethnic fruit, if you will, and we view ourselves as a multiethnic bank."
Finance Factors wanted the state charter so it could offer checking accounts, credit cards, debit cards and trust services, as well as sell property and casualty insurance and life insurance.
Under its current charter, Finance Factors offers real estate-secured residential and commercial loans, savings-secured loans, federally insured savings accounts and several investment vehicles. Finance Factors ended 2005 with $652.7 million in assets.
The company was founded in 1952 by the late U.S. Sen. Hiram Fong and five other partners.
Honolulu attorney Jerrold Guben of Reinwald O'Connor & Playdon said trustee Ronald Kotoshirodo, who is overseeing the Fong's bankruptcy estate, likely would favor accepting the offer.
Fong and his wife, Ellyn Lo, both deceased, filed for Chapter 11 bankruptcy in 2004 and had their cases converted to Chapter 7 liquidation later that year.
"The trustee certainly would be interested in $1,000 a share provided that we can get a consortium of the 51 percent" of shares, Guben said.