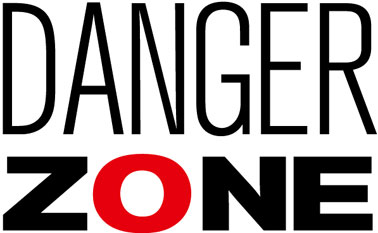 Hawaii Opera Theatre gala promises perilous cocktails
THREE OPERAS about perilous love have inspired a selection of dangerously fluid cocktails that will highlight the Hawaii Opera Theatre's 13th annual Opera Ball on Nov. 11 at the Sheraton Waikiki. Fittingly, the theme for HOT's biggest fundraiser of the year is Les Liaisons Dangereuses, or Dangerous Liaisons, and it's nearly sold out.
The open martini bar in the Papillon Lounge is all part of an effort to draw a nubile crowd not only to the Opera Ball, but to the three productions beginning in February.
"They wanted to do something that was cool and hip, and would coincide with the opera events," said Warren Shon, executive vice president of Southern Wine & Spirits of Hawaii. So he suggested new vodkas and recipes.
According to Opera Ball co-chair Joyce Tomonari, there's another benefit to the fresh drinks: "When we serve martinis, the silent auction sales go up. And people always like to try different martinis, so we really wanted to try something new."
Guests who don't want to sit through dinner or pay $350 to attend can purchase $100 tickets to the lounge, for the drinks and entertainment, including performances by three opera singers and a youth choir. (Call 596-7372, ext. 14.)
Those looking for more excitement can buy a HOT bed for $750. You and five of your closest friends (we hope) will enjoy the evening from beds covered in Thai silk in the center of the room. The idea has been so popular that only one bed remains unsold. "It'll be very sexy," said Tomonari.
Both lounge and HOT bed tickets include admission to one opera.
As ticket sales pay for only 40 percent of Hawaii Opera Theatre's budget, fundraisers account for the rest.
"And this ball is the single biggest input toward that," said Jim McCoy, president of the opera company's board of directors. Perhaps most exciting about the event, he added, is that there are no speeches, no announcements and no solicitations all evening. "Nothing," he said. "It's just a party. That, plus the entertainment, makes it special."
THE VODKAS
The vodkas to be featured at the Opera Ball were introduced to Hawaii about six weeks ago, according to Warren Shon, executive vice president of Southern Wine & Spirits of Hawaii.

They include P.I.N.K. Vodka, which Shon said is available in only four or five states. Because it's been infused with guarana and caffeine -- the two active ingredients in Red Bull -- "you will feel that pick-me-up sensation immediately," he said, without the typical energy drink sweetness. Pink glasses that light up will add to the effect at the Opera Ball.

Fashion designer Roberto Cavalli tried his hand at designing a vodka, using special grains and distillation practices to produce a super premium vodka. It's packaged in a tall bottle with Cavalli's hallmark snake.

Retail prices run from $29 to $60 for a 750 ml bottle.
---
Shon's favorite recipe is the Dangerous Liaisons martini: 3 parts X-rated Vodka, 1 part X-rated Fusion Vodka. "We thought if you mixed the two together, you would have heaven." Garnish with an orange twist.
---
THE DRINKS
X-Rated Martini: Made with X-rated Vodka from France

XX-Rated Martini: With X-Rated Vodka infused with blood-orange, mango and passion fruits

Dangerous Martini: With P.I.N.K. Vodka from Holland, infused with caffeine and guarana

Roberto Cavalli Martini: With the designer's signature vodka
---
THE 2007 HOT SEASON
Ticket information: www.hawaiiopera.org, or call 596-7858.
"Samson and Dalila": The biblical tale of Samson and his weakness for the deceitful Dalila. By Charles Camille Saint-Saens. Presented in French with English supertitles. Feb. 2, 4, 6.
"Don Giovanni": How Don Juan's desires lead him to murder. By Wolfgang Amadeus Mozart. Presented in Italian with English supertitles. Feb. 16, 18, 20.
"Madama Butterfly": The love, hope and heartbreak between a Japanese girl and an American naval officer. By Giacomo Puccini. Presented in Italian with English supertitles. March 2, 4, 6.