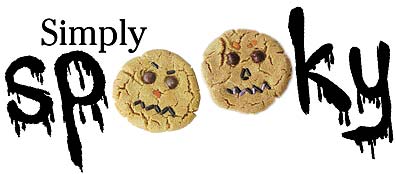 A fun and nutritious Halloween spread will satisfy young trick-or-treaters before they gorge on candy
HALLOWEEN is hard -- especially when your kids change into little monsters even before they change into their Frankenstein costumes. Suddenly, they have but one thought in their little pumpkin heads: CANDY!
How do you cope with Halloween when you're up against this:
» On Oct. 29, you find that each of your children has invited "just a couple of friends" for a pre-trick-or-treat dinner. You have four kids.
» You're trying to get food together for 12 excited (make that crazed) children and the doorbell has already started ringing.
» Nobody, not even you, wants regular food on this night of fantasy and fun, but a dinner of Snickers bars and candy corn is not a great idea, either.
What to do? Well ... for the monsters' preoccupation with candy, you're on your own. But for simple solutions to the other food-related problems, hey ... I'm your ghoul!
A Halloween dinner guaranteed to fill up a dozen or so kids requires some heavy-duty recipes. Recipes that are inexpensive, very simple and thoroughly kid-tested. They can be divided in half or multiplied to feed a cast of thousands. And ideally, they can be made ahead, when the kids are relatively uncrazed and eager to help.
The trick to these treats is making the food seem as gross as possible by adding ghoulish garnishes and tagging them with utterly nauseating names.
I offer as an example a dish that my step-mom and I made when I was a kid, and that my own kids took to soccer potlucks years later. It was called Irish-Italian Spaghetti then, but here it is in its incarnation as:
---
Worms and Dirt
1 pound spaghetti, broken into worm-sized lengths before boiling
1 chopped onion
1-1/2 to 2 pounds ground beef, crumbled
1 large (23 ounce) or 2 small (10-3/4 ounce) cans undiluted condensed cream-of-mushroom soup
1 large (23 ounce) or 2 small (10-3/4 ounce) cans undiluted condensed tomato soup
Italian seasoning, salt and pepper, to taste
4 ounces shredded sharp cheddar cheese
Preheat oven to 350 degrees.
In a large pot, prepare spaghetti according to package directions. Drain and return to pot.
In a skillet, brown onion and hamburger. Drain and add to spaghetti. Stir in soups and seasonings to taste, mixing well. Pour into a large casserole; sprinkle with cheese. Feeds 24 assorted ghouls who are not big eaters, or 14 to 16 normal kids.
Approximate nutritional analysis, per serving (based on 16 servings, not including salt to taste): 280 calories, 12 g fat, 4.5 g saturated fat, 35 mg cholesterol, 550 mg sodium, 29 g carbohydrate, 2 g fiber, 4 g sugar, 14 g protein.
For kids: Garnish with whatever edible gross things you have on hand (gummy worms provide an endearing touch). Extra "dirt-balls" (storebought meatballs) may also be added.
For grown-ups: My stepmother and I speculated that the original, '50s version of this casserole was created by the Campbells' folks. We also decided that the mushroom sauce was the Irish part of the concoction; the tomato sauce, the Italian.
For adult tastes, I'd suggest briefly simmering the sauce with the ground beef and onions, and adding extra dried or fresh herbs and some hot sauce for a more sophisticated and flavorful dish. Parmesan may be substituted for the cheddar.
This is a welcome potluck dish for all ages, and costs well under a dollar per serving.
---
ORANGE AND BLACK may be traditional Halloween colors, but green can be just as gross, especially if you transform a fresh-tasting, super-simple Chilled Creamy Pea Soup into something with an even more colorful name. This soup lets you can sneak some of those revolting green vegetables into dinner when you call it:
Cold Toads' Eyeball Soup
A few fresh mint sprigs
2 (10 ounce) bags frozen green peas
2 cups chicken or vegetable broth
1 tablespoon sugar
2/3 to 1 cup heavy cream, half-and-half or fat-free half-and half
Salt and pepper to taste
Bring a large pot of water to a boil. Add 2 to 3 sprigs mint and peas. When the water returns to a boil, reduce heat and simmer, uncovered, 3 to 4 minutes (don't overcook). Pour peas into a large colander and rinse with cold water. Reserve 1/2 cup peas for garnish.
Remove mint stems and purée peas and mint leaves in a blender or food processor (work in batches). Blend in broth and sugar. Pour into a large bowl, stir in cream; season to taste. Chill well, then pour into small bowls and garnish with pea "eyeballs." Serves 14 to 16.
Approximate nutritional analysis, per serving (not including salt to taste): 70 calories, 4 g fat, 2.5 g saturated fat, 15 mg cholesterol, 150 mg sodium, 6 g carbohydrate, 2 g fiber, 3 g sugar, 2 g protein.
For kids: Sprinkle bowls with whole peas and other eyeball substitutes (halved pimento-filled olives lend a newty touch).
For grown-ups: Minus the eyeballs, this soup is a first course worthy of the classiest dinner party. Unlike its split-pea kin, it stays bright green, and when I ladle it from my big, old-fashioned white soup terrine, guests say it's as pretty as it is delicious.
For adult guests, I use frozen baby peas (often called petit pois), choose the heavy cream alternative, and sometimes add extra mint leaves when puréeing.
I usually center a dollop of sour cream and/or some reserved fresh mint leaves atop each serving, or a squiggle of Caesar salad dressing.
---
ROUND OUT dinner with garlic bread, the premade type that pops into the oven with the worm casserole (Safeway's Verdi 5-Cheese bread is a sure kid-pleaser). Add a salad (give it a Halloweeny name), and you're all set.
Except for dessert. But isn't making dessert for Halloween something like adding extra warts to a witch's nose? Just make the little dears go out and earn their dessert, right?
But hey, this dinner is a kids' party, so you need dessert -- some pre-sugar sugar to energize the ghoulies for the hunt. And this four-ingredient cookie (no flour) is easy enough for kids to make.
Peanut Butter Pumpkins
2 cups creamy peanut butter (see note)
2 cups sugar
2 eggs
2 teaspoons baking soda
Preheat oven to 350 degrees. Coat two large cookie sheets with cooking spray (or line with non-stick foil).
Mix ingredients in a large bowl. The mixture will be gooey at first, but stir for a few minutes and you'll be able to form it into balls without getting your hands sticky.
Roll into even-sized balls and arrange on cookie sheets at least an inch apart. Flatten balls into circles and smooth out jagged edges. Bake until puffed and golden, 10 to 15 minutes, depending on size. Cool completely on baking sheets before transferring onto plates. Makes 40 to 60 cookies.
Nutritional information unavailable.
Note: Regular-sized jars of peanut butter (I prefer Jif) equal exactly 2 cups, so you don't even have to mess up a measuring cup.
For kids: Let them decorate the cookies wtih candy corn, licorice whips, M&Ms, chocolate chips and/or gum drops (slices of green gum drops make pumpkin stems). They can poke the candies into the still-warm cookies. Or provide tubes of orange and black decorating gel for making scary faces on cooled cookies.
For grown-ups: Like the spaghetti recipe, this one has been around for ages, but I discovered it only recently. My friend, LaVonne, had her granddaughters making these cookies from the time they were toddlers. When she invited me to lunch and served them for dessert, however, she gilded the lily considerably by dipping them in chocolate ganache.
I criss-cross the cookies with fork tines in the traditional peanut-butter-cookie way. I also use extra-chunky peanut butter, and sometimes make very tiny cookies, small enough for a tea party or for holiday giving with candies of the same size.
---
Nutritional analyses by Joannie Dobbs, Ph.D., C.N.S.