---
FAST FACTS HAWAII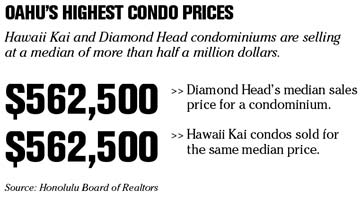 ---
HAWAII
Many have not claimed checks from State Farm settlement
A year after court approval of a $1.2 million settlement of a class-action lawsuit against
State Farm Mutual Automobile Insurance Co.
over the use of credit scores to set Hawaii insurance rates, a total of about $175,000 remains unclaimed.
State Farm, an Illinois corporation, agreed to pay the sum to settle the suit, which alleged that State Farm's use of credit scores violated Hawaii laws. The settlement was approved in October 2005.
The $1.2 million went out to 1,396 class members at the end of last year, but another 285 people have yet to claim their checks. Those individuals can still claim their checks from State Farm.
Class members covered in the suit bought automobile insurance from State Farm between Nov. 18, 1996, and Dec. 31, 2001.
If unclaimed after five years, the money will go to the state.
Attorneys Jim Bickerton, Jeff Crabtree, Robert Hatch and Tom Grande represented members of the class-action suit.
Some 20 states from Arizona to West Virginia have passed laws prohibiting or limiting the use of a person's credit history in insurance transactions.
State Farm disputed the suit at the time it was filed five years ago, according to spokeswoman Carolyn Fujioka. The decision to settle was a business decision, she said.
[HAWAII INC.]
NEW JOBS
»
Outrigger Enterprises Group
has hired
Beverly Kirk
for the newly created position of director of condominium association of apartment owners services. She will be responsible for directing, coordinating and administering all association-related activities including financial reporting, contract administration and owner relations for Outrigger's condominium division. She previously served as senior vice president of legal and owner services for
ResortQuest Hawaii
, formerly Aston Hotel & Resorts.
» Russ Robertson has been hired as senior vice president of Servco Insurance Services and vice president of Servco Pacific Inc. He will oversee a new employee-benefits department that will assist clients with the development of overall benefits strategies, as well as with the implementation of benefits administration, funding and compliance. Robertson previously served as head of the employee benefits division of Aon Consulting.
» ITC Water Management has named Harold Edwards as president and CEO. He replaces Mike Farrell, who will remain as chairman, overseeing business development. Edwards will be responsible for day-to-day operations of the consulting and design-build engineering company. He previously served as senior vice president of Molokai Ranch.
» Queen's Medical Center has hired Paula Yoshioka as executive vice president and chief administrative officer. She will oversee the vice presidents who manage the hospital's nine service lines, as well as the chief medical officer, the chief nursing officer, information technology, food and environmental services and the center for biomedical research. Yoshioka recently served as associate chair of administrative services of the Department of Psychiatry at UH's John A. Burns School of Medicine.
---
NATION
Feds going after Lay's million-dollar estate
The U.S. government sued the estate of Enron Corp.'s deceased founder Kenneth Lay, seeking to strip it of $12.7 million in ill-gotten gains from an accounting fraud that investors claim cost them $30 billion.
Prosecutors linked the suit, filed yesterday in federal court in Houston, to the recent voiding of Lay's conviction on 10 counts of conspiracy, securities fraud and bank fraud. A federal judge tossed out the May verdict on grounds that Lay hadn't had a chance to appeal it before he died of heart disease in July. The ruling blocked the government's effort to seize the estate's assets in the criminal case.
Wal-Mart CEO says it moved too quickly
The chief executive of
Wal-Mart Stores
, H. Lee Scott Jr., said yesterday that the introduction of upscale products, like silk camisoles and 300-thread-count sheets, had proved "choppier than it should be" and that the company had "moved too far too fast" with fashionable clothing.
In wide-ranging remarks to Wall Street analysts yesterday, Scott also said that consumers had been reluctant to splurge at Wal-Mart even as gas prices have fallen, that the company would be "very aggressive" on toy prices this holiday season and that the chain's reputation with elected leaders has improved because of its environmental initiatives and $4 generic drug program.
Amazon.com to lower its hefty spending
Going into the critical holiday shopping season,
Amazon.com
said yesterday that it would slow its investment in new technology in a bid to start reaping the rewards of its continuing growth.
Amazon, the huge online retailer based in Seattle, reported that its third-quarter earnings fell by more than a third, dragged down by heavy spending to get new projects off the ground, even as its sales rose 24 percent.
---
BUSINESS PULSE