---
FAST FACTS HAWAII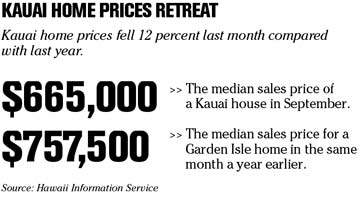 ---
On assignment
Erika Engle is on assignment. TheBuzz will return tomorrow.
Disney sets rules for food promotion
Walt Disney
, addressing the growing concerns of parents over child nutrition, said yesterday that it would curtail the use of its name and characters with food items that did not meet new nutritional standards. The new guidelines would limit how much sugar, calories and fat could be in snacks and foods marketed by companies that Disney has licensing relationships with.
The move, which comes at a time of mounting worry about childhood obesity, is likely to put pressure on the company's competitors to follow suit. But left outside the scope of yesterday's initiative was any mention of the considerable advertising for junk food products that is carried on Disney's television networks, especially Toon Disney and ABC Kids.
Sony gets dose of its own recall
TOKYO »
Sony Corp.
plans to recall about 60,000 batteries used in some of its Vaio notebook computers sold in Japan, a company spokesman said today.
The company has not received reports of any problems, said Sony spokesman Takashi Uehara, adding that it was being enacted for its "customers' peace of mind."
Nearly every major laptop maker was forced to tell customers to return Sony-made lithium ion batteries, with more than 7 million batteries subject to replacement worldwide.
Google to install largest solar power system
Google Inc.
, the most-used Internet search engine, said it plans to install the largest U.S. corporate solar power system, joining rivals such as
Microsoft Corp.
in adopting alternative energy.
Google's solar system at its headquarters in Mountain View, Calif., will generate 30 percent of the facility's electricity and will be put into service in the first half of next year, the company said today. The solar system is more than three times the size of the one Microsoft installed in April at its offices less than 2 miles away.
Gap's new Web site is to focus solely on shoes
NEW YORK »
Gap Inc.
, the leader in online sales among apparel specialty chains, plans to move beyond its brands to enter one of the fastest-growing segments in e-commerce: shoes.
The San Francisco-based chain, today is slated to begin testing Piperlime.com, a Web site with 100 shoe brands, from $24 flip-flops from surf-clothing brand Roxy to $900 boots from orthopedist/designer Taryn Rose. Gap will officially launch the site Nov. 1.
---
BUSINESS PULSE