ON TV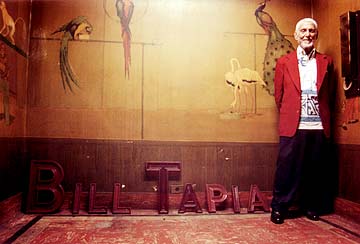 WALKING IRIS FILMS
Documentary explores extraordinary life of Bill Tapia
"To You Sweetheart, Aloha," a documentary about 94-year-old ukulele master Bill Tapia, airs on KHET/PBS at 8 p.m. Thursday.
The film, by S. Leo Chiang and Mercedes Coats, tells of the unconventional romance connecting Tapia with his 26-year-old manager, Alyssa, a relationship that renewed his musical spirit after the death of his wife and daughter.
The film shows Tapia performing such classics as: "All of Me," "Crazy," "My Little Grass Shack at Kealakekua, Hawai'i" and the title track, "To You Sweetheart, Aloha."
For more information on the film, visit www.SweetheartAloha.com.