---
FAST FACTS HAWAII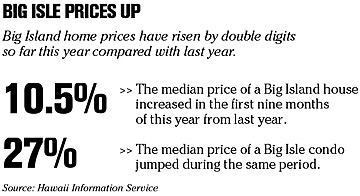 ---
[HAWAII INC.]
PROMOTIONS
»
Young Brothers Ltd./Hawaiian Tug & Barge
has promoted
Vicente "Vic" Salas Angoco Jr.
to senior vice president from vice president and general manager. He will be responsible for the maritime operations and safety, risk and environmental management for both companies. Angoco will be instrumental in guiding and leading needed changes to bring about an enhanced focus on customers, operations and personnel.
» Queen's Medical Center has announced the following new hires and promotions: Blyth Hirata has been promoted to nurse manager for labor and delivery. She most recently served as clinical nurse IV and permanent charge nurse. Dr. Luigi Terminella has returned to Queen's as a full-time medical intensivist in the medical intensive care unit. He previously served as a Queen's hospitalist and intensivist from 1993 to 2003, then participated in a fellowship in pulmonary and critical care medicine at University of Texas Medical Branch. Clinton Yee has been hired as controller. He previously served as controller for Hawaii Pacific Health from 2000 to 2006 and has 11 years of public accounting experience in the health-care, electric utility, construction and retail industries.
» TransPacific Hawaii College has promoted Shungo Kawanishi to the newly created position of vice president for global affairs. He has been with the college for 10 years and previously served as coordinator for the associate of arts program. He will be responsible for promoting the college to the mainland U.S. and Asian countries such as Japan, Taiwan, Korea and Thailand. He is also charged with establishing a global education program at the college.
---
Shipments of CDs, DVDs, nondigitals fall
LOS ANGELES » Shipments of CDs, DVDs and other non-digital music formats bound for U.S. retail outlets were down in the first half of 2006, but the decline was partially offset by online and mobile music sales, the recording industry's trade group said yesterday.
Record companies shipped a total of 277.6 million units -- CDs, DVDs, vinyl records, cassettes and other physical formats -- to retailers, record clubs and other outlets. The figure represents a 15.7 percent decline from the year-ago period, according to the Recording Industry Association of America.
Costco shares jump on rise in earnings
SEATTLE »
Costco Wholesale Corp.
said yesterday its fourth-quarter profit edged up less than a percentage point as its revenue climbed 19 percent and operating results were unexpectedly strong late in the quarter.
The results from the nation's largest wholesale club operator beat Wall Street estimates, and Costco shares surged nearly 8 percent.
Also yesterday, Costco said a committee it appointed, along with independent counsel and forensics experts, had found no evidence of fraud in an internal review of the company's stock option grant practices.
However, the company did note that in several cases, the review could not precisely determine the date on which certain options were granted -- only a range of dates.
In other news ...
»
Pacific Gas & Electric Co.
announced plans yesterday to buy natural gas generated from cow manure on California dairy farms. PG&E officials said the utility signed a deal with
Microgy Inc.
to buy enough biomethane to power an estimated 50,000 homes.
WORLD
Donki shares rise after rating boost
The shares of Tokyo-based discount retailer
Don Quijote Co. Ltd.
jumped after Credit Suisse raised its rating on the stock to "outperform" from "neutral," citing the stock's "appealing" price in relation to earnings estimates.
In addition to Don Quijote's appealing price-to-earnings ratio, Credit Suisse cited the "good start" of the retailer's new convenience store format, Jonetsu Kukan, as well as Don Quijote's Hawaii acquisitions for an upward revision in its annual sales forecasts for the company.
Don Quijote, known as Donki in Japan, earlier this year completed its acquisition of Daiei Inc.'s four stores in Hawaii. It reopened its first rebranded Hawaii store last week.
Don Quijote shares were trading up 6.3 percent in morning trading today in Tokyo.
China aims to give unions power
SHANGHAI, China » China is planning to adopt a new law that seeks to crack down on sweatshops and protect workers' rights by giving labor unions real power for the first time since Beijing introduced market forces in the 1980s.
The move, which underscores the government's growing concern about the widening income gap and threats of social unrest, is setting off a battle with American and other foreign corporations that have lobbied against it by hinting that they may build fewer factories here.
The proposed rules are being considered after the Chinese Communist Party endorsed a new doctrine that will put greater emphasis on tackling the severe side effects of the country's remarkable growth.
Whether the companies will actually follow through is unclear because of the many advantages of being in China -- even with restrictions and higher costs that may stem from the new law. It could go into effect as early as next May. It would apply to all companies in China, but its emphasis is on foreign-owned companies and the suppliers to those companies.
NATION
Home Depot executives resign
Home Depot Inc.
, the world's largest home-improvement retailer, altered its management structure to remove the layer between the store leaders and Chief Executive Officer Bob Nardelli.
Carl Liebert, head of Home Depot stores, and Bill Lennie, head of merchandising, including flooring and appliances, resigned, the Atlanta-based company said yesterday. Chief Financial Officer Carol Tome was given responsibility for some store operations, including customer service, which has suffered under Nardelli.
Chiefs of the company's regional retail divisions, marketing, merchandising and supply chain, will report directly to Nardelli.
Home Depot is spending an additional $350 million on its stores in the second half of 2006, adding 5.5 million work hours to its sales floors and revamping product displays to boost revenue at time when home-improvement sales typically slow.
---
BUSINESS PULSE