---
FAST FACTS HAWAII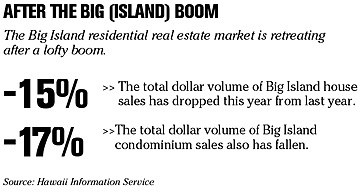 ---
NATION
Northwest Air plans European expansion
ROMULUS, Mich. »
Northwest Airlines Corp.
announced an expansion of its European service yesterday in what analysts said is a sign the company has all but wrapped up its Chapter 11 restructuring and is again focusing on improving the business.
The expansion will include daily flights, beginning next spring, from its Detroit hub to two new destinations: Duesseldorf, Germany, and Brussels, Belgium. Northwest is also adding flights to its existing service to Amsterdam, Netherlands.
Northwest Chief Executive Doug Steenland called it "the largest expansion of international service in Northwest's history." The airline's other European destinations include London, Paris, and Frankfurt, Germany.
The announcement comes as Northwest is preparing to emerge from bankruptcy protection in mid-2007.
VC expects oil prices to stay high
Plunging crude prices haven't hurt U.S. ethanol producers, and oil could drop to about $40 a barrel before the fuel industry starts losing incentives to blend it in gasoline, venture capitalist Vinod Khosla said.
Ethanol would still be "competitive" as a blending component in gasoline with crude as low as $40 a barrel, and possibly as low as $35, Khosla said yesterday in remarks to reporters at a renewable energy conference in St. Louis. His fund, Khosla Ventures, invests in corn-based ethanol plant construction.
Oil, which fell yesterday to the lowest price since December in New York futures trading, would have to decline another 30 percent to slow ethanol use, based on Khosla's scenario. Crude futures last traded below $40 a barrel in July 2004.
It's "extremely unlikely" that oil will drop that low any time soon, partly because of the control OPEC nations have over much of the world's crude production, Khosla said.
Visa changes mind, will offer shares
NEW YORK » Following the lead of
MasterCard Inc.
, competitor
Visa
announced yesterday that it plans to restructure its organization to create a new company and then sell shares in an initial public offering.
The move announced by the San Francisco-based Visa, operator of the world's largest consumer credit card payment system, follows MasterCard's move last May to go public.
Since its IPO, the shares of No. 2 card issuer MasterCard have soared from an opening day price of $46. They've been so strong that several analysts downgraded the stock this week as overvalued. Yesterday, they dropped $2.41, or 3.35 percent, to $69.50 on the New York Stock Exchange.
Visa, which is an association owned by banks, initially said it wouldn't follow MasterCard's lead and, instead, sought to add more independent directors to its board and modify its operating rules.
Equity firms sweeten bid for Harrah's
LAS VEGAS » Two private equity firms, the
Apollo Management Group
and the
Texas Pacific Group
, have sweetened their bid for
Harrah's Entertainment
, the world's largest casino operator, to more than $15.5 billion, people involved in the negotiations said.
The new offer, submitted this week in a letter to Harrah's board, came after the company's directors rejected the equity group's initial offer of $15.05 billion in cash.
WORLD
Disney to set up stores in India
NEW DELHI »
Walt Disney Co.
announced plans yesterday to set up a chain of exclusive stores in India to sell its branded stationery products, craft and apparel in partnership with a local company.
The Burbank, Calif.-based company has signed a franchise agreement with RJ Corp. that will set up some 150 stores across India over the next five years, said Rajat Jain, Disney's India head.
RJ Corp., which is part of the New Delhi-based Jaipuria Group companies, plans to invest $22 million in setting up the chain of exclusive "Disney Artist" stores.
---
BUSINESS PULSE