---
FAST FACTS HAWAII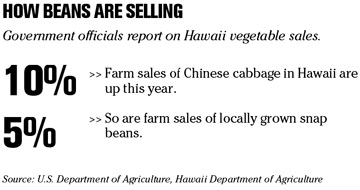 ---
HAWAII
Telcom can drop $3 monthly service fee
Hawaiian Telcom
has received approval from the Federal Communications Commission to offer high-speed Internet service as an information service, which means customers no longer will be charged a $3-per-month fee for the Federal Universal Service Fund. The service had previously been designated a telecommunications service.
"This fee elimination means almost $3 million annually back to consumers and back into the local economy," said CEO Mike Ruley. "It also puts us on a more level playing field with our cable competitor, which has not contributed to the Universal Service Fund for broadband services."
The Federal Universal Service Fund supports discounts for schools and libraries and telecommunications deployments in high-cost areas.
NATION / WORLD
Cendant executive faces third trial
HARTFORD, Conn. » Federal prosecutors are hoping that a third jury will be able to reach a verdict in the case of former
Cendant Corp.
Chairman Walter Forbes, accused in a massive fraud scheme that cost the company and investors more than $3 billion.
A verdict could end what was among the first in a series of corporate accounting scandals that sparked outrage from investors in recent years.
The latest trial was expected to begin today before U.S. District Judge Alan Nevas in Bridgeport.
Prosecutors say that Forbes participated in a scheme to inflate the stock of Cendant's predecessor, CUC International, by $500 million. The fraud was reported in 1998, causing Cendant's market value to drop by $14 billion in one day.
Toyota loses ground in survey
DETROIT >>
Toyota Motor Corp.
lost some ground to the competition in an annual vehicle value survey released yesterday.
Honda Motor Co. held onto its overall ranking as the best full-line automaker, while General Motors Corp., which won in four segments, was the only domestic automaker with any top-ranked vehicles.
Toyota, which had seven segment winners in 2005, took only three categories in this year's study by Strategic Vision Inc. Meanwhile, Hyundai Motor Co. gained ground, with its Kia Optima taking the top spot for medium car, the Hyundai Azera winning for larger car, and the Kia Sedona ranking as the top minivan.
Stores to take PlayStation 3 orders
NEW YORK » GameStop and EB Games stores are going to start accepting pre-orders for Sony's PlayStation 3 game console today, according to their Web sites.
Due to "extremely limited supply," the stores expect their allocations of what is perhaps the holiday's season's most eagerly anticipated gadget to run out in minutes.
A $100 deposit is required for each order, but even that won't guarantee that a PlayStation 3 will be available when the console goes on sale on Nov. 17 because the stores have no control over production and shipping issues.
The console will be sold in two versions, for $499 and $599. Sony Corp. has said it plans to ship 2 million units by the end of the year.
In other news ...
» Internet search company
Google Inc.
, which has failed to make major inroads in tech savvy South Korea, plans to establish a research and development center in the country and hire local employees, the Ministry of Commerce, Industry and Energy said today.
Macau's new casino boosts tourism
Macau posted a 14 percent increase in arrivals during China's weeklong National Day holiday, as visitors from the Chinese mainland were drawn by the opening of the city's second Las-Vegas style casino in 2 1/2 years.
The number of tourists visiting the city from Oct. 1 to Oct. 7 rose to 492,564 from 432,940 a year earlier, according to the Macau Government Information Bureau's Web site. Of this year's figure, 294,876 come from mainland China, said Sam Ma, a spokesman for the bureau.
Macau, which opened its gambling market to foreign investors for the first time in 2002, is poised to overtake the Las Vegas strip as the world's largest gaming hub in revenue. Casino operators such as Las Vegas Sands Corp. and Wynn Resort Ltd. are betting on the rising incomes of China's 1.3 billion people to fuel tourist growth in the former Portuguese colony.
LAX overhaul to be city's largest contract
LOS ANGELES » It's been more than 20 years since the last major construction project at Los Angeles International Airport, the world's fifth busiest for passenger traffic.
A $575 million contract being considered today by the City Council would hire general contractor Clark/McCarthy to revamp the airport's Tom Bradley terminal, home to 33 international carriers and a key juncture for 10 million passengers a year. It would be the largest contract awarded for a single project in city history.
---
BUSINESS PULSE