---
TO OUR READERS


Welcome 'Home'

In the spirit of home makeover madness and mixing it up, we've put a fresh coat of paint on Friday Today. Kick your shoes off, come in and enjoy our new, improved section.

We hope you'll like the changes: We re-purposed a bit, moving Pet Ohana column to A2 on Thursdays, and we've added a few things, such as "101 Ideas for the Home" by HGTV. But other favorites remain, such as Ruth Wong's "It's About Time" with organization tips and Rick Barboza's "In the Garden" about native Hawaiian plants. Stay tuned for guest columnists with insight about other home- and garden-related topics.

You'll notice more Hawaii-centered stories with ideas to hopefully inspire for your own domain, expanded features on arts and crafts, simple home redos, reads we like, cocooning, home entertaining and more.

E komo mai.
---
PAT BENATAR WITH
THE HONOLULU POPS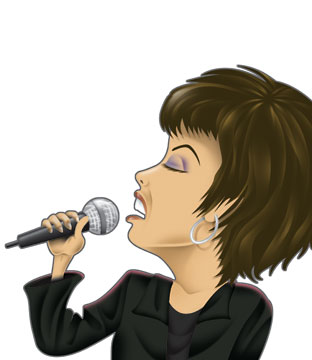 ---
HOME DECOR


Sweet scents at Pier 1

We love to smell good, and as our homes are basically an extension of ourselves, we like them to smell good, too.

Stores offer an abundance of appealing room sprays, candles and reed diffusers. Budget-friendly Pier 1 is using some of its best-selling scents as a base for its take on reed diffusers (bamboo sticks soaked in fragrance oil).

Priced at $12, the diffusers come in sweet scents such as butter cream vanilla and biscotti year-round, but the Pier continually updates with new bottle shapes and fragrances. Apple oak is an addition that has been flying off shelves lately, says sales associate Bronson Mudget. A couple of new seasonal scents will be out in time for the holidays, he adds.
HOME & GARDEN


Hoomaluhia Garden night tour tomorrow

Experience the sights, sounds and smells of Hoomaluhia Garden at night during a free evening walking tour, 6:30 to 9:30 p.m. tomorrow.

Insect repellent, rain gear and a flashlight are recommended. Walking shoes are required. Participants are welcome to bring a picnic dinner to eat before the tour begins.

Reservations are required. Call 233-7323.
Home tour offers kitchen, bath ideas
Whether you're looking for inspiration for your own home or just want to play voyeur for a day, the 19th annual Great Kitchen & Bath tour Oct. 22 will satisfy with the latest innovations in kitchen and bath design.
The tour, sponsored by the Aloha Chapter of the National Kitchen & Bath Association, features homes in Aina Haina, Kahala, Manoa, Nuuanu, Pali, Punchbowl and Mililani.
Cost is $10, with proceeds benefiting Habitat for Humanity.
Call 358-6109.
Garden drawing session offered free
Hoomaluhia Gardens offers a free self-directed workshop on botanical drawing and painting 9:30 a.m. to noon Wednesdays at the garden.
Projects involve actual rendering of plants, flowers, seeds and pods from the garden. Bring supplies: No. 4 round brush, Bristol paper and quality watercolor set or pencils. Some experience in watercolor and drawing helpful. Reservation required. Call 233-7323.