---
FAST FACTS HAWAII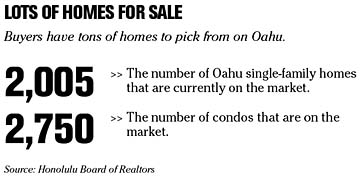 ---
HAWAII
Aio buys 40% stake in publisher Obun Honolulu holding company aio LLC has purchased a 40 percent interest in the parent of commercial printing and publishing company Obun Hawaii.
Duane Kurisu, aio's chairman and chief executive officer as well as a minority investor in the Star-Bulletin, said he expects several of aio's companies will take advantage of Obun's printing capabilities.
Aio publishes several titles including Honolulu Magazine, Hawaii Business Magazine and the recently acquired Hawaii magazine. But those are printed at Hagadone Printing Co. Inc. and are unlikely to move, said Gaylen Shintaku, aio chief financial officer.
Obun's sheet-fed printing press would suit "other commercial printing work that we do throughout our company," Shintaku said.
Obun's parent, ID8 LLC, recently purchased the Hawaii Buyer's Guide from PacificBasin Communications, an operating unit of aio. "Aio's stake in ID8 is a significant vote of confidence in our company and its employees," ID8 President Raymond Nishigaya said.
NATION
30-year rates drop to 7-month low WASHINGTON » Rates on 30-year mortgages edged down this week to a seven-month low.
Mortgage-giant Freddie Mac reported yesterday that 30-year, fixed-rate mortgages fell to 6.30 percent, down slightly from 6.31 percent last week. It put rates at the lowest level since they were at 6.24 percent the first week of March.
Rates on 15-year, fixed-rate mortgages, a popular choice for refinancing, averaged 5.98 percent last week, the same as the previous week. That is the lowest rate for this type of mortgage since March 23.
Rates on one-year adjustable rate mortgages dipped to 5.46 percent, down from 5.47 percent last week. Rates on five-year adjustable-rate mortgages were unchanged at 6.00 percent.
Marriott profit drops on fuel biz
COLLEGE PARK, Md. » Hotel operator
Marriott International Inc.
posted a 5.4 percent drop in third quarter earnings yesterday on flat revenue and losses in its synthetic fuel business, but the company still beat Wall Street estimates.
Marriott, the world's largest hotel company by revenue, reported net income of $141 million, or 33 cents per share, compared with third quarter 2005 net income of $149 million, or 32 cents per share. The higher earnings per share for 2006 was the result of share buybacks that reduced the number of outstanding shares.
Revenue was $2.7 billion, roughly the same as in the 2005 third quarter.
Without the synthetic fuel loss, the Bethesda-based company's continuing operations income was $144 million, or 34 cents per share for the company's 12-week third quarter that runs from June 17 to Sept. 8.
Northwest to order 72 planes
MINNEAPOLIS »
Northwest Airlines Corp.
said yesterday it would buy 72 new regional jets for its feeder carriers as it took another step toward resizing its fleet under bankruptcy protection.
Northwest said it would split the order between 36 Embraer 175 aircraft and 36 Bombardier CRJ900 aircraft. Northwest said it had options for another 96 Bombardiers and an additional 136 Embraers. The order would have to be approved by a bankruptcy judge.
The order was widely expected as Northwest has been looking to revamp the regional flying currently handled by Mesaba Aviation Inc. and Pinnacle Airlines Corp. Northwest is also seeking approval to start its own regional subsidiary, called Compass Airlines.
Pyramid to pay $700K over federal tax audit
Pyramid Breweries Inc.
, the maker of Pyramid and Thomas Kemper beer and soda pop, will pay $700,000 over the next 36 months to resolve problems revealed in a federal tax audit of its Portland brewery.
The payment of excise taxes on beer produced in Portland between January 2005 and May 2006 will reduce profit in the quarter ended Sept. 30, 2006, the Seattle-based brewer said yesterday.
The company reached a preliminary understanding with the federal Alcohol and Tobacco Tax and Trade Bureau on the arrangement, which will include a $50,000 down payment followed by installments, it said.
Delta Air to change medical benefits
ATLANTA »
Delta Air Lines Inc.
, which is operating under bankruptcy protection, reached an agreement yesterday with thousands of retirees on changes to medical benefits that will save the nation's No. 3 carrier about $50 million annually.
The deal, which would need to be approved by a bankruptcy court judge, covers a portion of roughly 42,000 pilot and non-pilot retirees, their spouses and survivors, Delta spokeswoman Betsy Talton said.
A hearing is scheduled for Oct. 19.
Delta, which has lost more than $16 billion since January 2001, has been restructuring all elements of its business as it seeks to emerge from Chapter 11 protection by the middle of 2007. A particularly thorny issue has been cuts to retirement benefits. Pilots already agreed to allow the airline to terminate their pension plan.
WORLD
In other news ... » Japan's Nikkei 225 Stock Average slipped from a more than four-month high today, led by stocks that had rallied to yesterday, as investors took advantage of recent gains to sell. Canon Inc. and drugmakers such as Daiichi Sankyo Co. led declines.
---
[ HAWAII INC. ]
ON THE BOARD
» The Hawaii Theatre Center has elected the following new officers for its board of directors for 2006 -2007:
Shelley Thompson
, chairman;
Robert R. Midkiff
, chairman emeritus; vice chairs
Karen Huffman, Mary Weyand, Al Tomonari, Heidi Snow
and
Mark Wong
;
Anne Swanson
, secretary; and
Paul Schraff
, treasurer.
Linda Ahlers, Phoebe Cowles, Aaron Eberhardt, Chico Holland, Jeff Miller, Jackie Takeshita
and
Clint Arnoldus
are new board members elected to three-year terms.
» Ronald McDonald House Charities of Hawaii has hired the following to its board of directors: Patrick Lim, owner operator of McDonald's restaurants in East Hawaii, and Richard Rand, an attorney with Torkildson, Katz, Fonseca, Moore, and Heatherington.
» Better Business Bureau of Hawaii has installed its executive board for 2006-2007: Fred Badua, chairman; Harry Byerly, 1st vice chair; Wayne Kirihara, 2nd vice chair; Philip Sammer, secretary; Allen Cottral, treasurer; Mark Murakami, immediate past chair.
AWARDS
» Board of Water Supply has announced its 2006 Employees of the Year:
Jo Ann Wong
, secretary III in the water system operations division, and
Thomas Otaguro Jr.
, civil engineer IV in the strategic development division. The honors are given to employees for their commitment and contributions to the department. Both employees will represent the department in the City Employee of the Year competition this month.
---
BUSINESS PULSE