---
FAST FACTS HAWAII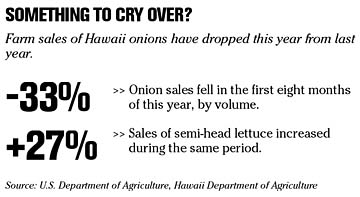 ---
NATION
Troubled developer's chief exec retires COLLEGE PARK, Md. » Mall developer The Mills Corp., which is under investigation for accounting problems, said yesterday that its longtime chief executive officer retired over the weekend, the second high-ranking executive to leave in recent months.
Laurence Siegel retired under a deal reached with Chevy Chase-based Mills on Saturday, but he will remain as the chairman of the company's board of directors.
Mark Ordan, who had served as chief operating officer, was appointed CEO and president of the company, which has been seeking a buyer.
Siegel, who had served as CEO at Mills since 1995, will receive a $2.5 million severance payment, according to a filing yesterday with the Securities and Exchange Commission. If the company is bought before the end of 2007, Siegel will receive a further $10.5 million.
Northwest expects modest profit
MINNEAPOLIS »
Northwest Airlines
, which has lost $4.2 billion since 2001, said yesterday that it expects to make a "modest profit" this year.
The carrier estimated that its pretax profit margin will be about 2 percent on more than $12 billion in annual revenue, which amounts to at least $240 million in profit. That figure excludes bankruptcy reorganization items.
Drug producer buys biotech
DENVER »
Gilead Sciences Inc.
, a leading producer of HIV drugs, said yesterday it plans to acquire biotech
Myogen Inc.
for about $2.5 billion in cash, signaling a surprising expansion into treatments for pulmonary diseases.
Gilead agreed to pay Myogen shareholders $52.50 per share, a premium of 50 percent over the stock's closing price Friday of $35.08 a share. Myogen's stock hit a 52-week high while Gilead's shares dropped 5 percent in afternoon trading yesterday.
The announcement caught many off-guard, not only for the acquisition price but because it represented a shift for Gilead out of its area of expertise in infectious diseases.
Netflix offers $1 million contest
SAN FRANCISCO » Online DVD rental pioneer
Netflix Inc.
wants recommendations on how to improve its movie recommendation system, and is dangling a $1 million reward as an incentive.
The prize, offered in a contest beginning yesterday, is part of Netflix's effort to sharpen its competitive edge as it continues a bitter duel with Blockbuster Inc. and prepares for an anticipated onslaught of services that make it easier to download movies onto computer hard drives.
By spurring engineers to develop a better way to decipher consumer tastes, Netflix is betting its market-leading DVD service will become more useful to its 5.2 million subscribers and attract new customers.
WORLD
Japanese execs more optimistic TOKYO » Japanese executives are the most optimistic they've been in two years about the economy, a key central bank survey showed yesterday, possibly boosting chances for an early interest rate hike.
Defying predictions, the Bank of Japan's quarterly "tankan" survey -- perhaps the country's most closely watched economic indicator -- showed that the large manufacturers' sentiment index rose to 24 in September from 21 in June.
New law hammers online gambling firms
LONDON » Top online gambling companies said yesterday they were preparing to suspend their U.S. operations after Congress approved a bill aimed at cutting off cash flowing to their Internet sites.
The Unlawful Internet Gambling Enforcement Act, abruptly passed Saturday as part of a port securities bill, bans banks and credit-card companies from accepting checks and electronic payments from customers using Internet gaming sites. President Bush is expected to sign the measure.
The congressional action sent gaming companies' stocks into a tailspin.
Shares of PartyGaming PLC, which operates the world's most popular poker site, PartyPoker, fell 58 percent yesterday, and those of Sportingbet, which owns ParadisePoker.com, fell 64 percent. Over all, the plunge wiped up to $7.5 billion in value off the books.
Another major operator, 888 Holdings, said it had suspended its online betting U.S. operations in the U.S., and PartyGaming said it would do so once the act is signed.
Napster starts Japanese service
TOKYO » Internet music download company Napster started a Japanese service today aimed at tapping a growing market for music-to-go, the company said.
"As the second-largest music market in the world, Japan presents a very large economic opportunity for Napster," said Brad Duea, the company's president.
The launch of the Japan service puts U.S.-based Napster Inc. in head-to-head competition with Apple. But the service starts six months behind schedule because Napster wanted to conduct further market research and firm up an alliance with Tower Records, which will tout Napster in its stores.
---
BUSINESS PULSE