Stones rolling in to Aloha Stadium
When the official announcement came yesterday morning that the Rolling Stones would play a concert at Aloha Stadium in November, Ed Kanoi breathed a sigh of relief.
Not that he ever doubted the truth of the reports that his radio station, KPOI-FM, had spread more than a month ago. The station announced that the Stones would perform here on Thanksgiving Day -- the final date agreed upon between promoters and Aloha Stadium is the day before, Wednesday, Nov. 22.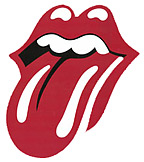 The Rolling Stones
In Concert: Nov. 22
Place: Aloha Stadium
Tickets: $60, $99 and $160, on sale at 9 a.m. Sept. 30, with a 12-ticket limit per person
Available: Blaisdell Center and Ticketmaster outlets. Charge-by-phone, 877-750-4400 or online at www.ticketmaster.com
Kanoi is morning deejay at the station, as well as director of programming for owner Visionary Related Entertainment. "We stood by our initial story and I'm glad it's going to come together." He also said that between now and Sept. 30, when tickets go on sale, KPOI-FM and sister station KUMU-FM would give away 25 pairs of tickets.
The Stones last played Aloha Stadium in January 1998, with young blues guitarist Jonny Lang as opening act.
Promoter Tom Moffatt, who is coordinating the local date with Shep Gordon, said the deal with the stadium and Stones tour representative Gerry Barad was finalized around 7 a.m. yesterday.
Stadium spokesman Patrick Leonard said the Wednesday night date works out better than a Thanksgiving night performance, providing a more reasonable time frame to clear the concert stage for Friday's high school football games and the Saturday University of Hawaii-Purdue college matchup.
"These big shows take several days to set up and break down," Leonard said, "and we didn't want to, in any way, make it difficult for our existing clients."
The Stones began the North American leg of their "A Bigger Bang" tour in Boston last night. Their concert here kicks off a high-powered winter concert series: Two weeks later, U2 and Pearl Jam hit the stadium, followed the next week by Billy Joel at Blaisdell Arena.