STATE LEGISLATURE | THE NEIGHBOR ISLANDS
CREATING VACANCIES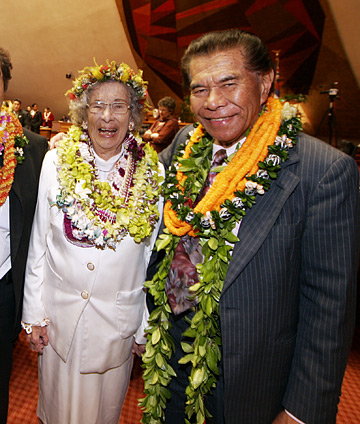 New faces will fill races for House seats on Kauai
The retirement of veteran legislators Bertha Kawakami and Ezra Kanoho, with about 40 years' experience between them, has left two of the three races for state House seats on Kauai wide open.
In District 15, from Lihue to Koloa, County Councilman James Tokioka faces Linda Estes in the Democratic primary election.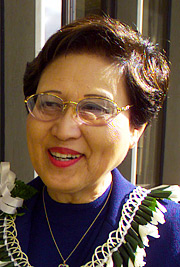 Bertha Kawakami
Estes, former University of New Mexico associate athletic director, said she is "the only Democrat in the race," because Tokioka switched parties just a year ago.
Tokioka, who has been endorsed by Kanoho, cites work he did across the state to pass anti-smoking legislation, and said he changed parties because "his heart is more aligned with the Democrats on this island."
The winner in the primary will face Republican Ron Agor, a "semiretired" Kauai architect and the Kauai member of the state Board of Land and Natural Resources for the past two years.
In District 16, covering Kauai's south and west sides, Democrats Rhoda Libre and Roland Sagum III square off in the primary, to face JoAnne Georgi in the general election.
Libre, a small-business owner and committee member for numerous environmental advisory councils, said she ran for the House seat to give Kauai's west and south side residents "a bigger voice" and take "effective action towards the betterment of our quality of life."
Sagum, a land-use planner and executive vice president with Kikiaola Land Co., involved with numerous committees on county and state levels, said that if elected, he would protect the state hospital system, especially the Kauai Veterans Memorial Hospital in Waimea.