---
FAST FACTS HAWAII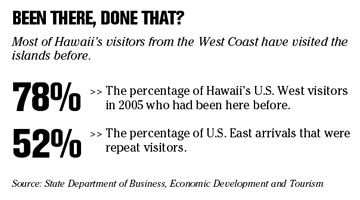 ---
HAWAII
Natural-gas distributor forms captive in state
AGL Resources
, an Atlanta-based natural gas distributor, has formed a new kind of captive insurance company in Hawaii.
Global Energy Resource Insurance Company USA will be used to reinsure employee life and long-term disability policies, enabling AGL to share in the risk and collect a portion of premiums, the company said.
Paul Wagner, director of risk management for AGL, said the venture is the first captive insurance company used to manage employee benefits in Hawaii.
George Sumner, chairman of the Hawaii Captive Insurance Council Marketing Committee, said employee-benefits captives can be more difficult to set up since they involve federal as well as state oversight.
Hawaii is the second-largest captive insurance domicile in the United States.
Mike Coulter of Aon Insurance Managers, which is running the venture for AGL, said he hoped the venture will "lead to other new (employee-benefits) captives and encourage corporations to add employee benefits to existing captive programs."
Easy Music moving to bigger spot
The
Easy Music Center
has outgrown its digs on Keeaumoku Street and is moving to a larger space where it plans to add a sound stage.
Doors at the new location, the First Interstate Building at 1314 S. King St., are expected to open on Oct. 2, according to Peter Dods, president of Easy Music Investments Inc.
Dods says the move will give the 14-employee store about 1,500 square feet more than the current location at 1108 Keeaumoku St.
At the new space, Easy Music plans to offer a live sound stage. Dods said the stage would feature a rock 'n' roll stage setting with public-address equipment that would be available for band practice gigs and CD release events.
Dods, the son of retired First Hawaiian Bank CEO Walter Dods, bought the Easy Music Center from Servco Pacific Inc. in October of last year. Servco founded Easy Music in 1939.
Pacific Century Fellows seek applications
The nonprofit Fund for the Pacific Century is accepting applications for its Pacific Century Fellows Program, which is designed to recognize and nurture young leaders who can make a difference in Hawaii's future.
The program, founded in 1996 by Mayor Mufi Hannemann, is modeled after the White House Fellows Program.
The nine-month program accepts 25 people in their mid-20s to early 40s. The fellows will be selected by a committee based on their ability to set and achieve goals, leadership qualities, and volunteer and civic activities.
Companies may sponsor candidates for this program. The tuition is $2,500 to cover program expenses. The deadline to apply is Oct. 14. For more information, go to www.pacificcenturyfellows.com, or call 235-3733.
NATION
Resort operator denies allegations of forced sex
LAS VEGAS » A company that operates 12 resorts in Las Vegas and Hawaii issued a statement yesterday denying claims in a U.S. Equal Employment Opportunity Commission lawsuit that a female employee was forced to perform oral sex to keep her job.
"Consolidated Resorts adamantly denies all of the allegations of sexual harassment raised by the EEOC on behalf of a former independent contractor," the owner of Club Tahiti and other resorts said in the statement, released through spokesman Josh Janoff in Las Vegas.
The statement called the unidentified woman a disgruntled former independent contractor instead of an employee, and said she had sought a $200,000 settlement. It said the Nevada Equal Rights Commission in November 2004 dismissed a complaint based on the same allegations.
In a lawsuit filed Thursday in U.S. District Court in Las Vegas, the U.S. Equal Employment Opportunity Commission alleged that supervisors and a general manager at Las Vegas-based Consolidated Resorts subjected the woman to "degrading acts" and "unwanted touching" from June to September 2004.
---
BUSINESS PULSE