---
TALES FROM TRINIDAD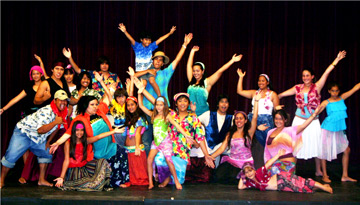 ---
[ MORSELS ]
Local artists get TV channel
The Canvas & Clay Channel, on digital cable Channel 320, debuts tomorrow with statewide programming devoted to the islands' artists.
Paradise Television Network on Maui is operating the new 24-hour channel.
Canvas & Clay will be associated with the Web site www.canvasandclay.com.
Slow Foods selects theme of tomatoes
Get back to basics with the local delegation of the Slow Food movement, created in Italy to combat the world's gravitation toward the meal-in-a-bag culture.
The group's next event will feature a six-course tomato-themed dinner following a cocktail and pupu reception, on Sept. 10 at Town restaurant in Kaimuki.
A "Tom and Cherry" salad with fresh mozzarella and organic basil will be accompanied by a variety of dishes, including risotto, Tomato-Dusted Kahuku Shrimp and Chicken Thighs al Mattone.
Cost is $100; $95 for Slow Food members, including two bottles of wine per four-person table. Call 735-5900.
Dietitian addresses causes of overeating
Stop overeating and relying on comfort foods, and learn to manage your stress more effectively at "Eat, Drink and Be Merry," with dietitian Catherine Conway, at the September meeting of the Vegetarian Society of Hawaii, 7 p.m. Sept. 12 at Cameron Center Auditorium, 95 Mahalani St., Wailuku, Maui.
Admission and refreshments are free.
Call 944-8344
Cooking class
Kapiolani Community College's Cooking for Health and Wellness Series continues in September with Macro Fast Food II.
Learn to prepare meals using whole grains, vegetables, beans, fruit and natural sweeteners, 1 to 5 p.m. Sept. 16. Cost is $45. Call 734-9469.
BUY THE BOOKS