---
FAST FACTS HAWAII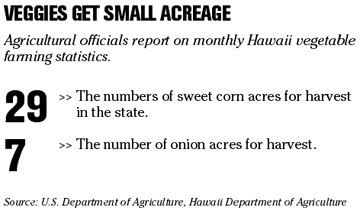 ---
HAWAII
Ponds at Punaluu selling to Sunwest
Sunwest Management Inc.
of Oregon is expected to buy the Ponds at Punaluu, an assisted-living facility on Windward Oahu, from its Texas-based owner,
Loan Acceptance Corp.
The deal is expected to close some time in mid-October. No price was disclosed.
Loan Acceptance Corp. has a contract with Paradigm Pacific Staffing LLC of Portland, Ore., to run the 100-plus-unit property, located on 40 acres at the foot of the Koolau mountains.
A total of 77 employees working for Paradigm Pacific may or may not remain under the new ownership if the pending sale closes, said accounting manager Larry Hodgin.
Ponds at Punaluu has about 50 senior residents who can live independently on month-to-month leases in their own apartments, or opt for personal-care services on an as-needed basis. The home also offers Alzheimer's and dementia care services.
[HAWAII INC.]
NEW JOBS
>>
KHM LLP
has hired
Sandra Moriki-Shiu
as chief operating officer. She will be responsible for the company's administrative, human resources and financial reporting functions. She has more than 20 years of finance experience.
» Visionary Related Entertainment LLC has appointed Ryan Sean KDDB and KQMQ's music director. He previously joined the company in 1996 as a mixshow DJ, weekend air personality and production assistant, and he later became program director for KPOI.
PROMOTIONS
>>
Bank of Hawaii
has announced three new vice presidents.
Glen S. Aoki
has been hired as vice president and manager of SEC reporting and accounting policy.
Joyce H. Kaitoku
has been promoted to vice president and Kaikoo Branch service manager on the Big Island.
Mitchell S. Varney
has been promoted to asset management operations vice president.
» Hawaii Pacific University has promoted Linda Kawamura to human resources vice president. She joined the university in 1995 as human resources director. She has over 25 years of human resources management experience.
» Mesa Air Group has announced promotions and additions to its senior staff. C.D. Lauritsen has been promoted to chief operating officer of go!, the company's new interisland carrier. Joe Bock has been appointed chief marketing officer for go!. Kenley Chambers has been appointed in-flight services vice president. Allen McReynolds has been promoted to vice president of technical services and purchasing for Mesa Air Group. Ed Gomes has been promoted to customer service vice president. Mark Bicker has been promoted to dispatch director. John H. Schmitz has been appointed crew resources director.
NATION / WORLD
Northwest strike could start today
The makings of an old-fashioned airline labor standoff will come together today in federal court in New York, with an angry flight attendants union threatening to disrupt
Northwest Airlines
, a cost-cutting management calling such an action illegal and the federal government asserting that a strike would disrupt national air travel.
But missing is an airline financially healthy enough to weather a sustained work stoppage by the union, which represents 8,700 flight attendants.
The workers know it and are thus threatening for the most part only scattered and small disruptions to flights should Judge Victor Marrero of U.S. District Court rule that they have a legal right to strike. Management knows it and is therefore doing its best not to further anger its workers.
Quality control may delay Toyota
OYAMA, Japan >>
Toyota Motor Co.
's campaign to strengthen quality control and reduce recalls could delay some of its models, Toyota President Katsuaki Watanabe said today.
Watanabe, however, denied that there was a decision to delay models across the board, saying that the development of individual vehicles would be decided case-by-case.
The Japanese automaker is tightening its quality control methods in a campaign to reduce a spate of recalls that could erode the company's reputation.
Toyota has faced an increasing numbers of recalls partially due to its efforts to cut costs by using the same parts across different models. Japanese authorities also have launched a criminal investigation into three Toyota officials suspected of failing to do anything about a faulty steering part, which may have caused a 2004 head-on accident that injured five people.
Toyota system can detect rear collisions
OYAMA, Japan » Cars equipped with the latest safety technology already warn drivers about oncoming cars. Toyota said today it has developed the world's first system for detecting rear-end collisions before they happen.
The Japanese automaker said in a statement it had developed a radar device that is installed in the rear bumper to detect a vehicle approaching from behind.
Sensors in the front headrests detect the position of the driver's and front passenger's heads, and shifts the position of the headrests to reduce the risk of whiplash injury, it said. Hazard lights also start flashing to warn the driver of a possible crash from behind.
Toyota Motor Corp. President Katsuaki Watanabe said a sophisticated computer like "a human brain" will be installed in the Lexus LS luxury model going on sale in Japan in September to pack the latest safety features such as the rear-end pre-crash system.
American Samoa seeks airfare review
PAGO PAGO, American Samoa » Eni H. Faleomavaega, this U.S. territory's delegate to Congress, says he intends to ask for a federal review of
Hawaiian Airlines
' airfares between Honolulu and Pago Pago.
The statement contained in a letter Faleomavaega sent this week to Mark B. Dunkerley, Hawaiian's chief executive officer and president, was the latest salvo in a battle over the airline's airfares.
Earlier this month, Hawaiian asked the U.S. Department of Transportation to declare whether Gov. Togiola Tulafono's executive order barring the airline from operating to and from Pago Pago is enforceable. The order issued last month demands Hawaiian end its Honolulu-Pago Pago route in favor of another airline.
Airline spokesman Keoni Wagner said from Honolulu that Dunkerley had not seen the Faleomavaega's letter and could not comment.
---
BUSINESS PULSE