---
FAST FACTS HAWAII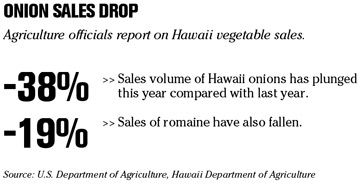 ---
HAWAII
Go! to pay $20,000 over use of name
New interisland carrier go! has agreed to pay $20,000 in civil penalties to the U.S. Department of Transportation for advertising and selling its services before its trade name was approved.
Go!, which began flying on June 9, applied for its trade name registration on March 23 but began advertising on its Web site, as well as in newspapers and on the radio, before having its trademark accepted by the DOT on May 30.
Jonathan Ornstein, chairman and chief executive of go! parent Mesa Air Group Inc., said yesterday he knew that go! was going to get "dinged."
"We were starting service and we were running out of time, and I think we all know how slow the government can act sometimes," he said.
Mesa is required to pay $10,000 within 30 days to comply with the order. The other half of the penalty will be suspended for one year and forgiven if Mesa makes no similar violations.
Mobi starts mainland roaming
Honolulu-based wireless phone service provider
Mobi PCS
announced the launch of mainland roaming service yesterday.
Mobi customers can now use their phones on the U.S. mainland for an introductory rate of 29 cents per minute this year. The company says that customers would pay roaming service only when they actually use it, rather than having the costs embedded in a national monthly plan.
Mobi PCS' roaming service does not yet include the neighbor islands, but the company says it planning to add that soon. Mobi owns licenses on the Big Island and Kauai, and is finalizing the purchase of a license on Maui.
Mobi PCS, which started business in January, differentiates itself from its competitors by offering flat-rate plans starting at $40 per month for unlimited local service.
---
[HAWAII INC.]
NEW JOBS
»
ResortQuest Hawaii
has appointed
Robert Oneha
its Waikiki property manager. He will be responsible for increasing business from existing accounts as well as developing new business. He has 20 years of experience in the Hawaii hospitality industry.
» Castle & Cooke Homes Hawaii has hired James Bergantinos as a quality assurance representative in house construction. He previously served as a project manager for Haseko Homes and Schuler Homes.
» The Agricultural Leadership Foundation of Hawaii has hired Kim Coffee-Isaak as executive director. She will be responsible for building partnerships between organizations, agricultural businesses and the community. Coffee-Isaak has 18 years of leadership experience in the arts community.
» Sub-Zero/Wolf has appointed Colby Morgan to retail territory manager. She will manage the retail segment of the company's business. She previously served as an account executive at Cox Radio Hawaii.
» The Honolulu branch of AXA Advisors LLC has hired Kurtis Kimura as a financial professional. He will focus on retirement and estate planning for retired individuals and baby boomers. He has over 20 years in the financial services industry.
PROMOTIONS
»
Maui Divers Jewelry
has promoted
Ali Ban
to retail sales vice president. She will be responsible for providing leadership and coordinating company sales and marketing functions while monitoring and analyzing sales activities against goals. She joined the company in 2002 as an assistant store manager.
» Roberts Hawaii Inc. has promoted Tina Agoto to contract services manager. She will be responsible for the total operations of the contract services department. She joined the company five years ago as the contract services supervisor.
>> KMH LLP has announced the following promotions: Deanna Awa, senior manager, tax compliance and advisory services; Robin K. Freitas, manager, assurance and advisory services; Gordon Tom, manager, assurance and advisory services; Kelly Hoevelkamp, manager, KMH Solutions group; Tanya Suapaia, manager, KMH Solutions; Akiko Locey, manager, KMH Solutions; Jessica Enos, manager, tax compliance and advisory services; Suzanne Tobin, supervisor, assurance and advisory services; and Andy Mizon, supervisor, KMH Solutions.
» Aqua Hotels & Resorts has promoted Joseph Yamaoka to director of owner relations. He will manage the associations of several of the company's properties. Albert Roque has been promoted to operations director. He will be responsible for housekeeping, maintenance and system standards for all of the company's properties.
---
NATION / WORLD
Tower's founder may try to buy it
SACRAMENTO, Calif. » Russ Solomon, who started Tower Records in the back of his father's Sacramento drug store, may try to buy the legendary music retailer out of bankruptcy, an adviser to Solomon said yesterday.
Solomon is one of nine parties listed as potential bidders on a document filed by Tower in U.S. Bankruptcy Court. His adviser, Sacramento entrepreneur Frank Washington, said Solomon's interest is "exploratory" and is motivated by business, not sentiment.
Court papers say other potential bidders include Trans World Entertainment Corp., a mega-chain known for buying struggling music retailers; several private equity firms; and a Chicago real estate developer.
Tower filed for Chapter 11 protection in U.S. Bankruptcy Court in Wilmington, Del., over the weekend, saying its finances are weakening and it plans to use the bankruptcy laws to expedite a sale.
Wal-Mart racks up loss in Japan
TOKYO »
Wal-Mart
's Japanese subsidiary said yesterday its first-half losses grew fivefold, but the unit's chief executive reaffirmed his commitment to Japan even as the U.S. retailer abandons the German and South Korean markets.
Seiyu reported a $465 million loss for the first six months of the year. The 400-store chain, which doesn't break down quarterly numbers, said first-half sales fell 2.9 percent to $4 billion.
While operating profitability was gradually improving, the bigger net loss was due to a one-time write-off for assets.
---
BUSINESS PULSE