---
FAST FACTS HAWAII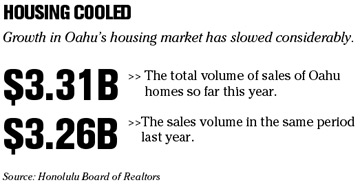 ---
HAWAII
Kapolei industrial park goes up for comment
A Campbell Estate affiliate is seeking public input for the environmental review of its Kapolei Harborside Center project. The proposed industrial park on 345 acres by
Kapolei Property Development LLC
is expected to provide much-needed warehouse space.
A three-inch thick copy of the environmental impact statement draft is now available at public libraries.
The 45-day public comment period begins today and will last until Sept. 22. Kapolei Property Development will submit a final draft of the study to the state Land Use Commission, which will consider its petition to convert the lands from agricultural to urban.
If approved, industrial developments are slated for completion in 10 years, with full buildout of the industrial park by 2018.
Group 70 International, the planning consultant for the project, prepared the statement.
Duke's Waikiki will hold job fair
Duke's Waikiki at the Outrigger Waikiki Hotel is holding a job fair tomorrow.
The longtime restaurant and bar owned by TS Restaurants will be interviewing job applicants during three shifts -- 9 a.m., noon or 3 p.m. -- at the Diamond Head Room at Duke's Canoe Club in Waikiki.
More than 20 available positions range from servers to bartenders, hostesses, logo shop personnel, dishwashers to prep cooks.
Duke's candidates typically go through three rounds of interviews before being hired, said the restaurant's general manager Ross Anderson.
NATION
Bono buys into Forbes magazine
The Forbes family sold a minority stake in its magazine and Web site businesses to
Elevation Partners LP
, the buyout firm whose partners include U2 lead singer Bono. Terms weren't disclosed.
Elevation Partners invested in newly created Forbes Media LLC, the publisher of Forbes magazine and Forbes.com, New York- based Forbes said yesterday.
"I like our chances here," Roger McNamee, a co-founder of Elevation Partners, said in a phone interview. "Trust and authoritative content are the keys to be a successful investor in this industry and Forbes has both."
Forbes Inc., founded in 1917 by Scottish immigrant B.C Forbes, has been selling some family assets, including a collection of Faberge Eggs in recent years. Advertising pages at its flagship business magazine have slumped by almost half since 2000. Steve Forbes, 59, who spent more than $70 million on two unsuccessful runs for the U.S. presidential election, took over as chief executive officer after his father Malcom died in 1990.
General Growth posts net loss
General Growth Properties Inc.
, owner of Ala Moana Center and Victoria Ward Centers, reported a net loss in the second quarter because of higher debt costs and cut its earnings forecast for the rest of the year.
Earnings excluding items fell to 62 cents a share from 71 cents a year earlier, missing analysts' estimates. The second-quarter net loss of $25.8 million, or 11 cents a share, compared with net income of $2.65 million, or 1 cent, a year earlier, the Chicago-based company said yesterday.
GM files billion-dollar claim against Delphi
General Motors Corp.
, the former parent of
Delphi Corp.
, filed a multibillion dollar claim for repayment against the bankrupt auto-parts maker as the two companies continue to negotiate a restructuring plan.
Delphi said GM and its affiliates filed the claim on July 31. Details of the claim weren't provided. Lawyers for Detroit- based GM in April said the company would likely seek more than $4 billion from Delphi.
The filing comes as the two companies and several unions negotiate a plan to reorganize Delphi and reduce its labor expenses. Delphi has said it needs to cut expenses to avoid losing $8.1 billion through 2010.
Bankruptcy expenses drag down Northwest
Northwest Airlines Corp.
, the fifth-largest U.S. carrier, said its second-quarter loss widened because of spending related to its bankruptcy.
The loss increased to $285 million, or $3.27 a share, from $226 million, or $2.69, a year earlier, the Eagan, Minn.-based airline said yesterday. The 2005 per-share figure reflects payment of preferred dividends. The company made a second-quarter profit excluding bankruptcy costs.
Northwest charged higher fares and flew fewer routes as it sought to return to profitability after filing for Chapter 11 last September. Last month, the airline reached its goal of cutting annual labor costs by $1.4 billion, part of the $2.5 billion in spending reductions Northwest says it needs to emerge from court supervision as early as next year.
Google signs ad deal with MySpace owner
NEW YORK »
Google Inc.
reached a deal yesterday with the owner of MySpace.com to share at least $900 million in advertising revenues and become the exclusive search provider for the popular social-networking site.
The deal, which marries the Internet's leading search engine with the top social-networking site, means News Corp. will have essentially paid off the bulk of the $1.2 billion it spent last year to acquire both MySpace and the online video-game company IGN Entertainment Inc.
In other news ...
» Homemaking diva Martha Stewart will pay about $195,000 and cannot serve as the director of a public company for five years under a settlement announced yesterday on civil insider trading charges with the Securities and Exchange Commission.
---
BUSINESS PULSE