| | |
| --- | --- |
| | Newswatch |
---
UH law school gets $1.2M for Hawaiians
The law school at the University of Hawaii at Manoa received a $1.2 million federal grant for the Center for Excellence in Native Hawaiian Law, the university announced recently.
Part of the money will be used to launch fellowship programs that support students and recent graduates in their research on native Hawaiian law. Iokona Baker, Le'a Kanehe and Trisha Kehaulani Watson were named as the first research fellows. The center also awarded a fellowship to Kelli Lee, who is developing outreach programs for native Hawaiian youth and community members.
The center was established at the School of Law in 2005 under a federal grant administered by the U.S. Department of Education. The center focuses on education, research, community outreach and the preservation of invaluable historical, legal, traditional and customary materials.
East-West Center board is named
Roland Lagareta was named to his fifth term as chairman of the East-West Center Board of Governors, the center has announced.
The board met last week in Hawaii and also named Miriam Hellreich as vice-chairwoman. The East-West Center Board consists of five members chosen by the governor of Hawaii, five chosen by the U.S. secretary of state, and five international members selected by the board. The governor, the president of the University of Hawaii, and an assistant secretary of state hold ex officio positions.
The board selected Daniel Fung, former solicitor general of Hong Kong, to fill the vacancy created by the recent resignation of Dr. Edgar W.K. Cheng, chairman of the Hong Kong-based World-Wide Investment Co. Former U.S. Rep. Patricia Saiki was re-elected to serve as chairwoman of the executive committee.
Two-time Malaysia finance minister Tun Daim Zainuddin was appointed to serve as one of the three representatives of the board of governors on the board of directors of the East-West Center Foundation. The board reappointed its two other representatives on the foundation board, Hellreich and Puongpun Sananikone.
Forum to discuss traditional Hawaiian land management
A forum and panel discussion on traditional Hawaiian concepts of living in and managing island ahupuaa, or land units, will be held Saturday at Windward Community College.
"Kaiaulu -- Our Place in the Ahupua'a" is sponsored by the Office of Hawaiian Affairs, the Ko'olaupoko Hawaiian Civic Club and Windward Community College.
Participants will include cultural experts and Windward residents: Lilikala Kame'eleihiwa of the University of Hawaii; kumu Frank Kawaikapuokalani Hewett; kumu Noenoe Zuttermeister; and Liko Hoe of Windward Community College.
The free event will be held from 9 a.m. to 1 p.m. in Akoakoa Room 105. For more information, contact Georgi De Costa at 224-8514 or malamapono@aol.com.
SWEETS TALK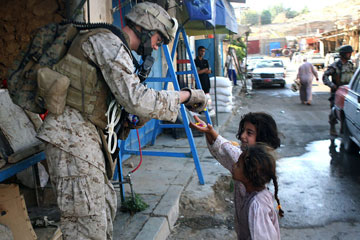 POLITICAL
Kucinich on Maui to help out Akaka
Former presidential candidate and U.S. Congressman Dennis Kucinich (D, Ohio) will stump for U.S. Sen. Daniel Akaka during campaign appearances Wednesday on Maui, the Akaka campaign announced.
Akaka is staving off a primary challenge by Democratic Congressman Ed Case.
The two will attend the weekly luncheon of Maui Democratic Century Club. Cost is $15 for members and $20 for guests.
Kucinich and Akaka will also be at Akaka's campaign headquarters at the Kahului Shopping Center at 5 p.m. for a free event called "War, Peace and the Environment."
Musician Nash backs House bid by Hooser
Grammy winner and political activist Graham Nash is backing state Sen. Gary Hooser's bid for the U.S. House in the 2nd Congressional District representing rural Oahu and the neighbor islands.
"We have to remain vigilant about what kind of leaders we are sending to Washington," Nash said in a news release issued last week by Hooser's campaign. "These men and women affect our very lives. Gary Hooser is the real deal."
Hooser (D, Kauai-Niihau) is one of 13 candidates vying to replace Ed Case in the U.S. House.
Nash, of the Rock and Roll Hall of Fame group Crosby, Stills, Nash & Young, is a Kauai resident.
Hanabusa praised for helping animals
State Sen. Colleen Hanabusa is being honored by the Humane Society of the United States for her work on animal protection legislation in 2006.
Hanabusa (D, Nanakuli-Makua) is one of 38 legislators in 19 states being honored with the society's "Humane State Legislator Award," the animal rights group said in a news release.
The Humane Society praised her work on Senate Bill 2924, which allows authorities to enter premises and impound a pet animal when there is probable cause to believe the animal is being mistreated.
It also allows a court to order the forfeiture of an impounded pet animal prior to and during a criminal action against its owner.
TAKING NOTICE
UH emerita professor earns botany award
University of Hawaii emerita professor
Isabella Abbott
has been honored with the Botanical Society of America's Centennial Award. The award is presented to society members for outstanding contributions to botanical sciences and is the highest honor the organization bestows.
Abbott is the Wilder Professor of Botany, emerita, at the UH, and also a professor emerita at Stanford University. She is well known in Hawaii for both her scholarly contributions as well as her efforts to heighten cultural awareness surrounding traditional uses of seaweed.
Abbott completed her bachelor's degree at the University of Hawaii in 1941; earned a master's degree at the University of Michigan; and her Ph.D. at the University of California, Berkeley, in 1950.
She was the first female faculty member in the Biological Sciences Department at Stanford, teaching for many years at the Hopkins Marine Station.
She then returned to the University of Hawaii in the early 1980s to teach ethnobiology, and has become the world's leading expert on limu.
Abbott has received numerous professional accolades including a 2005 Living Treasures of Hawaii award. Her academic writings include over 100 scholarly papers and eight books.
---
Haseko, the Ocean Pointe developer, has donated $25,000 each to Ewa Beach Elementary School and the new Keone'ula Elementary School. The funds were part of Haseko's ongoing Good Neighbor program, which provides support for a variety of community projects.
Earlier this year Haseko donated 12 acres of land for construction of the new elementary school, slated for completion by December. The company also gave 1.25 acres to Seagull Schools, which broke ground in March.
---
The Rotary Club of Honolulu has joined with the Rotary Club of Paco in the Philippines to donate a mobile clinic to Childhope Asia Philippines, which provides social programs in Paco, Pandacan, Pasay and Caloocan. The Rotary Mobile Clinic will allow the agency to fill a need for a community primary health programs in the poorest areas of Manila. The Rotary Club of Honolulu has long assisted the Philippines as part of its international mission. This project amounted to $52,650.
| | |
| --- | --- |
| | Police, Fire, Courts |
---
HONOLULU
Man who died after being punched is ID'd
The Department of the Medical Examiner identified a 58-year-old homeless man who died after another homeless man allegedly punched him on Beretania Street last week.
He is identified as Robert I.M. Swanson.
An autopsy performed on Swanson Friday determined that the cause of death was "cranial cerebral injuries due to fall due to assault." The manner of death was classified as a homicide.
Kapeli Lafaele, 54, was charged with manslaughter Friday and is being held in lieu of $100,000 bail.
About 8:55 p.m. Wednesday, police said Lafaele took a bedsheet that belonged to another person. Swanson confronted Lafaele at 402 N. Beretania St.
Police said Lafaele punched Swanson. He fell, but got back up when the suspect punched him again. Police said Swanson fell and struck the back of his head on the roadway.
He was taken to the Queen's Medical Center in critical condition, where he died the following day.
Lafaele initially was arrested on suspicion of first-degree assault. Following Swanson's death, the case was reclassified to manslaughter.
WAIKIKI
Suspect arrested in attempted burglary
Police arrested a 20-year-old man after he allegedly broke into a hotel room in Waikiki and attempted to steal a computer laptop yesterday.
About 5:20 a.m., the suspect climbed to the fifth floor balcony of the Doubletree Alana Hotel-Waikiki, 1956 Ala Moana Blvd., and entered a hotel room through a locked sliding glass door. Police said the hotel room was occupied by a 22-year-old woman and her fiancé.
Police said he attempted to steal a laptop before he fled through the balcony and climbed to the sixth floor.
The suspect was apprehended by the victim, her fiancé and a witness on Ala Moana Boulevard. District 6 patrol officers arrested the suspect on suspicion of first-degree burglary.
Charges are pending.
LEEWARD OAHU
Man is found asleep in stolen vehicle
Police arrested a 35-year-old man after officers found him sleeping in a stolen vehicle in Pearl City.
Sometime before 1 p.m. Saturday, patrol officers responded to a "suspicious circumstances" call, and discovered the suspect sleeping in a vehicle at Kipaipai Street and Hooli Circle. Police said the vehicle was reported stolen.
Police also said the vehicle's ignition was punched and the stereo deck was partially removed.
Police arrested the 35-year-old man on suspicion of unauthorized entry of a motor vehicle in the first-degree.
Officer allegedly assaulted by woman
Police arrested a 53-year-old woman for allegedly assaulting a police officer after she was served a forfeiture notice.
About 12:01 a.m. Saturday, police said a police officer of the Narcotics/Vice Division was investigating a gambling event at Kulaaupuni Street in Maili when the suspect was served with the notice.
Police said she became irate and threatened the officer with a chef's knife. The suspect assaulted the officer while she was put under arrest. Details were not available on what type of injuries the officer received in the assault.
Police arrested the 53-year-old woman on suspicion of terroristic threatening in the first-degree, assault against a law enforcement officer in the first-degree and resisting arrest.
CENTRAL OAHU
Suspect arrested for alleged assault
Police arrested a 28-year-old man after he allegedly punched another man while he was sitting in his car in Wahiawa.
About 11 p.m. Saturday, the victim, 40, arrived at the suspect's home located on Avocado Street for a social gathering.
Police said the suspect confronted the victim while he was still seated in his vehicle and challenged him to a fight. The 28-year-old man then reached into the vehicle, attempted to pull the victim out and punched him in the face.
Police said the victim fled and reported the assault to police.
The 28-year-old man was arrested on suspicion of unauthorized entry into a motor vehicle in the first degree. He was released pending investigation.