---
FAST FACTS HAWAII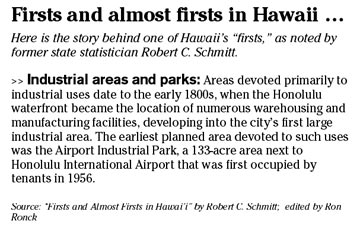 ---
NATION
Consumers ready wallets for autumn
While retailers experienced a slowdown in sales activity this summer, a new survey shows that consumers are readying their wallets for autumn spending.
Almost one-third of respondents said they plan to spend $300 or more on items like clothing, home decor, home office and school supplies this fall, while 16 percent intend to shell out at least $500. Most consumers will buy clothing this fall, followed by back-to-school gear for themselves and their children.
Still, consumers worry about spending too much. One in five consumers report having trouble staying within a budget, while 22 percent purchase more than they need.
Nearly one-third will use a credit card for their fall purchases. Another 68 percent will pay with checks or cash.
Discover Card surveyed 1,031 adults nationwide by telephone in July.
If you must leave home, travel light
Whether you're traveling to the beach or across an ocean this summer, a slimmer, trimmer wallet is a smarter wallet, according to
American Express Co.
Before embarking on a road trip or flight, you can streamline your wallet by doing the following:
» Make sure to keep a photo ID with you at all times. If you're out of the country, always carry your passport and leave a copy in your luggage. Leave your Social Security card at home.
» Carry several forms of payment including travelers checks, a small amount of cash and one to two credit cards.
» Keep your health insurance card in your wallet in case of injury or illness.
» No need for your business cards, unless it's a business trip. Other nonessential items include debit cards, extra credit cards, shopper discount cards and membership cards.
Top execs rarely have upscale cars
Think that Mercedes-Benz parked in the office lot belongs to someone in the C-suite? Think again. According to one survey, a chief executive is more likely to drive a Chevy than a Mercedes.
Even though 59 percent of respondents think that a typical CEO owns a luxury vehicle, only 19 percent of the surveyed CEOs said they did. More than half drive a passenger car or SUV, whereas 13 percent cruise around in a pickup truck. CEOs are least likely to drive a minivan, van or sports car.
While most respondents estimated CEOs shelled out $70,000 or more for their primary cars, CEOs actually spent an average of $25,000. One in four CEOs spent less than $20,000.
Cars.com and Careerbuilder.com conducted the survey, which polled 2,004 respondents from the general public and 340 respondents who qualified as a CEO, chairman, executive director, president or COO.
---
BUSINESS PULSE